Presented by BetterHelp –

Starting a career in therapy can be incredibly rewarding, especially for those that are interested in helping others conquer mental health conditions and daily difficulties. There are many tips and helpful resources out there for those that are looking to start working within the healthcare profession and mental health care field.
---
However, there are a few key things to understand to make sure a career in therapy is a good choice for you. Online mental health resources like BetterHelp have more information on careers in therapy and other mental health endeavors. Taking a look at articles from these professionals can help you to better understand what requirements you need to meet, how long a degree can take, and how you can grow your first client base.
The Demands
It's important to understand what is expected of you as a therapist and what kind of clients you're going to encounter. While the pursuit of helping people is a great reason to become a therapist, some people may not understand the emotional and stressful toll they're taking on. There may be patients that you're unable to connect with, individuals that are looking for help but are having a difficult time learning to help themselves, and others that don't have an interest in being there.
Discussing difficult topics, trauma, and life-changing conditions as a career can be difficult for those that don't do their research about the job description. You're going to be a pivotal point in the mental health of someone's life so it's important to be prepared for challenging discussions. It takes time for people to open up and once they do, they can end up relying on you as a significant part of their support system. It's important to learn to balance your work and life separately so that you can destress after a day at work and keep a handle on your own mental health.
5 Things To Know About A Career In Therapy
1.    Becoming Licensed
It's important to become familiar with the laws, requirements, and certifications in your area. While you can practice under certain certifications in some states, which can help you to gain the necessary experience, becoming licensed or earning a degree can help you in many ways; this is also often a requirement to practice in many areas. It not only provides you with a deeper understanding of your practice, but it can also grow your availability for a client base.
2.    Building a Client Base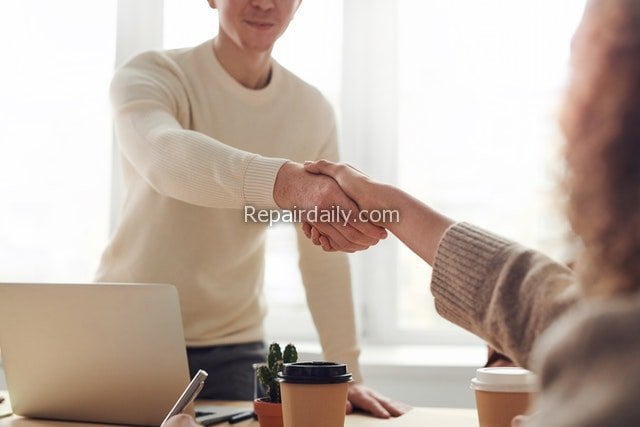 Building up your client base will take time. The rate at which you build up your practice will also depend on whether you're working through a company or as your own independent practice. Focusing on networking and creating a quality customer service experience will help you to build positive reviews, connections through word-of-mouth suggestions, and provide you with great testimonials.
3.    Networking is Necessary
Participating in networking events, connecting with other mental health care professionals, and talking with your clients about leaving reviews and testimonials is a pivotal step in establishing your practice. Not only does this help you to grow your client base but it can also teach you more about the business, treatment options, and practices of other noteworthy professionals. Interacting with others in your field can help you get more potential patient referral opportunities and even give you job opportunities if you decide to switch fields or specialties.
4.    Establishing Trust
In addition to business practices, it's also important to have an understanding of your client relationships. One thing that's going to be incredibly crucial to come to terms with is that earning trust from your clients is going to be different in almost every aspect. As mentioned earlier, people have varying degrees of interest in helping themselves and opening up to others. A major part of being a therapist is helping another person grow at their own pace, which will be different for each individual largely in part because of their need to be vulnerable and express themself throughout your sessions.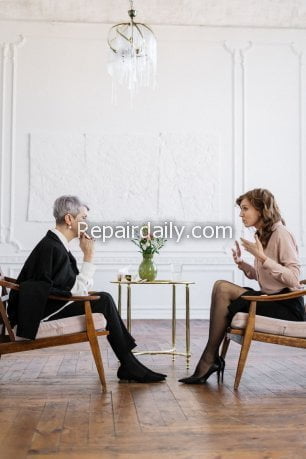 5.    Remaining Calm & Understanding
As you begin to gain the trust of your clients, there will be moments and conversations that are challenging or upsetting to get through. It may take time for them to express themself, open up fully, or have a willingness to discuss the topic. You'll need to develop an understanding of moments like this so you can gauge the comfort and stress levels of your patient so you don't push them too hard. It's often up to a therapist to remain calm during these conversations and ensure the client that you're understanding and their comfort is a priority.
Making A Great Career Choice
If you have an interest in helping other people transform their daily lives and improve their mental health care practices, a career in therapy could be a good choice for you. However, it's important to remember the demands and expectations of a quality therapist. Having a better understanding of what you'll need to do in order to build your client base, meet other professionals in your network, and connect with your clients can help you strengthen your experience in your practice.
FACEBOOK
TWITTER
INSTAGRAM
LINKEDIN

I'm so excited to tackle all my home improvement projects! From plumbing to DIY and cleaning - I'm ready to get down to work! #homerepair #homecleaning #plumbing #diy
---
---
---