Back in the olden days, homeowners had to clean up their homes by themselves. Technology was unavailable, and services were rare.
Luckily, here in the 21st century, you're fortunate you can outsource those services to others in your area!
They're called "cleanout services," and they clean up your estate so you can relax and wave goodbye to all your junk, including hoarded clothes/items, renovation, yard waste, etc.
---
Of course, you clean up after yourself occasionally, but what if you just had your whole apartment renovated? Or have huge piles of old rags?
That's when junk services can help you on a whim! This article provides the four benefits of hiring an estate cleanout service.
Keep reading to find out what they are!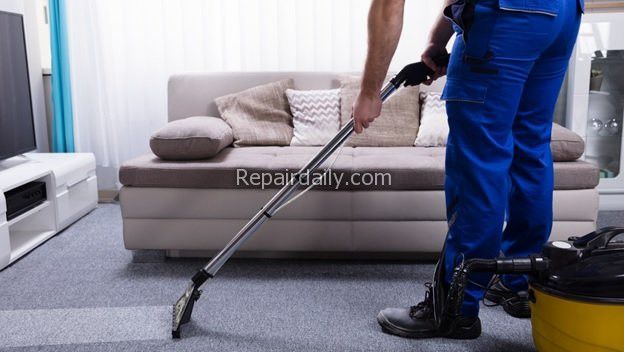 Reasons You Need Estate Clean Out Services
You might be feeling that your place is too cramped with unneeded junk if:
You have trouble finding the stuff you need
While this also relates to being organized, if you have to go around diving into stuff in your house because of too many old and unusable items, you need to clean up.
Hoarding can develop if you remain too attached to your old memorabilia. So ensure you do some "spring cleaning" often.
You just renovated a part of your home
With revamping your house comes a new environment and a fresh you. But it also results in much waste that can you can't handle to move and get rid of on your own.
You have to revamp your yard
You have bought new herbs that you want to plant, so you want to get rid of weeds and trim your yard, or maybe you just replaced your old yard furniture with new ones.
You're moving to a new place
Moving to a whole new apartment or house can be exciting but also tiring. If there are many things that you don't want to take with you, cleaning services can be your go-to people to help you move out smoothly.
9 Benefits of Using Estate Clean-Up Services
If you still think you can do all the work on your own, think again!
Because here are the reasons why you would want to outsource estate clean-up services:
1. It Saves You Time
The number one reason you should outsource estate clean-up services is that it saves you time! Time is a very precious resource, and if you can use it to do other things that matter to you, why not? These services will declutter your home while you focus on other things.
2. It Saves You Money
If you try to do it on your own, you might end up spending more money than necessary. This is because you might not have the proper tools or equipment to do the job correctly. Not to mention, you might end up damaging something in your home while trying to clean it out!
3. You Get Professional Results
If you want your humble abode to look its utmost best, you need to hire a professional estate junk removal company. They have the vital experience and expertise to get the job done right, ensuring that your home is clutter-free and looking its best.
4. You Get Peace of Mind
Once you declutter your home, you also declutter your mind. This means you'll be able to relax and enjoy your home more because you won't have to worry about the mess. You can finally start and enjoy living a clutter-free life!
5. You Can Ensure Safety and Prevent Hazards
If you have young children in the home, then it's vital to declutter and clean up as much as possible. This is because cluttered homes can be dangerous for young children who are exploring.
By decluttering your home, you can help prevent accidents and create a safe environment for your family.
6. Getting Professional Help Reduces Risk of Injury
Cleaning up a cluttered home by yourself can be risky. If you're not careful, you could end up injuring yourself while trying to move heavy objects or reach for a sharp item on a high shelf.
When you hire professional estate clean-up services, you can avoid these risks and keep yourself safe.
7. You Can Focus on Other Things
If you're trying to declutter your home on your own, then it's likely that you're not giving your full attention to anything else. This means that other sides of your life might suffer, such as your work or relationships.
When hiring professional estate clean-up services, you can focus on other things while they care for the mess. You can thereby successfully maintain a healthy balance in your life.
8. You Can Avoid Emotional Stress
Cleaning out a loved one's home can be an emotional experience. If you're not ready to deal with the emotions that come with it, then it's best to hire professional estate clean-up services. They can help you declutter the home while you take the time to grieve and deal with your emotions. You can thus avoid feeling overwhelmed and stressed.
9. You Can Get Help When You Need It
If you suddenly find yourself needing to declutter your home quickly, then professional estate clean-up services can help. They can come inside and get the job done quickly and efficiently, ensuring that your home is clutter-free in no time.
Extra Tips to Stay Organized at Home
Ensure to Have a designated place for everything: This will help you know where things are and put them back in their rightful place after using them.
Get rid of anything you don't need: If you haven't used something in 6 months, chances are you don't need it. Donate it or throw it away.
Invest in storage solutions: This will help maximize your space and keep things organized.
Label everything: This will make finding things more accessible and put them back in their proper place.
Keep a cleaning schedule: This will ensure that your home stays clean and clutter-free regularly.
Declutter with Clean Up Services
Don't let the clutter build up: Address it as soon as you see it. The longer you wait, the harder it will be to get rid of it.
If you're feeling overwhelmed, hire professional clean-up services to help you declutter your home. They can get the job done quickly and efficiently, ensuring that your home is clutter-free in no time.
FACEBOOK
TWITTER
INSTAGRAM
LINKEDIN

I'm so excited to tackle all my home improvement projects! From plumbing to DIY and cleaning - I'm ready to get down to work! #homerepair #homecleaning #plumbing #diy
---
---
---