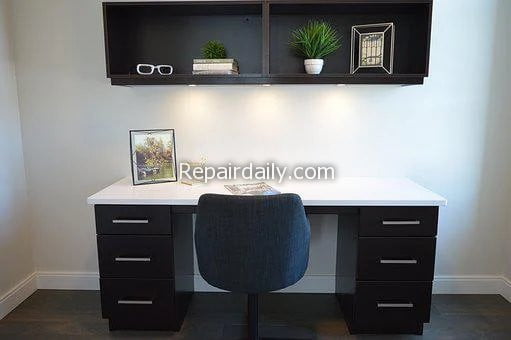 Whether it's a room in your home or an office, adding shelving to the walls can be a great way to improve functionality while enhancing décor. It creates extra storage or space to place or display items like books, stationery, potted plants, flowers, family photos, and pretty much anything that can fit without making the space look cramped.
Better yet, shelving is one of those projects you can take up as a DIY with just a little guidance, the right tools, and the right supplies.
---
So, have you looked around and decided it's time to add some functionality and oomph into your space? If so, this piece should guide you through the various tools and materials you need, including the best angles and bolts to ensure that your creation is sturdy, square, and appealing!
Common Shelving Designs 
When it comes to shelving, your options are limitless as far as the design is concerned. Your final creation may sometimes largely depend on your creativity and where you get inspiration from. 
Nonetheless, the most common shelving designs you can consider include the following:
Built-in shelving

Corner shelving

Floating shelving

Portable/freestanding shelves

Suspension (bracket type) shelving
With a few minutes of online research, it's easy to get a quick idea of what each of these designs looks like, so you can make an informed design on which one will best suit your needs and match the rest of the room décor!
Equipment, Tools, and Materials for Your Shelving Project 
Just like with any other DIY project, you need to have the right supplies, materials, and tools to successfully install functional and appealing shelving. Some of them are actually vital in ensuring you get the design right, and the same goes for shelving repairs, replacement, as well as maintenance.
At the bare minimum, you need to have the right:
Materials 
Depending on the intended use, shelving can be constructed using a wide range of materials. These may include wood, metal, manufactured board, plastic, and even toughened glass. However, wood and metal are much more preferred because they offer greater strength, stability, and durability.
Also, take caution that some inferior types of wood may crack or warp, eventually altering the design of your shelving and making it look unsquared! If you choose to work with wood, you have plenty of options to pick from, Including oak, plywood, MDF boards, and plywood.
And if you go for metal, your options may include steel, copper, and aluminum.
Tools and Equipment 
Your bare hands can never be enough to get your shelving up on the walls and ready for use, let alone keep it square. Depending on the materials you choose, you may need tools like a harmer, a power screwdriver, a hammer, and a circular saw. If you're working with metal, you might need a welder, hacksaw, mallet, grinder, and so forth. Be sure to consider the tools and equipment needed before embarking on your project.
Safety Supplies 
When making or repairing shelving, you might also need to have your safety gear on. Apart from an overall or an apron, you may need things like gloves, a toolbox or organizer, and even a first aid kit in case you hurt yourself while at work.
Crucial Accessories 
A shelving project also requires you to have a range of accessories to see the project through to completion. Again, the range of accessories needed will depend on the materials used and the design you go for. Some of these may include nails, sandpaper, grinder blades, screws, angles, and bolts.
The latter two are by far among the most important accessories you need because they are what help hold the shelving panels in place.
The Purpose of Angles and Bolts in Shelving 
Sometimes referred to as brackets, shelving angles basically serve as supports to each panel of a shelf, making it strong enough to sustain the weight of whatever is placed on top. They connect the panels to the main structure with the help of bolts or screws.
This is to say that the sturdiness and squareness of your shelving will also literally depend on the angles and bolts you choose!
And while most angle brackets assume a right-angled or L-shaped structure with holes for the screws or bolts, shelving brackets can come in a diverse range of shapes and sizes.
What Are the Best Brackets for Shelving? 
If you have an upcoming shelving repair or installation project, you will definitely want to work with angles that provide the utmost shelf strength, design accuracy, and ease of working with. The best angles for the job are usually made from metal, especially steel, due to their immense strength and durability.
Besides the metal used, you may want to consider brackets or angles with a rectangular shape. These have an extra metal piece joining the two lines of the "L" shape for extra reinforcement. Again, the best angles for your project will depend largely on how you intend to use your shelf and the weight you intend for it to sustain.
Choosing the best brackets for your shelving project may also require you to consider factors like:
Bracket size – Can they hold the entire panel in place?

Bracket design – Are they compatible with your shelf?

Ease of installation

The kind of bolts (or screws) needed
What Are the Best Bolts for Shelving? 
Installing or replacing your shelving will also prompt you to think about sourcing screws or bolts that are not only high quality, but also reliable, affordable, and designed for easy installation. On this front, stainless steel bolts are often a better option.
Especially when it comes to relieving angle inserts, stainless steel bolts are considered stronger and better than their carbon steel counterparts, aluminum, bronze, and nylon. Besides the metal type, other factors to consider when choosing bolts for your shelving project should include:
Bolt diameter and length

Bolt head size and design

Compatibility with the brackets
Whether you're repairing an existing shelf or installing a new bookcase from scratch, the last thing you want is to end up with a design that looks amateurish, unstable, and out of balance. Thankfully, this piece can be a source of inspiration in various ways, especially when it comes to keeping the shelf square and functional.