If you are thinking about revamping the interiors of your home, then make sure that you don't miss the wall paints. But picking out the best interior wall paint can be immensely taxing. However, if you commence by picking out the colours you love, things can become a lot easier.
Remember that traditional colour schemes do not bind you to a specific decorating theme. But creating exclusive colour schemes with your favourite colour can be a great choice for your interiors.
Today, this article will give you some informative tips on choosing the most appropriate interior wall paints. Stay tuned until the end and learn how to ease the procedure and make a wall painting fun.
---
Come, let's get started!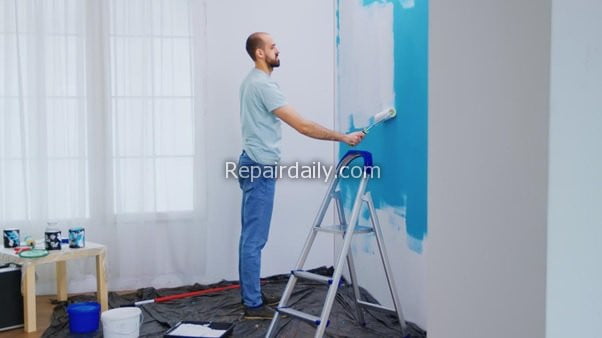 ●    Choose Decors and Furniture Before Picking Interior Paints
It is quite obvious that you will want to finish off with the bigger tasks first. So, it's best if you begin by choosing the furniture and decor and then choose your wall paints accordingly.
●    Conduct Research on the Latest Paint Designs
When it comes to choosing the latest interior wall paint designs, you need to conduct extensive research. You can search across the internet and have a basic idea regarding the trending interior wall paint colour options.
●    Choose Neutral and Balanced Colours
While there is a wide range of interior paint colour options, you might get confused about which one to choose. So before you can finalise your wall paint colour, you need to determine your room's point of focus.
You can consider choosing vibrant and bold colours if you want maximum focus on the walls. However, it's best to choose balanced and neutral colours as they will distribute your attention across the entire room.
●    Pick Out the Right Sheen
Last but not least, picking out the right type of sheen is important. It's because the sheen in wall paints can deliberately accent the flaws. So if you wish to mask the flaws consider choosing paints with very little sheen.
To Conclude
Now that you know how to pick out the best interior paint for your walls, you can do the task seamlessly. And after you have picked out the perfect interior paints, you can start painting your walls.
Frequently Asked Questions
Which paint is regarded as the best interior wall paint?
Emulsion paint is probably the best paint for your interior home walls, as it dries quickly. Besides, it remains flexible even when it is exposed to extremely high temperatures.
Which wall paint has the best longevity?
Acrylic paint has the best longevity and is immensely popular for resisting every sort of damage. Thus, this paint is perfect for homes in hotter climate regions.
Which paint can provide a smooth finish to your interior walls?
The semi-gloss and glossy paints can give a smooth finish to your interiors. These paints can reflect light, making your walls look brighter than any other.
References: