It's done! The construction of your new house is finished. The shell and core of the building, plus the functional features (e.g., toilets, air-conditioning, ventilation, toilets, electrical outlets, and fire protection systems), are all in place.
The next step is to create a livable, comfortable space and, eventually, transform your brand-new house into the home of your dreams. You are now screening interior fit-out companies in Dubai to find one that can breathe life into your vision.
Before you begin your interior fit-out project, however, take note of the following tips.
---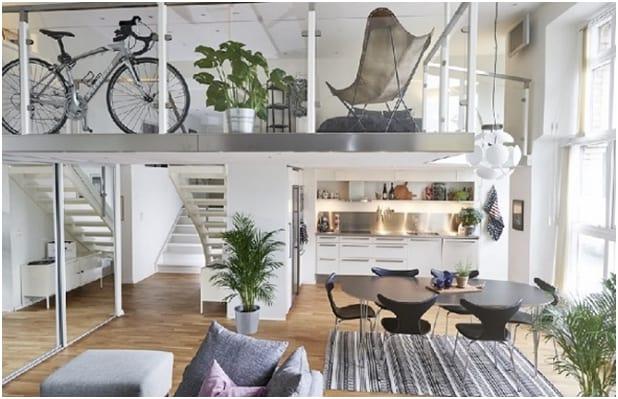 1. Start With a Complete and Clear Project Vision.
How do you envision your house after your interior fit-out project? A clear and complete vision of the project outcome is crucial to ensure you will achieve what you want.
Without a vision, how would you know where to put your cabinets? How do you even know you need cabinets? Furthermore, you won't be able to decide on the type and finish of these cabinets if you don't know your target look and functionality.
A clear and complete picture of what you want to accomplish will inform what door and window frames you must install, even the type of wood to use, and the appropriate joinery techniques you must apply. It will also dictate what kinds of custom furniture your contractor must build and install to maximize space utilization without sacrificing your aesthetic vision.
Even your lighting, partitioning, flooring, and painting decisions depend on your vision. Thus, at the start of the project, it's crucial that you know how you plan to use the space, what functions you want it to have, and how you'd like everything to look.
Without a design blueprint, so to speak, you will end up with a mishmash of disjointed interior elements. This is what will happen. You will pick the lights, wall treatments, cabinets, furniture, and fixtures you like whenever you're presented with options. While you might like everything you picked separately, there's no guarantee you'll like them all together, especially if they don't go with each other.
Note: It can be challenging to envision your fully fitted house, but try you must, especially if you have the time and the budget for a complete fit-out. Otherwise, you can section off individual spaces (e.g., bedroom, living room, kitchen, home office) and fit out each one separately.
It can be easier to envision the design and functional layout of a room compared to one whole house.
2. Commission the Project to an Excellent Fit-Out Contractor.
If you want to realize your space's full potential, you need an excellent contractor. What makes a good contractor for interior fit-out projects?
Track Record
You want an experienced contractor, of course. Ask prospective contractors for their portfolios, and check out their past projects. It will be awesome if a contractor has already worked on a similar project, particularly for a client whose taste overlaps with yours.
However, barring that, a look through a contractor's body of work should tell you if the contractor has been able to maximize the space they had and accomplished the goals they set out to achieve at the project start. It should also give you an idea about how well their sketches and plans matched their output.
Note: To be fair, you must evaluate portfolio items against project constraints like time, budget, and scope. You want assurance that a contractor will provide the best outcome given a project's particular circumstances.
Referrals
You can ask your prospective contractor to give you names you can call to confirm how the contractor handled their projects. You can also do your own research. Based on the portfolio the contractor gave you, you can contact the contractor's past clients to ask them about their interior fit-out experience.
You should also ask trustworthy people in your circle for recommendations. Focus on friends and acquaintances who recently had construction and renovation work done, and ask them if (and why) they recommend their fit-out contractor.
Precise Quote
Can a contractor provide an itemized cost breakdown? You don't want the cheapest or the least expensive. You want a contractor with a transparent pricing structure, especially on its fees, and one that can itemize expenses.
Why Not Do It Yourself (DIY)?
Yes, you can do an interior fit-out yourself, but only if efficiency and time are not pressing concerns. If you want the best and most timely outcome, seek professional help.
Professional contractors have the interior fit-out expertise you don't have. While you may be big on ideas, your DIY efforts will likely fall short on execution.
For instance, your inexperience might lead you to use walnut when maple would have been the better option (or vice versa). You may also neglect certain preparatory steps (controlling wall dampness, for instance) before paint application, which would mean you may have to redo some tasks later, leading to great inconvenience and considerable expense.
Furthermore, a contractor can advise you on legal compliance considerations.
3. Have a Clear Budget With a Contingency Allowance.
It is crucial that before you apply that first coat of wall paint (assuming your walls have already been primed for painting), you must be clear on your budget. This is why working with a good contractor is crucial to project success.
A good contractor can create precise project estimates that will give you more than a sense of how much your interior fit-out project will cost from start to finish. Now add a 5-10% contingency to that amount plus your contractor's fees, and that should be (more or less) your total project cost.
Before you begin your interior fit-out, you should have that money on hand or, at least, ensure you have ready access to that cash as work progresses. Otherwise, it would be unwise to start your project.
Ready for Your Interior Fit-Out?
A house is just a shell without an interior fit-out. Any newly constructed house requires furniture, fixtures, and other interior elements to come alive and become comfortable, livable, enjoyable, and functional.
To ensure a successful interior fit-out project, you must do three things: Start with a complete project vision, work with an experienced and reliable contractor, and have a clear budget (with a contingency allowance) ready.