Owning a car or motorcycle can be financially challenging when the cost of living seems to be sky rocketing globally across the world. Recent studies show that most owners of car and motorcycles strongly agree that vehicle ownership has become unaffordable.
Souring costs of insurance, petrol and diesel along with many other factors vehicle ownership has become too expensive for many drivers and riders.
There are many money saving tips for motorists, these include
---
Don't pay for premium fuel
Avoid quick acceleration and braking.
Car share
Buy newer car – may reduce repair costs
Reduce number of vehicles you own
Pre-MOT tests (UK)
Shop around for new tyres (Prices can vary allot)
The positive news is that more and more people are looking for ways to reduce these costs, these include car sharing and owners repairing their own vehicle. This sudden boom in vehicle owner maintenance has increased automotive parts sales at companies such as Halford (UK) and EuroCar Parts. Car and motorcycle owners who have previously just put their vehicle in for repair in the local garage are now attempting repairs and servicing at home.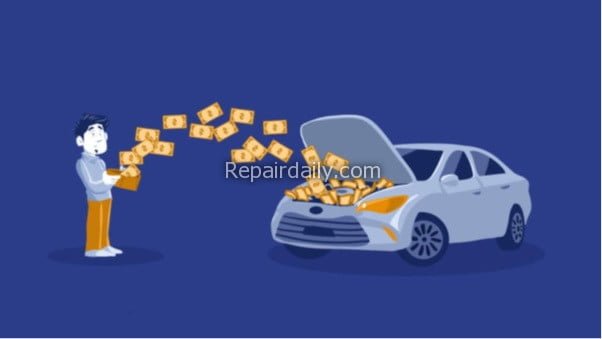 Here are some of the resources that owners are using to repair their vehicles.
YouTube
YouTube has long been a place for entertainment and latest news, but there are millions of videos on repair and service of near any vehicle, some of these videos have step by step instruction, usually from the owner/enthusiast of the vehicle.
Forums
Dedicated forums for specific makes and models are one of the best places to go for advice. These forums can have hundreds of members that have been there, done it and bought the T-shirt, that kind of experience can be invaluable to any user.
Downloadable eManuals
These very reasonably priced eManuals are invaluable to any vehicle owner. Normally these digital manuals have thousands of pages of text, photos and images that can walk the car or motorcycle owner through every possible problem that may arise with their vehicle. Many find downloading these manuals can give the owner piece of mind that they have a solution to their future motoring issues, all available on their device. eManuals are available on all makes and model of car and motorcycle including popular car models such as the Ford Fiesta, Tesla Model 3 or less popular motorcycle manuals such as the BMW K1600, or even commercial vans such as the Vauxhall Vivaro workshop manual.
FACEBOOK
TWITTER
INSTAGRAM
LINKEDIN

I'm so excited to tackle all my home improvement projects! From plumbing to DIY and cleaning - I'm ready to get down to work! #homerepair #homecleaning #plumbing #diy
---
---
---