Boilers are an essential part of many homes in London, providing heat and hot water throughout the year. However, like any other piece of equipment, they require regular maintenance to ensure they're working safely and efficiently.
Unfortunately, many homeowners make mistakes when it comes to boiler maintenance that can lead to costly repairs and even safety hazards. If you're in need of boiler repair in London, it's essential to understand how to properly maintain your boiler to prevent future issues.
In this article, we'll discuss some of the most common boiler maintenance mistakes to avoid, so you can keep your boiler running smoothly and safely for years to come.
---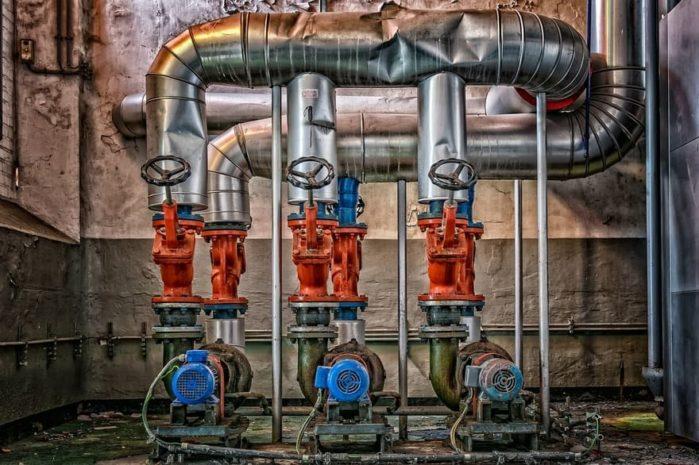 Neglecting your boiler in the hot Season
As the cold is gradually leaving, excitement is building and preparations are ongoing for the summer season.
Aside from this, there will be a switch from boilers to cooling devices and just like that, many homeowners leave their boilers unattended till the next season. This is one mistake that will have an impact on the boiler.
Before abandoning the boiler for the next months ahead, ensure you clean thoroughly and check for maintenance needs as well.
Likewise, try turning the boiler on to run for a few minutes during the cool days. It helps check for efficiency and shows the obvious faults that need urgent attention.
Leaving the boiler on throughout
Understandably, the weather may be extremely cold, hence the need to use a boiler. However, just like other machines, your boiler gets tired from working incessantly, and may lead to some parts wearing out.
Aside from this, leaving the boiler on at night and during the day will lead to accruing a lot of electricity bills. So, not only will you be struggling with repairing the damaged parts, but the bills also get high on the other hand.
What's to be done then? Ensure there's a space in-between where the boiler takes some rest during the day even if the device will work all through the night.
Also, maintain a given temperature to avoid increasing the workload of the device. This damages it faster than any other mistake. So, it's very important to keep this in mind.
Failure to do routine checks
Every home appliances come with their specific needs. For a boiler, one of the needs and factors that aid longevity is carrying out frequent checks.
Checking your boiler periodically saves you a lot of money and helps detect little damages that can be repaired easily. But, when you fail to do this, the device continues working forcefully and eventually stops one day.
When carrying out the inspection, you need to pay attention to some specific areas. First, the screws and nuts. Certain screws hold the device together and help keep the part in place.
This can get loose after a while and should immediately be re-tightened. So, while performing the routine checks, the first areas to note are the screws.
Also, you should check for leaks around the gasket holes. These leaks affect the air output from your boiler. Just before leaving the maintenance point, take a look at the safety and system valves.
Leaving the air filter dirty
Another boiler maintenance mistake to avoid is leaving clog buildup around the air filter. A lot of times, particles trapped in the air find their way into the air filter and most times build up on its surface.
While the boiler would tolerate it for a while, it can become a problem after. So, wipe out all clogs from the surface of the air filter.
Postponing repairs
Postponing repairs can be a costly mistake for homeowners with faulty boilers, especially as the colder months approach. While it may seem understandable due to busy schedules or other reasons, postponing repairs only leads to further complications and damages to your system.
It's crucial to take note of any signs of malfunction and call in a Gas Safe boiler engineer to fix the issue promptly. At Gas Boiler & Heating Repair LTD, located at 49 Pendragon Rd, Bromley BR1 5JZ, you can count on experienced professionals who can address any boiler-related concerns with precision and efficiency. You can also contact them at +44 7795 034003.
Remember that your boiler is a critical component of your home, and proper maintenance is essential for its smooth operation. Don't hesitate to reach out to a professional when you need assistance with boiler repairs, and perform the necessary checks to avoid further damage to the system.
Running out of fuel
Another mistake that's costly with the boiler is running out of fuel with the boiler on. This isn't a problem for those who power the boiler using natural gas unlike if the boiler relies on power from an oil or propane tank.
Leaving the gas running out rises the risk of clogged air filters. And the damage caused increases your spending because it is sometimes expensive to repair. So, monitor the fuel level especially when your boiler is on.
Leaving out power flush
A power flush is as powerful as it sounds. This may be new to your ears but it's one of the maintenance routines to include now for better efficiency.
A power flush is simply a method of flushing out the rust and clogged dirt that may be hanging around the boiler. This clears the device and makes it free from dirt.
Not bleeding the radiator
As for the radiator, it traps air and releases them. This makes it one of the most important parts of the boiler. Hence, you need to bleed the radiator regularly to release the water or air that may be trapped in the part.
When carrying this out, ensure you're familiar with the process to avoid damaging other central units of the boiler. Also, work with a bucket and cloth nearby to contain the released water for a less messy situation.
Ignoring frozen pipes
This is one problem many homeowners face with the pipes, especially during the cold season. Frozen pipes eventually get busted and are expensive to fix especially when there are a lot of them damaged.
So, you need to prevent the pipes from freezing. One of the effective and affordable methods to adopt is to get insulation for the pipes. This keeps them warm during cold nights.
Conclusion
If you've read up to this point, then you're aware of the common maintenance mistakes to avoid with your boiler. It's best to pay attention to each point and checking ahead to avoid paying exorbitant prices for the repair of your system.