When you hear someone talk about home renovations, you probably don't think of a smooth and easy process. Usually, if someone is telling a home renovation story, it's because something went wrong.
With some situations, the issue might have been something that seemed major in a time of stress and anxiety, but in hindsight wasn't so bad. But in other situations, the issue was and remains a disaster story.
Renovations typically cost a good amount of money. Even if you get a good deal or do some of the work yourself, costs add up quickly. It's a shame to spend that money hoping to make improvements to your home and end up frustrated and unhappy with the results.
---
Or, even if you get the results you wanted, some experiences in getting there may have left such a bitter aftertaste you can't truly enjoy it.
But what good are home renovation horror stories if we don't learn from them? Here, we'll discuss some of the most common mistakes that are made during home renovations and how to avoid making the same ones.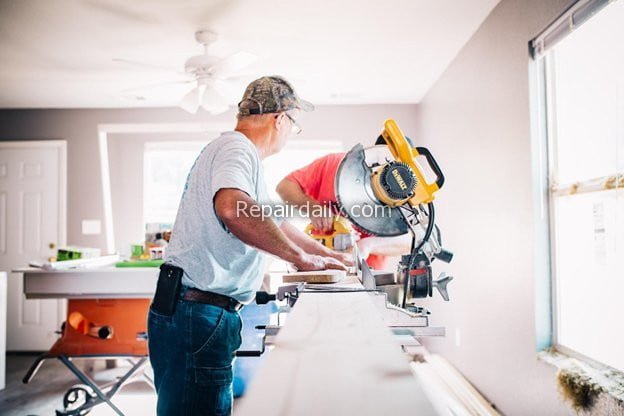 Not Consulting
Many people plan home renovations in an effort to increase the value of their home. But if you're doing renovations to fix up your home right before you plan to sell, do yourself a favour and consult with a Pickering real estate agent first.
Homeowners often have a biased eye when they look at their homes and think about what work needs to be done. Not only will a realtor bring an unbiased eye, but a real estate agent lives and breaths the local market and will have first-hand knowledge of what buyers are looking for. If you hire a specialized Pickering realtor and consult with them before doing any significant renovations, you can avoid putting your budget into the wrong areas and focus on the best improvements to make to increase your return on investment.
Not Planning in Advance
When starting renovations, most people have a general sense of what they want to do, but not everyone sits down, considers the options and plans out the details. This can lead to a desire to change things up mid-project, which can not only be a huge disruption to the process, it can add a lot of extra costs.
Proper planning is essential when planning a home renovation. Taking the time to consider what you really want now and in the future is essential to keep on budget and on schedule.
Trying to DIY Too Much
In an effort to cut down on costs, many people try to do much of the work themselves or hire someone they know who isn't a professional. This works for some projects depending on the skill level of those involved and the results you hope to achieve, but for some jobs, it is essential to go with a pro.
This goes double for any project involving electrical work or major plumbing. Not only is it easier for things to go wrong if they do it can also be a serious health and safety risk. Additionally, if a mistake is made, it could end up costing much more to fix the damage than it would have cost to hire a professional in the first place.
FACEBOOK
TWITTER
INSTAGRAM
LINKEDIN

I'm so excited to tackle all my home improvement projects! From plumbing to DIY and cleaning - I'm ready to get down to work! #homerepair #homecleaning #plumbing #diy
---
---
---