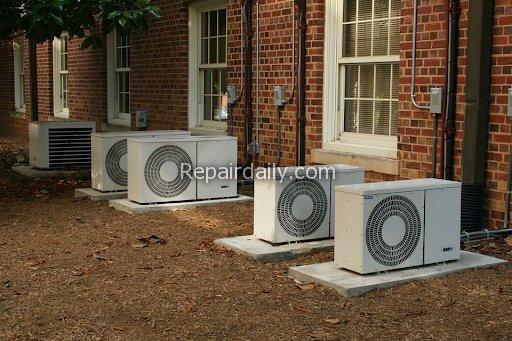 Choosing a home cooling system is a significant undertaking. From cost implications to efficiency, there's much to consider. Unfortunately, many homeowners make costly mistakes when navigating the process, as it's a rare occurrence.
If you're starting the process of shopping for an air conditioner, knowing what to do is important; knowing what not to do is vital. Here are seven common mistakes to avoid when buying an air conditioner.
---
Not Choosing the Right Service Provider
Working with a skilled, knowledgable, and trustworthy service provider is a must when shopping for an air conditioner. You want to find a cooling specialist who not only knows what they're doing but values integrity and customer service. 
Start with a quick search of air conditioning specialists in your area— for example, Cooling services Frisco, TX. Take some time to read reviews on Google and the information provided on their website. It's also helpful to ask your social network who they've used for similar services and if they have any recommendations.
Once you've created a shortlist of service providers, don't hesitate to ask questions about their experience, staff training, licensing, and expertise. Schedule some consultations and get a few quotes before moving forward. Getting this part of the process right can help you avoid all of the mistakes below.
Inaccurate Calculation of Home Size
One of the biggest mistakes people make when buying an air conditioning unit is failing to adequately calculate their home size. Purchasing an air conditioning unit that's too small will result in hot spots, increased power consumption, poor humidity control, and discomfort. 
While the issues with a too-small system may seem obvious, oversized air conditioners are also a problem. If your unit is too big for your home, it may repeatedly turn on and off, driving up your power bill. It may also struggle with managing humidity levels, resulting in mold growth. 
In addition to your home's size, it's also important to consider the layout, number of rooms, the climate, your home's age, insulation levels, and existing ductwork. Working with a skilled technician who takes all of these things into consideration will yield the best possible results.
Choosing the Wrong Placement
The placement of your exterior unit and interior units also play a role in the efficiency of your home cooling system. Placing an exterior unit in a place that gets sun all day or under a tree that sheds lots of debris could impact the long-term maintenance needs of your unit. 
Not Calculating Energy Consumption
Many homeowners consider the upfront costs of purchasing an air conditioning system and having it installed. It's also essential to consider the energy consumption and long-term costs associated with its use.
Look for an Energy Star-rated air conditioning system to help keep electricity costs low. You can also look at the SEER rating and the BTU to calculate the approximate monthly costs of using your air conditioner during the summer months.
Choosing the Cheapest Option
Avoid using unknown air conditioning brands or opting for the cheapest option available. This approach will typically cost you more in repairs and frustration in the long run. While the most expensive option may not be feasible or worthwhile for your home, defaulting to the cheapest is a bad strategy.
Not Getting a Warranty
Warranties are often controversial, with many people opting out. However, it's worth looking into a coverage warranty with a trusted provider to determine whether you can get coverage or discounts on annual maintenance and repairs.
Failing to Consider Home Heating
If you're in the market for a home cooling system, it's worth considering your home heating needs too. Modern systems have dual options for localized climate control and supplementary heat sources. You may decide against looking for a combination air conditioning and heating unit, but it's worth looking into.
By avoiding these mistakes, you can find a home cooling system that's energy-efficient and built to last.