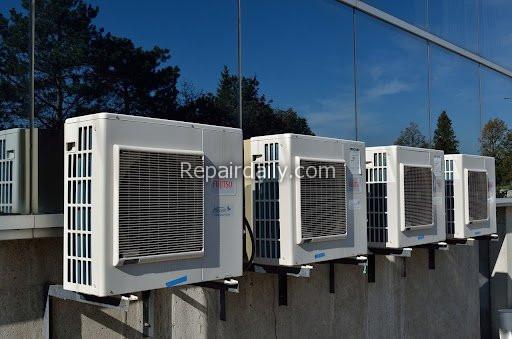 Your HVAC system works extra hard to keep your home comfortable, keeping you warm during chilly weather and warding off the heat when the days get just a bit too hot. It's undoubtedly seen as a necessary investment for many homeowners.  But it can be easy to ignore and forget the maintenance your HVAC system needs.
If you live in the Miami area, it won't be hard to find a Miami AC Repair company with a NADCA certification and a proven track record of delivering high-quality service.
---
Why HVAC maintenance is important
It might be tempting to push back maintenance for your HVAC system just because it still seems to be working fine at the moment. But that can be a dangerous mindset to have. So here are the top reasons why you should perform regular maintenance on your HVAC system.
1. Improves the life expectancy of your HVAC system
A well-maintained HVAC unit can last years without ever needing a replacement. When you do regular HVAC maintenance, a professional usually comes over to inspect the entire unit and search for parts that might need some repair.
With this, you can detect and solve any problem before they become bigger and end up damaging your unit more than it would have. Regular maintenance helps you identify and mitigate any risks to your HVAC system. You then won't have to end up replacing your unit around fifteen years too early.
2. Decreases health risks
A faulty HVAC system can actually pose a health hazard for you, your family and anyone else staying in the same house as you. It contains allergens and bacteria that pollute the indoor air and can be greatly detrimental to your health when inhaled.
It's also easier for bacteria and mold to thrive in a moist and humid environment found in your HVAC unit's indoor evaporator coil if it is not cleaned regularly. This could trigger more allergy reactions among members of your home or office.
Regular HVAC maintenance ensures that the filters in your system still work and are still able to properly filter any harmful agents from the conditioned air, allowing you to breathe in a much safer environment. Ignoring regular maintenance can cause these harmful particles to accumulate and block the filters, making them useless.
3. Reduces energy consumption
Doing regular maintenance ensures that your system's efficiency is maintained. To do this, the trusted technician you hire will thoroughly test, inspect and clean different parts of your HVAC system.
Disregarding your HVAC system's regular maintenance means the unit will have to work harder to produce the same output as it usually does. The filters become clogged with dust and restrict the amount of airflow. This is what forces your unit to work overtime.
Overworking your AC unit can also lead to some parts wearing out a lot sooner than they should. You don't want to have to replace your HVAC unit too early when you could have still gotten around ten productive years out of it.
When your HVAC system works as efficiently as possible, it consumes a lot less energy and saves you a lot of money on your electricity bills.
4. Prevents costly repairs
Preventative maintenance allows you to avoid making any emergency AC repairs and having to make unexpected expenses. Hiring an HVAC technician to spot any problematic areas lets you resolve those issues before they become serious problems.
Various malfunctions in your system as well as normal wear and tear can actually be easily fixed as long as they're detected early. HVAC systems are also usually maintained during fall or spring which means you can enjoy your summer and winter without having to worry about being disrupted by emergency repairs.
5. Improves indoor air quality
If your HVAC system runs on an optimal efficiency, it's able to provide better air quality to your home or office. Even performing minor and easy maintenance to your HVAC unit – like regularly cleaning and changing the filters – can make a huge difference in the quality of the air it gives out.
When your filters are cleaned, it makes sure that the air doesn't become contaminated and filled with harmful pollutants that can potentially cause headaches, asthma, and lung irritation.
6. Fulfills warranty requirements
One benefit of doing regular maintenance, especially for new systems, is that you can take full advantage of the warranty manufacturers offer. This means getting to replace any faulty parts without spending any money.
This also saves you a lot of money while not letting the warranty on your HVAC go to waste. However, it is critical to review the contents of your system's warranty card to ensure what it does and does not cover so that your negotiations with the manufacturers go more smoothly.
Investing in regular HVAC maintenance essentially means getting an insurance policy for yourself. If you have evidence of maintenance, it becomes much easier for your HVAC technician to file a claim in case something in your HVAC unit goes wrong and is covered under your warranty.
Additionally, when you decide to sell your home, having an HVAC system with an annual maintenance record increases the resale value of your house. It's not surprising that more people would choose a house with an HVAC system that has been meticulously maintained than a house with an HVAC system that's in dire need of repair.
Conclusion
Regular maintenance of your HVAC system can be what makes or breaks your summers and winters. Even if it is later in the year and you feel like it's too late to hire a technician for your HVAC, you still shouldn't hesitate on performing maintenance on your HVAC unit. Even late maintenance is better than skipping it, which will only cause any existing issues to grow bigger.
Not to mention, maintenance doesn't have to be a hassle for you. You can contact your local HVAC technicians and have them keep your HVAC unit in top shape.
FACEBOOK
TWITTER
INSTAGRAM
LINKEDIN

I'm so excited to tackle all my home improvement projects! From plumbing to DIY and cleaning - I'm ready to get down to work! #homerepair #homecleaning #plumbing #diy
---
---
---