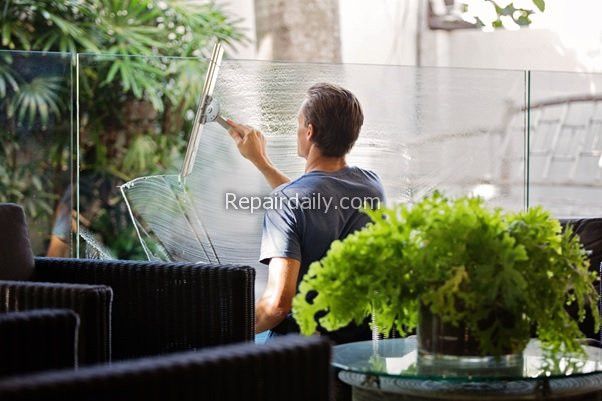 Many people try to clean their windows by themselves. However, they make a massive mess of the windows without proper tools and skills. Others don't have the time to clean their windows; hence opt for residential window cleaning in Paso Robles. The climate in Paso Robles is characterized by dry, hot, and long summers and rainy, calm, and brief winters. The long summers mean that your windows get dirtier, hence need scheduled cleaning. The challenge emerges when choosing a professional window cleaning company. Many companies claim to provide the best service, making it harder to pick one to entrust with the job.
Avoid making the following mistakes when selecting a window cleaning company:
---
1. Picking a Company that has no Proven Experience
When choosing a company to clean your windows, remember that there are various types of windows. Each window type has unique cleaning needs that only an experienced individual can address. Therefore, choose a cleaning company with experience cleaning your type of windows. Do not hesitate to request testimonials and referrals from their past clients. You may ask to see their portfolio to see what they can do.
2. Focusing Solely on the Price
Although the price is a significant factor when choosing a suitable window cleaning company, it would be a mistake to settle on the lowest price. This is because low prices often mean substandard services. If you require value for your money, look for deals provided by credible companies. Some window cleaners offer discounts for referring a friend, the initial cleaning, or regular clients.
3. Forgetting to Ask for Insurance
All window cleaning companies should be insured because window cleaning is dangerous. A credible window cleaner will share their insurance policy through their website. If they are not available online, ask for them to be sent via email. You can go further and call the insurance company and confirm if the policy is in force.
4. Not Enquiring About Equipment
All credible and professional window cleaners should use specialized equipment and tools for window cleaning. Ask about the tools used by the company and their experience with height-access equipment. Quality equipment guarantees workers' safety.
5. Failing to Ask for a Contract
Not having a comprehensive binding agreement is a common source of conflict with cleaning companies. It is essential to sign a contract with any company you work with. Ask about their terms of service and how the cleaning will be done. A contract is also essential if you require to make a legal claim or seek compensation later.
6. Failing to Conduct Sufficient Research on the Window Cleaning Company
After choosing a cleaning company for your windows, you should thoroughly research it before starting the job. How many years has the cleaning company been in operation, and who have they worked with previously. Having an impressive online profile does not translate to being credible and reliable. Conduct comprehensive research to determine who they are and possibly visit their physical location to talk with them directly.