Adding personal touches to your home is one of the best ways of converting your house into a home. Artworks and photos are among the many things that you can use to decorate and make your home look much better.
However, it can be challenging to find the best ways through which you can incorporate artwork and photos into the interior of your home. This is because you need to consider many things, key among them the atmosphere in your home, the photos themselves, and color schemes, among others.
In this article, we are going to discuss some of the best ways to display photos in your home. Most of them are DIY options, meaning that you do not need to hire anyone to help you. Here they are;
---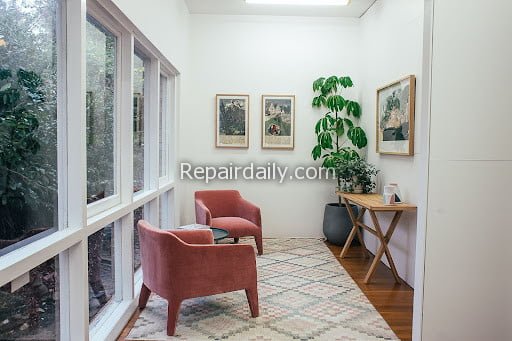 Create Canvas Prints to Hang on Your Walls
You can create custom canvas prints to hang on your walls and make your home more beautiful. They allow you to add personal touches to your home easily. This is because you do not have to hire a person to create the prints.
Using different online editors, you can create any custom artwork that matches the requirements of your home. All you need to do is identify an editor that works for you, upload your favorite photo(s), and then select your preferred size for the custom print.
If you want, you can get a framed one to ensure that everything is ready to be hung on your wall. When creating your canvas prints, ensure that you choose a size that fits well into your wall.
Create a Gallery Wall
One way of making your walls look astonishing is by creating a gallery wall in your home. When doing this, look for a part of your house that looks empty or needs some touch-ups to make them look better. You can also look at the areas that look like they are missing something.
You can then get a collection of paintings, prints, or family photos to add to the gallery wall. The collection can be mixed, but ensure that they match depending on their colors. You can also add matching frames and arrange them well to meet your requirements.
Match What is Below Your Photos
You have different items such as sofas, beds, sideboards, and electronics, among others in your house. However, you might have large empty spaces above these items that might make your house look empty.
These are some of the spaces where you can display photos in your home. However, you do not need to just add any photo that you have on these walls. Instead, you should make sure that the photos match the items that are below them.
You can get photos of the same size, or slightly smaller than the items. In addition, ensure that the color schemes of both the photos and house items match.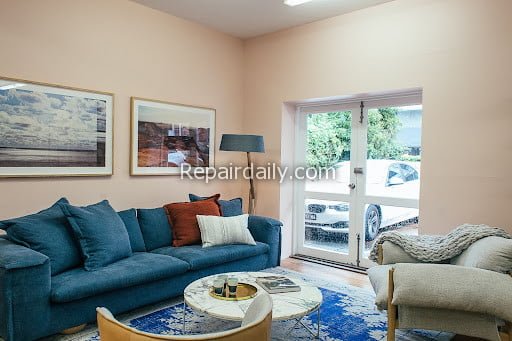 Create a Grid With the Display of Your Photos
If you love photos, chances are that you have a lot of them and would like to find the most suitable way to display them in your home. One way of displaying them and making your home more beautiful is by creating a grid with the photo display.
When doing this, start by sorting the photos to identify the ones that have the same or similar color theme. Do not worry about the frames of the photos even if they do not match.
After that, identify an area in your home that would look better with photos, such as a wall on your staircase or a hallway/corridor that leads to other rooms. You can then arrange the photos on the wall to create a beautiful grid that creates a rectangle or square.
Use a Pallet Board
A pallet board is something that you can make on your own especially if you can run a saw without any problems. If not, then you can purchase one from your favorite local stores or even online.
When getting a pallet board, make sure that it comes with tight twines to allow you to simply slide in your photos. This is important in keeping your photos held tight without the use of things like tape.
After that, get some of your best photos and hang them on the pallet board. Again, color is important in photography. You should hang photos whose color matches the color of the pallet board. In addition, place the board in the right place in your home.
Get an Umbrella Display for Your Photos
This is one of the cheapest ways of displaying photos in your home. Again, you can make this on your own or buy one from local or online stores.
If you are a person who likes changing the photos on display at home, then an umbrella display is the best option for you. You can change the photos on display any time you want.
In addition, you can add different sizes and shapes of photos. If, for instance, you have square photos on the display, you can change them to rectangle ones. An umbrella photo display comes with clothespins to hold the photos on the display.
Display Photos in Pairs
Chances are that you have different pairs of photos that look the same or have similar color schemes. If you do and are looking for a way to display them in your home, then you can print them both but in the same size.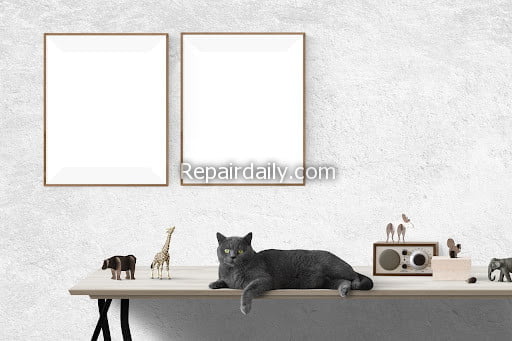 After that, get identical frames for the two photos. You can then hang them together on your wall. This can be done vertically or side by side to create a beautiful pair of photos.
Consider Color Schemes
As discussed above, you need to look at the color scheme of your photos and house items when displaying photos above the items. However, this applies to the entire home and the photos being displayed.
When choosing accessories to add to your home, ensure that the ones you get show the shades of your photos. This is important in drawing the scheme of your room together. It also plays a role in intensifying the colors of your pictures.
In addition, you need to look at your wall's color when hanging pictures on it. The right wall color should highlight your photos instead of making them look dull. If hanging several pictures, ensure that they feature the same or similar colors.
Create a Ledge of Photos
You can also frame your photos and then place them on a ledge or shelf to create a ledge of pictures. When doing this, ensure that you have used different colors and sizes of frames. 
You can also overlap the photos to make them look better. Just like the umbrella display discussed above, a ledge of pictures is an ideal choice for those who like changing the pictures on display.
You can make your home more beautiful through the use of photos. However, this depends on how the photos are displayed. The different ways of displaying photos discussed above are essential for homeowners who would like to improve how their homes look through photo displays.