Every home demands a renovation after a couple of years. Whether you have recently moved into one or already owned one for years, it is time to take a good look at the home and decide if it needs any changes. With so many design choices to make on the way, it is natural to feel overwhelmed when remodeling while also worrying that you could make a mistake and regret it later. Renovating your home is not easy, and it is not just the money you need to worry about. There are various aspects you need to keep in mind and mistakes to avoid while you build your dream home. We have a few do's and don'ts you should keep in mind when renovating the home.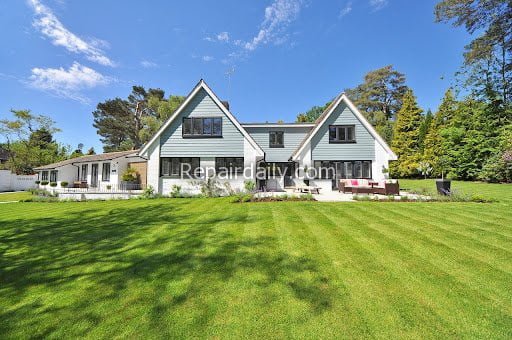 Do think of your lifestyle
The moment you think of renovation, you need to think about the people in the home and how you want the spaces to function. You should always keep your lifestyle in mind when making a decision. The goal is to increase the functionality and efficiency of your home and then focus on the aesthetics of the space.
---
Don't focus on just one room
A lot of people make the mistake of forgetting that a renovation means the whole house. They tend to focus on particular rooms and have no vision of the entire project. You must have a clear concept of the space before you start on renovation so that the same look and feel can be carried out across the house. If you are handling the renovation room by room, you need to have an overall design plan for the house so that the rooms do not feel disconnected as the project moves forward.
Do work with the right contractor
It might seem difficult at first, but it is very important to find the right contractor who will make your dream a reality. Always get a few estimates before you finalize on one person. Remember to ask all the questions you might have before you make the decision, and if you are renovating the entire house, you will have to work with this person for many months. So, make sure it is easy to communicate with the contractor. Shop around for the right rates and the person who matches your style of work. The right person can also help you understand and consider a reverse mortgage so that you can raise money on the equity of your home. Work with a skilled and experienced contractor to make the process easier.
Don't underestimate expenses
A lot of people make the mistake of underestimating how much things cost. These are times when materials are very expensive, and the cost of basic building materials can also be very high. This can affect the overall cost of renovation. If the market is volatile, the cost of the project can look very different every few months. Hence, budget for about 20 percent over the estimated cost and remember to check it regularly.
Do use what you have got
It is a great idea if you can work around the existing conditions. Use whatever you have in the house and work around it. You can have a light installation on the media area if the ceilings are high enough. But if not, do not raise the ceiling but think of another design detail. Always be flexible and work around creative ideas instead of trying to change everything and adding to the cost of renovation.
Don't follow Pinterest
Yes, all of us have a Pinterest board of our dream home, but it is best to use it only for inspiration and not follow it blindly. You might be able to identify trends or the latest designs from Pinterest or Instagram, but you must never stick to them. When designing your home, you need to identify and understand your style. Step away from external sources and look for inspiration within yourself to ensure that you have something that reflects your style.
Do focus on what is important
There are several upgrades your home will need from time to time, but there are also some that are least important. Try to prioritize what is necessary right now and ensure that the most important home updates are covered before the budget runs out. Working on your home is not a race; you can go at your own pace. After you have the basics covered, you can take your time and move toward the cosmetic upgrades you have set your eyes on.
No matter the size or type of your home, if you are thinking about renovation, keep these do's and don'ts in mind. You can have the house of your dreams with the right contractor and a budget in place. Remember to be flexible but stick to the budget.