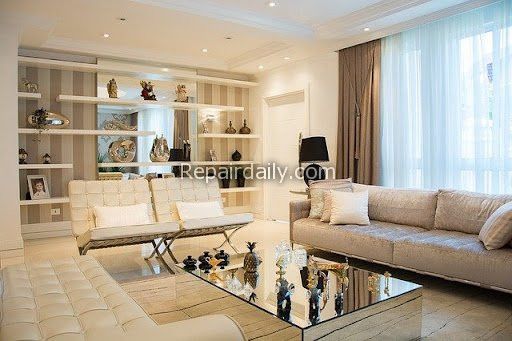 The Danish concept of Hygge works to transform interior spaces into homes that everyone finds desirable. All homeowners agree that it's pretty cool to have a house that every visitor loves whenever they enter.
Beauty aside, the concept comes from Scandinavia, famous for cold winters. It's understandable why many Aussies are adopting this concept to warm up their homes in winter.
---
Here are valuable tips for creating a Hygge-inspired interior this winter.
Add Greenery
Adding green plants to your interior décor can breathe freshness into your space and improve the overall atmosphere. If you have a green thumb, go for natural plants. Otherwise, artificial plants can suffice.
Plants offer much more than aesthetics – they're welcoming and calming. A single glance at nature can elevate the bleak mood during the cold season, improving your mental well-being.
Upgrade Your Bathroom
Most people prefer bathtubs to showers in winter because of the cold weather. By turning your bathroom into a Hygge-inspired space, you can make it the perfect place to relax and rejuvenate yourself after a long day's work.
Instead of installing bright and harsh overhead lights, go for ambient lighting that helps you relax. Also, the Hygge concept encourages organisation, so look for extra storage space for used towels to keep the space clutter-free.
Comforting Scents
As mentioned earlier, cold winters can dampen your moods. It can worsen if you live in an area that experiences extreme conditions. An intelligent way of making things better is to add comforting scents around your home.
Some realtors advise sellers to bake cookies to make the properties more appealing to prospective buyers. While this works, you'd be better off lighting scented candles to brighten up dull winter days. Try warm flavours like cinnamon, ginger, orange, and vanilla to make your interiors cosier and more relaxing.
Choose Neutral Colours
Although bold colours make statements and draw attention to your walls, furniture, and decorations, they can be distracting. On the contrary, a neutral colour palette creates a streamlined outlook throughout your home.
As it's winter, you'll want warmer white hues. The natural appearance of wood also creates a warm atmosphere while increasing your connection to nature.
Add Throw Pillows and Plush Blankets
Winters can get notoriously cold, and the best way to keep your living room warm is to add cushions, throw pillows, and blankets. Besides warmth, these additions provide extra comfort. If made using soft materials like cashmere and ultrafine merino wool, they indulge the sense of touch.
Floors also get cold in winter – to warm them up, add layered rugs made using tuft materials. Ensure you don't overdo it, as Hygge emphasises that 'less is more.'
Lighting
Hygge-inspired homes have several light sources, including candles, fireplaces, and lamps. Lighting sets your mood, so choose a tone you love—Scandinavians like scattering candles throughout a room.
You can go full Hygge and add a reading nook next to a well-lit plush chair. This creates the perfect spot for finding your inner self and relaxing.
Another way to incorporate Hygge into your home is by adding light fixtures on either side of your bed. This makes the bedroom feel more like a getaway than a sleeping area.
Wrapping Up
The Hygge concept is here to stay. It works throughout the year, whether it's warm or cold outside. It isn't a coincidence that the Danish people are the happiest worldwide.
We love Hygge because it doesn't require you to overhaul your existing décor. Just quick fixes here and there will do. Then, you'll get a cosy and inviting home that everybody wants to own.
FACEBOOK
TWITTER
INSTAGRAM
LINKEDIN

I'm so excited to tackle all my home improvement projects! From plumbing to DIY and cleaning - I'm ready to get down to work! #homerepair #homecleaning #plumbing #diy
---
---
---