Introduction
When a vehicle is unsafe to operate and has lost its roadworthiness, it needs to be properly disposed of Scrap car removal and end-of-life vehicle (ELV) recycling ensures that all recyclable and reusable components are properly removed, giving ELV value all the way to the end.
The recycling of scrap cars has several advantages, from giving owners cash for their vehicles to the preservation of the environment by reusing resources. Our ELV recycling specialists describe what scrap vehicle recycling is, how it functions, the advantages it offers, how much your car might be worth, and all the important details on how scrap car removal works in this guide.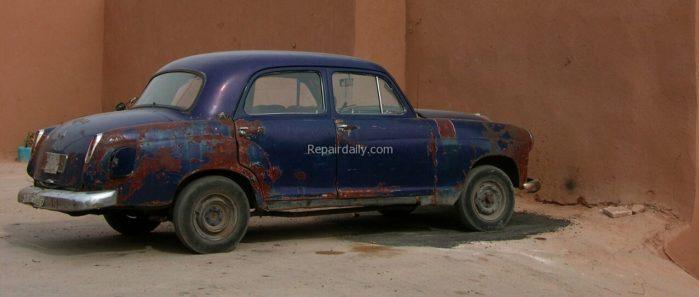 ---
Recycling Old Cars
Deconstructing an ELV to obtain valuable and recyclable components is known as "scrap car recycling." Owners can guarantee that vehicles are properly recycled in an eco-friendly way by taking them to a scrap yard (or having them collected).
ELV recycling needs to be carried out by a licenced scrap car recycler, like SL Recycling, who can make sure the vehicle is handled carefully and recycled in an environmentally responsible manner. Legally speaking, only Authorised Treatment Facilities (ATFs) are permitted to handle scrapping.
What Are the Benefits of Scrap Car Recycilng?
Money
The ability for owners to get paid for their vehicle is a major draw of junk car recycling. As a result, even though their ELV cannot be sold again, owners can still profit from it by selling the scrap metal and useful parts. It is worth noting, however, that the prices for scrap materials are offered at cheap rates since the market for recycled cars is competitive.
Higher Recycling
The most recent government goal of recycling up to 95% of a junk car results in the removal of a significant amount of valuable material from landfills. Recycling ELVs offers a variety of good environmental side effects, including preserving finite resources, lowering the adverse ecological effects of resource extraction, and conserving energy in the manufacturing of new materials. 2,500 pounds of iron ore, 1,400 pounds of coal, and 12 pounds of limestone are really saved by recycling one tonne of steel, which is utilised in the manufacture of the majority of cars.
Reusing
During scrapping, numerous auto parts are removed, some of which, like batteries, can be recycled. This not only guarantees that components are used to their full potential, which reduces waste, but it also lessens the need for new car manufacture, which is better for the environment.
Creating New Materials
Recycling automobiles often produces a wide range of resources and goods. Tyres can be used as flooring for playgrounds and sports fields, precious metals from catalytic converters can be used to make jewellery, leather from recycled interiors can be used to make clothing accessories, and plastic from the dashboard can be used to make trash cans or garden furniture.
Documentation
When a car reaches the end of its useful life, it must be appropriately disposed of while adhering to all legal requirements. Authorized scrap vehicle recyclers frequently do the necessary paperwork on behalf of their clients, minimising burden for automobile owners. Make sure you check in advance whether your chosen scrap car removal company will take care of the paperwork for you!
What Is the Value of a Scrap Car?
The cost to buy a scrap car can vary greatly based on a number of variables. The price might change depending on a number of factors, including the car's model, location, state, weight, current market prices, and more. Even solely in terms of the scrap metal value, very old or damaged cars might be valuable.
The range of likely prices at the moment is enormous. You could be able to sell your car for as much as $600, or as little as $60; it really depends on the model and condition of your car!
How Does Scrap Car Recycling Work?
Before you start recycling your car, there are a few initial steps that take place immediately.
First, you'll need to get a quote for your car. You might spend some time contacting nearby dealers, or you could just save time and effort by using our scrap value comparison tool to quickly and easily obtain the best quotation. You will quickly receive quotes after providing simple information about the state, brand, and model of your car. After that, you can choose the dealer that best meets your needs and coordinate a collection with them.
Your scrap dealer might opt to send your car to salvage if it can be fixed and resold, in which case you might be entitled to additional money.
Next, you'll need to arrange a time and date for your car to be collected for scrapping. Make sure you're present when your automobile is picked up once the price, date, and time for the collection have been determined. The collector will show up in a pick-up truck with the intention of towing or winching your automobile away. Make sure there is enough room for them to access your vehicle, and ideally, roll it into the appropriate position in advance to make the pickup process as easy as possible.
The Recycling Process
The recycling procedure for standard gasoline and diesel vehicles happens in the following three steps:
Depollution
To avoid chemicals leaking into the environment, dangerous items are carefully removed from the car at this initial step. Fuel, brake fluid, windshield washer fluid, and more are all safely and responsibly removed from the car before any further recycling is performed.
Dismantling
Then, after removal and inspection, car parts are separated out and reused to extend their lifespan if they are in good shape. Glass, automobile models, and catalyst converters are just a few of the parts that are taken out and repurposed.
Destruction
The metal body of the car is crushed once the liquids and recyclable parts have been taken out, and then it is further processed for metal recycling using techniques like magnetic separation, detinning, and melting. Approximately 5% of a complete vehicle cannot be recycled.
Electric cars require more effort to decommission because they have more high-voltage systems and magnets that need to be removed and handled carefully.