Essential Tips for Getting Your Home Ready for Winter
Winters can be harsh and unforgiving. Unfortunately, this means that your house may be unable to keep you as warm as you'd like it to be. Winter could be an unwelcome guest if you are not prepared. Imagine your pipes bursting due to cold temperatures or snow and ice damaging your roof. To prepare for winter weather, you must take the necessary steps to keep your home safe and comfortable. Here are some tips: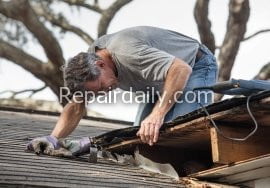 Check Your Roof and Gutters
Snow and ice can cause major damage to your roof and gutters, especially if they are old or not in good condition. Before winter weather sets in, check around the edges of your roof to ensure there aren't any loose shingles or other signs of damage. Replace the shingles or repair the roof as soon as possible to prevent any potential issues. A good roof material is a metal that can withstand extreme weather conditions. This is also good for ice and snow collection, as the metal roof sheds it off easier than other materials.
---
To prevent clogged gutters, which can lead to water damage, ensure they are clean before winter weather arrives. Clear out leaves, twigs, or other debris so the gutters can properly do their job. Consider installing a gutter guard system if your gutters are old and need replacing. This will help to keep them free of any potential blockages caused by ice or snow. Let a professional handle the installation if needed.
Insulate Pipes
Your pipes will be the most vulnerable during winter weather, as freezing temperatures can cause them to burst and lead to extensive water damage in your home. To prevent this from happening, ensure you properly insulate your pipes with foam or electric heat tape before winter rolls around. Additionally, it's important to shut off the water supply to any outside taps, as this will prevent them from freezing and bursting during cold weather. Additionally, open up the sink and bathtub drain plugs so that any water left in them can heat up more easily.
Check Windows and Doors for Drafts
One of the most important house repairs in preparation for winter weather is finding and sealing off any drafts coming through windows or doors. Small gaps will let out warm air, resulting in higher energy bills as you try to keep your home comfortable during the colder months.
Use weather stripping or caulk to seal off any drafts you find to keep your home insulated and warm. Drafts make it harder to keep your home warm due to the continuous release of warm air and the resulting need to turn up your heat settings. If there isn't any damage, you can install a window or door draft blocker for extra insulation. You may also put a curtain with a thermal lining on the window for an extra layer of protection.
When checking the doors, focus on the hinges. You should also check the weather stripping and any cracks along the bottom and repair or caulk any openings. Also, repair your garage door because it's the largest entry point for cold air. If your garage is attached to your home, it will be important to ensure that it is well-insulated so that cold air does not enter the main part of your house.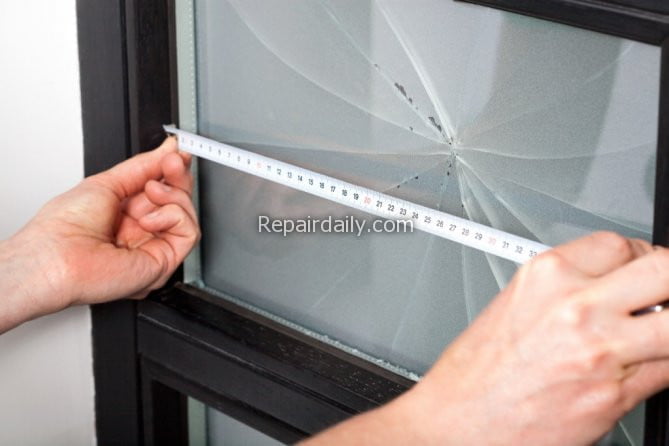 Maintain Heating System
Another crucial repair before winter sets in is ensuring that your heating system works properly. An annual inspection by an HVAC professional will ensure that all components are functioning correctly and help prevent any system breakdowns during cold weather. Additionally, this inspection should include cleaning and changing filters if necessary. This will improve your indoor air quality while also helping reduce energy costs. A professional will be able to check for gas and carbon monoxide leaks, as well. Here are signs that your HVAC system may need to be repaired:
Unusual noises coming from the unit
Uneven heating in different rooms
Higher energy bills
A faulty thermostat
If you notice any of these signs, contact an HVAC professional as soon as possible to repair the system. If winter is fast approaching, it's best to schedule a service appointment as soon as possible to prepare you for cold weather.
Insulate Attic Space
Proper insulation of attic spaces is a must when it comes to keeping warm air inside your home during the wintertime. Insulating your attic helps maintain a consistent temperature throughout the house. It keeps energy bills low by preventing warm air from escaping through uninsulated spaces in the roofline.
It's also important to check for proper ventilation. Adequate airflow helps keep moisture levels low throughout the year. This reduces mold growth and potential damage from condensation buildup on roofing materials or wooden structures within your attic space. Use a high-quality product with an R-value rating (the higher the number, the better), and ensure no cracks or openings in your attic to let out heat.
Preparing your home for winter weather doesn't have to be complicated. By taking care of some basic house repairs now, you can ensure that everything runs smoothly throughout the cold months ahead. With these simple tasks taken care of, you can rest assured that your home is ready for whatever Mother Nature throws your way this winter season!
FACEBOOK
TWITTER
INSTAGRAM
LINKEDIN

I'm so excited to tackle all my home improvement projects! From plumbing to DIY and cleaning - I'm ready to get down to work! #homerepair #homecleaning #plumbing #diy
---
---
---