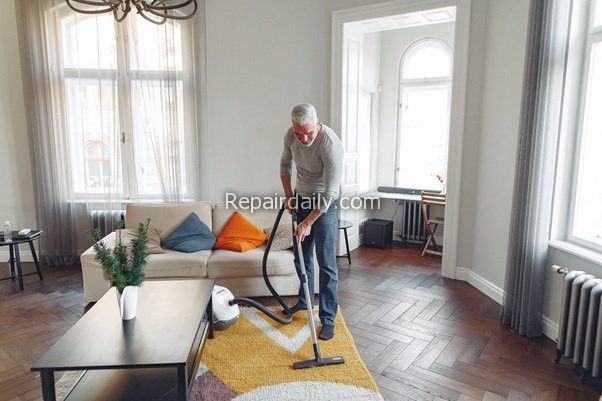 There are so many cleaning companies around the UK right now that choosing the perfect one for you can be quite a challenge. So, we thought we'd explore cleaning companies today. We're looking at what cleaning services companies offer, the cleaners themselves, and what tools you can use to find the best cleaners in your area. Hopefully, the info below will help you find the best cleaners for the tasks that you need completing.
---
How to choose the right cleaning company
Choosing the perfect cleaning company for your needs can take a bit of research. After all, you're relying on these cleaners to do their job very well and to provide all of the cleaning services you could possibly want. So, during your research of cleaning companies, here's what to look out for.
What cleaning services do they offer?
You may only require regular cleaning services right now. So, choosing a cleaning company that offers regular domestic cleaning or regular commercial cleaning may make sense. However, what if you need more cleaning services in the future? Cleaning services that the company you chose doesn't offer?
We'd recommend choosing a cleaning company that offers loads of different cleaning services. For example, if you live in a rented property and need regular domestic cleaning services right now, you may want to choose a cleaning company that also offers end of tenancy cleaning services too. That way, when it comes time to leave your rented property, the cleaning company you know and trust can provide a deep clean of the property to get it ready for your landlords.
By choosing a cleaning company that offers more cleaning services than you could ever need, it gives you options for your future cleaning requirements.
Are its staff fully trained and enthusiastic?
Cleaners need to work very hard for their customers. If they don't, the cleaning work they provide won't be up to par and may not match your expectations. It's very difficult to know how hardworking a cleaning company is when you've never used them before. However, cleaning company websites can give good indications about how passionate and enthusiastic their cleaners are.
When researching cleaning companies, it is a good idea to see how they treat their staff. Again, this isn't always easy. Still, if the cleaning company offers full training to their staff, they will note this on their website. They may also note whether they pay their cleaners the living wage or not. This is a clear indication that the cleaning company is investing in their staff. This is more likely to mean that the cleaners are enthusiastic and passionate about their work. Plus, if they have received full training in cleaning practices and products, the cleaning company clearly has high standards that they want all of their cleaners to meet.
Does the cleaning company have good online reviews?
A great way of finding a good cleaning company in your area is by asking friends and family which cleaning services they have used in the past. Asking people you trust about the cleaning companies that they trust is always the best option.
However, if you don't have family in the local area or no one you know has used a local cleaning company, you can use online reviews to judge the company for yourself. Most online reviews give a very faithful look at cleaning companies and the cleaners that work for them. You'll find reviews from people who have had the company in their homes and what the experience was like. These are a fantastic tool for finding a cleaning company as they give a real insight into how the company operates and what it's like to have your home cleaned by them.
As we said, finding a cleaning company that is passionate, hardworking, trustworthy and will provide all of the cleaning services you need now and in the future can be tricky. However, by looking at the things we mentioned above, you can find the best cleaning companies in your area. The cleaning company that cares for their customers and their cleaners and are willing to go the extra mile and ensure your home or business is cleaned to your high standards.