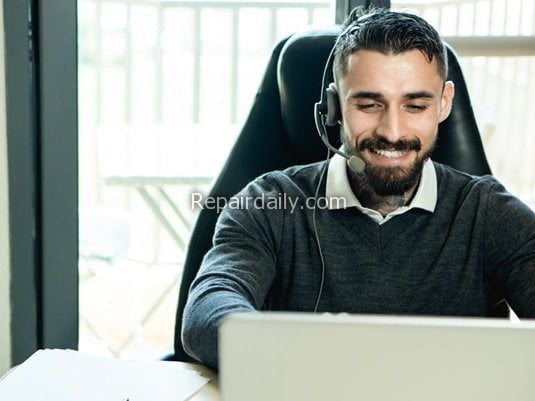 There is a lot that goes into property management, no doubt. As a property manager, you have to juggle a lot of different tasks and responsibilities, all while making sure that everything runs smoothly. This can be a daunting task for even the most experienced property manager. But what if there was someone who could help take some of the burden off of your shoulders?
A property management virtual assistant is a jack of all trades when it comes to property management. They can help with everything from marketing your properties to handling customer service inquiries. In short, a PMVA can help take care of the nitty-gritty details so that you can focus on the bigger picture.
---
Who Exactly is a Property Management Virtual Assistant?
A property management VA is a remote worker who specializes in assisting property managers with their day-to-day tasks. These workers are usually well-versed in the ins and outs of property management, and they have the skills and knowledge to help make your job easier. They understand the importance of things like marketing and customer service in the property management industry, and they know how to handle these types of tasks efficiently.
They are individuals you can rely on to help you with the day-to-day tasks that are essential to running a successful property management business.
Why hire someone from an offshore location when you can get someone in your local area to do the tasks? One of the main reasons is cost. Hiring a full-time, in-house employee can be expensive, especially if you are just starting out. But hiring a virtual assistant is a much more affordable option, and you can get all of the same benefits without having to break the bank. You can save on office space and other overhead costs.
Plus, when you hire a virtual assistant, you can be sure you're getting someone who is highly skilled and knowledgeable in the property management field. They have the experience and expertise to help you with whatever you need, whether it's marketing your properties or onboarding new clients. That means they can help your business grow and succeed, which is something you can't put a price on.
Tasks That a Property Management Virtual Assistant Can Handle
1. New Clients' Onboarding
When you get a new client, the next step is to get them onboarded. This process can be time-consuming, and it's important to make sure that everything is done correctly. A property management VA can help with this by handling all the necessary documentation. They can also answer any questions the client may have and help them get started with using your property management software. That way, you can be sure that your new clients are getting the best possible service from the start.
2. Marketing Your Properties
One of the most important aspects of property management is marketing your properties. You need to ensure potential tenants are aware of your available units and that they know what makes your properties the best option for them. A PMVA can help you with this by creating and managing your marketing campaigns. They can also help you create and maintain your social media accounts, which is essential for reaching potential tenants these days. They can upload photos, write descriptions, and promote your properties across all channels.
3. Handling Enquiries
Inquiries can come from all corners, whether it's a potential tenant who wants to know more about your units or a current tenant with an issue that needs to be resolved. Your VA can help by handling all these inquiries. They can respond to emails, phone calls, and even live chat messages. This way, you can be sure that people with inquiries are getting the help they need promptly. You won't have to worry about falling behind or missing anything important.
4. Scheduling Maintenance and Repairs
Maintenance and repairs are an essential part of property management, but they can also be a lot of work. Your VA can help by scheduling all the necessary appointments and making sure that everything is taken care of on time. They can also follow up with tenants to make sure they're happy with the work that was done. With this aspect handled, you can focus on other tasks and not get worried about things falling through the cracks.
5. Lease Creations and Renewals
Every property management business needs to have leases in place. This document outlines the terms of the tenancy and protects both the landlord and tenant. It's important to make sure that these leases are up-to-date and compliant with the law. A VA can create leases and send them out to tenants when it's time to renew. They can also keep track of lease expirations and send out reminders to tenants so that everyone is always on the same page.
6. Rent Collection
Rent is, of course, the bread and butter of any property management business. Your VA can help by handling various aspects of rent collection. They can send out rental invoices, follow up with tenants who haven't paid yet, and even process online payments. This way, you can be sure that rent is always being collected on time and that you're getting the money you're owed.
7. Routine Inspections
Inspections are a necessary part of property management, but they can be time-consuming. Your PMVA can help create calendar alerts for when these inspections need to be done. They can also follow up with tenants to make sure they're prepared for the inspection and that everything is in order. You can be sure that inspections are being done regularly and that your properties are always in good condition.
Hopefully, this has given you an idea of some of the tasks that a property management virtual assistant can handle. As you can see, these professionals can be a big help in keeping your business running smoothly. They can take on a variety of tasks so that you can focus on the things that are most critical to you. Just ensure you hire a reputable and experienced VA so that you can be confident they'll get the job done right.
Author's Bio
Stephen Atcheler is an entrepreneur in the Real Estate space. He has grown multiple businesses including a Real Estate Agency, an online Real Estate Advertising business, and now, currently the founder and driver of the fastest growing Real Estate BPO in the Philippines. If you would like to connect or get in touch with Stephen, he is very active on LinkedIn and always happy for a new connection.
FACEBOOK
TWITTER
INSTAGRAM
LINKEDIN

I'm so excited to tackle all my home improvement projects! From plumbing to DIY and cleaning - I'm ready to get down to work! #homerepair #homecleaning #plumbing #diy
---
---
---