Introduction
A dishwasher is one of the hardest-performing machines in the kitchen, so when it malfunctions, you notice it right away. A standard dishwasher should last seven to twelve years. However, dishwashers occasionally fail before that time.
Because getting a repair or replacement might be costly, many individuals choose to handle the repairs themselves. If your dishwasher is not working properly, you might be able to fix it yourself. We've gathered a list of some of the most frequent dishwashing issues, as well as a few potential remedies. If none of this matches your problems, though, or the solution is beyond your DIY skills, you should always call in the professionals: try to find Frisco TX Dishwasher Repair Technicians like AGB dishwasher repairmen to help you out.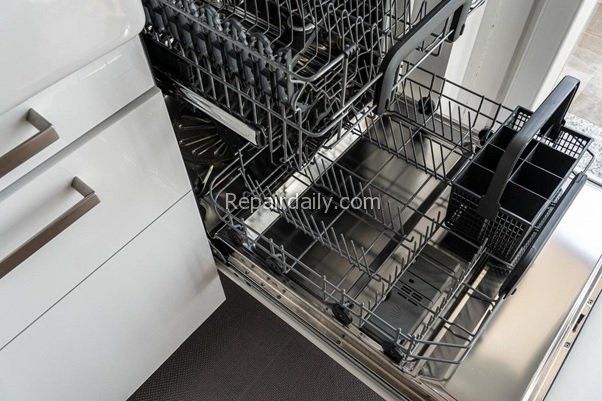 ---
Your dishes are unclean or coated with residue as they come out of the dishwasher.
First, make sure you are not doing anything that might cause the dishwasher to fail. Examine the manufacturer's instructions for using and maintaining your dishwasher. Are you putting too much strain on your machine? Could a utensil be impeding the spray arms' whirling motion? Do you put plates in the dishwasher without first scraping the food off them?
After ensuring that you are following the manufacturer's guidelines, look for faults with the machine itself. Examine the strain screen and door gasket for any grease, dirt, or obstructions. Your spray arms might potentially be the problem, so try spinning the bottom and top arms with your hand to ensure they spin easily. If neither do or if they are coated in dirt or food particles, they may need to be cleaned. Remove the arms and clean them carefully. After replacing the arms, run a clean cycle to see whether your dishes fare any better.
Your dishwasher has a leak 
First, inspect the dishwasher door and gasket. Examine the door for any cracks, damage, or significant debris that might be preventing it from fully closing. Clean your door gasket with a disinfectant, and if you see any major cracks, you will most likely need to replace it.
The float switch — the device that signals the water level in your dishwasher — may be stuck in the down position. As a result, your machine may overfill and spill onto the floor. If your float switch is stuck, clean it and remove any plastic, string, or other obstructions that may be preventing it from working correctly.
The dishes in your dishwasher are not dried
The heating element in the dishwasher is frequently the cause of this issue. Make sure the high-limit thermostat is functioning properly if your heating element is (a device that prevents the dishwasher from getting too hot). A broken high-limit thermostat can result in the heat turning off before your dishes are completely dry. Your high-limit thermostat is often located just behind the access panel at the bottom of the dishwasher tub. A multimeter can be used to test the appliance. Last but not least, make sure your rinse aid dispenser is full and functioning properly. Your dishes will not dry as quickly without rinse aid.
FACEBOOK
TWITTER
INSTAGRAM
LINKEDIN

I'm so excited to tackle all my home improvement projects! From plumbing to DIY and cleaning - I'm ready to get down to work! #homerepair #homecleaning #plumbing #diy
---
---
---