If you find that you have quite a bit of free time on your hands when you host a backyard summer party, smoking might be one of the best parts of the prep. Usually, smoking takes quite a bit of time, with a whole rack of ribs needing roughly six hours to properly cook through. However, if you set your meat to smoke, you have plenty of time to prepare side dishes and other meat to barbecue on your grill. There's only one small problem; besides briskets and ribs, what can you put into your smoker?
Thankfully, smokers are just as versatile as a barbecue grill can be. You don't need to limit yourself to just meat when it comes to using your smoker. Tossing in some veggies for a quick side or a fish steak can be a great addition to your weekend dinner or even a party. You can even smoke mac and cheese if you want to add a flavour kick. And what makes these other dishes great is that they often take a much shorter time to smoke; fish steaks themselves only really need three hours.
If you're interested in a few more ideas for what you can put into your smoker for a weekend lunch or dinner, we've collected a bunch of exciting and fun recipes for you to try out. You can even visit Dickson Barbeque Centre to get a smoker if we've managed to convince you!
---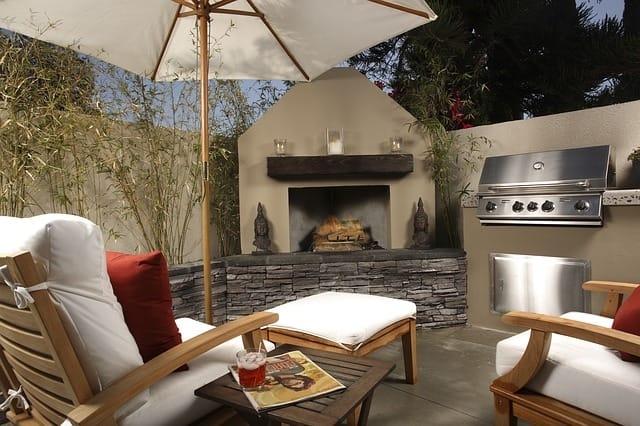 Picanha
If you don't mind adding a bit of an exotic twist to your barbecue party, one good recipe that you should try out is picanha. As one of the many features of Brazilian barbecue cuisine, picanha has become one of the staples of the country's barbecues. This cut of meat is more commonly known in North America as sirloin cap, rump cover, or even rump cap and is known to have a layer of fat above it that can create a juicy flavour when cooked right. If you don't want an excess layer of fat, it can easily be removed as well.
If you want to try preparing picanha yourself, the good news is that you don't need too many ingredients, just a bit of coarse salt and crushed black pepper. When preparing the meat, begin by scoring cuts into the fat layer, leaving roughly one-inch square. Then simply rub some of your salt into the fat and season the rest of your meat.
While you can smoke it, picanha is perfect for grilling since the grill's heat allows the fat to flavour the meat. If you want to smoke it but keep the fat, give your picanha cuts a quick smoke before finishing them with the fat on top with your grill.
Beef Pastrami
If you're a bit tired of simple briskets and ribs, making some beef pastrami might just be the thing for you. Though initially a way to preserve meat, pastrami has now become great as both a part of sandwiches and as its own dish.
This recipe uses a brisket flat for the main reason that it's much easier to get than the usual beef naval, leaner, and much easier to cut once smoked. From there, all you need is cracked or crushed black pepper, dried coriander, and mustard to act as an adhesive. You can also add a tablespoon of brown sugar for a sweeter flavour and smoked paprika for a spicier taste.
Once you've coated the meat in the rub, smoke it at 250 degrees Fahrenheit for five hours before wrapping it in foil. Then increase the temperature to 300 Fahrenheit and cook it for another two hours. While this doesn't include the time needed to cure the brisket flat before you smoke it, the end result is entirely worth the wait. Once it's done, you can put it into anything you want!
Smoked Mac and Cheese
One of the best parts about mac and cheese is that it's wonderfully easy to make. In its simplest form, all you need is boiled macaroni, cheese, and a splash of milk to make the melted cheese a sauce. From there, you can add whatever you want to make it even more unique and customizable. If you like some heat in your dishes, you can easily add jalapenos or a few quick dashes of hot sauce. If you prefer more meat dishes, you can throw in bacon or hot dog bits and if you're vegetarian, you can add your favourite veggies.
Once you've prepped your mac and cheese and added any of your extras that you want, all that's left is to smoke it. Some of the best wood pellets to use are more milder flavours, like an apple or cherry wood, but a stronger flavour like hickory and maple can work just as great. You may want to reduce the smoking time with stronger flavours but two to three hours at 225 degrees Fahrenheit is all you need with the lighter wood flavours.
Pheasant
Like something straight out of a medieval faire or a high-class restaurant, pheasant is an excellent idea for a smoked dish. Though pheasants are leaner and tougher – as most game meat is – you can still barbecue and smoke them the same way you would make a chicken or turkey. One of the main benefits is that the bird is smaller, needing less time to smoke after an overnight brining.
In order to make a great smoked pheasant, you're going to need a decent amount of ingredients. For the dry rub, add dark brown sugar, salt, cracked black pepper, smoked paprika, garlic and onion powder, ground mustard and cayenne pepper into a bowl and mix it up. Cover the pheasants with the rub and smoke it for three hours or until the internal temperature is 145 degrees fahrenheit. The thigh meat should be 165 Fahrenheit instead. Once you've taken the pheasants out, let them rest for about 20 minutes before serving.
Takeaway
There are all sorts of different recipes you can try that aren't a simple brisket or rack of ribs. While these are great options to try, feel free to try smoking other meats and veggies. Sausages, burgers and fish are great options to try, adding a new flavour to rice bowls and even simple hamburgers and hot dogs. Smokers are incredibly versatile, so don't be afraid to use them however you want.
FACEBOOK
TWITTER
INSTAGRAM
LINKEDIN

I'm so excited to tackle all my home improvement projects! From plumbing to DIY and cleaning - I'm ready to get down to work! #homerepair #homecleaning #plumbing #diy
---
---
---