Being the centerpiece of a bedroom, it's important to bring home a bed that not only makes a cozy and comfortable place to sleep but also adds to the overall style and aesthetic of the room. The furniture market is adorned with a wide variety of options – from traditional wooden frames to modern designs like structures wrapped in velvet. These options can provide both style and utility to one's home.
Before you come to a decision, read this article to know about 5 unique types of beds that can transform any bedroom into a stylish yet functional sanctuary. Let's discover the perfect bed by exploring different types: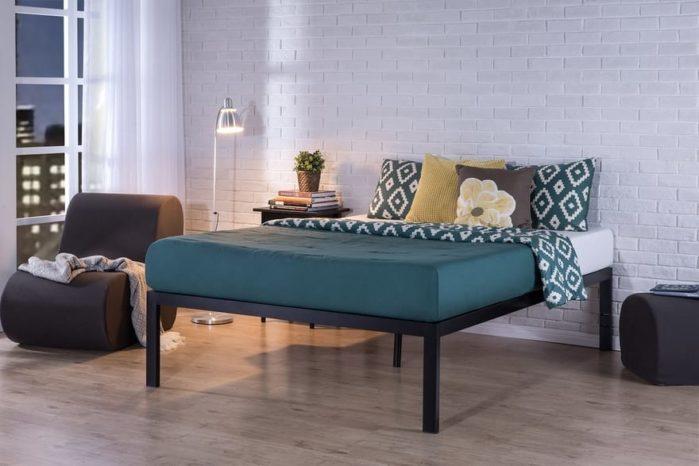 ---
1. Sofa cum Beds
For families looking to maximize their living space, sofa cum beds are an excellent solution. While these can be used as comfortable seating during the day; at night, they can easily be transformed into a king or queen size bed depending on what type of sofa cum bed one purchases.
The best part about sofa cum beds is their flexibility to be placed in any room – from a living room to a bedroom making them a great option for guest rooms and home offices as well.
2. Veneer Beds
Veneer beds come in a variety of styles, handcrafted patterns, and finishes making sure they bring home splendor. They are a versatile option for any bedroom decor. Known for their durability, veneer beds are resistant to cracking and warping. This quality makes them a long-lasting choice.
3. Solid Wood Beds
Looking for a timeless and classic choice for a bedroom? Solid wood beds are your go-to-choice. Made from high-quality, solid wood, these beds are known for their durability and the inherent beauty of wood grains. Solid wood beds are available in a variety of styles – from traditional to contemporary. They are hence capable of complementing any bedroom decor. Solid wood beds also make a perfect choice for families who are looking to invest in timeless king size beds or queen size beds.
4. Upholstered Beds
Upholstered beds are a stylish and snuggly option for bedrooms. These beds feature a soft and padded frame by covering it in fabric, velvet, or leather. From classic and elegant to modern and minimalistic, upholstered beds are available in a wide variety of styles. With their combination of panache and comfort, upholstered beds are a luxurious and rational choice for families looking to create a cozy and elegant bedroom space.
5. Upholstered Headboard Beds
Beds with upholstered headboards feature padded headboards tailored in fabric, leather, or leatherette. The best part about these beds is that the headboards can be customized to fit any bedroom decor. For families and couples who love to watch movies or binge watch a series before going to bed, upholstered headboard beds are a best option.
To conclude, a bed is not just a piece of furniture where you rest or sleep. It plays an important role when it comes to contributing to the overall style and decor of home.
FACEBOOK
TWITTER
INSTAGRAM
LINKEDIN

I'm so excited to tackle all my home improvement projects! From plumbing to DIY and cleaning - I'm ready to get down to work! #homerepair #homecleaning #plumbing #diy
---
---
---