No one wants to live with pests. If you have insects in every corner of your house or office, you are not a lucky person. Everyone goes through such pest problems. So, if you are one of them, you should hire a pest control company as early as possible.
As everyone has pests' experience and has taken help from a pest control company. You ask friends and family but couldn't reach the final point. In this blog, we will know about the things you should consider before choosing a pest control company. Let's start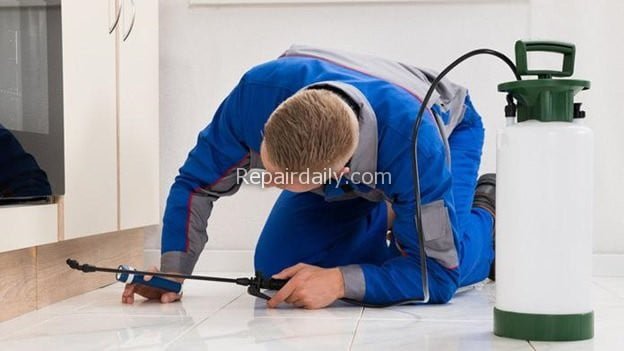 ---
Certifications And License
In a service business, the certification has a lot of importance. The competent authority only issues certifications to those companies that meet the industry standards. These standards include safety, best practices, and many more things. If the company has certifications from a credible agency, you can rely on it. Companies have to do insects and basement cockroach control according to the standard to get a certificate.
Besides that, the license is the main factor that you must consider before choosing the company. The licensing authority grants licenses only to those companies that maintain all rules and regulations. So, getting a license is not an easy task.
Techniques And Methods
As you know, every company has its special methods to cope with pests. So, before picking any company, you need to ask about the practices and methods of the company. Are they using advanced tools for spraying? Do they use technology to remove pests? There are a couple of technologies being introduced in the market. So, first of all, you should be familiar with those technologies. In this way, you can understand
Market Reputation
Is the company having a good reputation or not? Keep one thing in mind to check the score of the company, you should visit the company website. As you know, every good company has a website. So, go to the website and read the reviews carefully. If the company has good reviews, you can trust it.
Remember one thing, most companies buy fake reviews from digital marketing agencies. So, you should keep an eagle eye on the reviews. You can enter the chat section to check the credibility of the company. Besides that, you ask for the contact list of the company's previous customers. In this way, you can get a better understanding of the company's services.
Policies
You should read the company policy guidelines. Good companies have customer's friendly policies and offer guarantees of their jobs. For instance, what will happen if having a pest control service, you have to experience the same situation after a couple of days. So, choose the company that provides follow-up services. In this way, you can avoid problems again.
Pricing
Everyone wants to remain within their budget. So, before picking a company, you should negotiate on pricing. If you have two companies of the same rank, you can compare the prices of both. You should choose according to your budget.
Conclusion
To sum up, if you are worried about pests at your place, you should avoid DIY methods to exterminate pests. No doubt, choosing a professional pest control company is a wise decision. But you should keep in mind the above-mentioned things before picking any company.
FACEBOOK
TWITTER
INSTAGRAM
LINKEDIN

I'm so excited to tackle all my home improvement projects! From plumbing to DIY and cleaning - I'm ready to get down to work! #homerepair #homecleaning #plumbing #diy
---
---
---