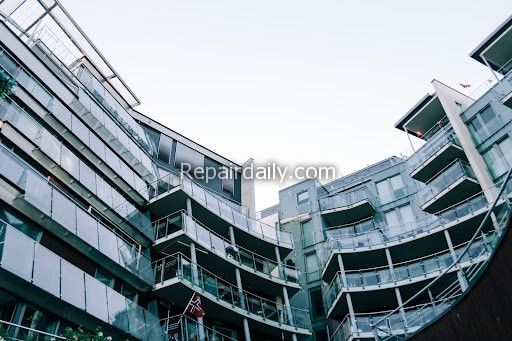 Selling or buying a commercial property is different from purchasing a residential home. Unlike the traditional home sale, there's less emotion involved in the transaction, making it appear businesslike. 
Seeing as commercial property sale is less about your emotions and more about making money, it'd be best to take the right steps and get the property ready for sale. In this article, we'll be discussing how to prepare a commercial property for sale and vital tips for selling a commercial property.
---
Basic General Staging Tips
There are property-specific improvements you'll need to make before selling a building. However, the following tips will come in handy for selling your commercial real estate (CRE):
Consider fixing any noticeable monstrosities and blemishes through activities like removing clutter, installing attractive signage, and mowing the lawn.
It'd be best to replace your traditional incandescent bulbs with LED bulbs or compact fluorescent lamps (CFLs), which produce an energy savings of about 25 to 30 percent. While LED bulbs and CFLs are often pricier upfront, they provide substantial long-term savings and last longer.
Depending on the location, there are some measures you can take to prevent pollutants from your home. Consider improving the air quality by dusting regularly and using environmentally-friendly cleaning supplies on your furniture.
How to Stage Various Commercial Properties
Retail/Restaurant Storefront
While retail space is under commercial real estate, it's a bit different from other types of CRE because retail space owners are usually trying to attract tenants planning on attracting customers. 
Although aesthetics matter when selling retail space more than warehouses, you don't need to expend too much energy to stage it like you'd if you're selling an office or apartment building. However, the following tips will come in handy:
Restaurants and retail spaces require a minimalist approach while staging. It'd be best to show off the building basics in such a way that showcases its usefulness. Remove every clutter from every part of the property, including storage spaces.
While you need to pay the bulk of the attention to the property, ensure that the parking lot is on your improvement list. Intending buyers will appreciate a clean, ample parking lot, so repaint the lines, fix any potholes, and reseal the parking. 
A restaurant and retail space's location is often more important than the building itself due to its customer base accessibility. Ensure you emphasize the area's parking, demographic,  proximity to traffic generators like superstores, banks, shopping malls, grocery stores, and schools. 
A well spruced up restaurant is a great triple net or NNN investment and can easily attract high-quality tenants. Suppose you're wondering, what is NNN investment? There are several resources online to help you understand the concept fully.
Industrial/Warehouse Space
Compared to other commercial real estate, selling an industrial space or warehouse doesn't need many indoor aesthetics. However, you can take these steps for a quick warehouse sale:
The building's appearance might limit your chances of getting an offer for your warehouse. Consider power washing and painting the property. Fix any broken item to ensure you get a quick sale when you get a buyer.
Putting a large, professional-looking sign outside the warehouse surrounded by bright flowers or well-landscaped grass will increase the property's curb appeal and attract many buyers. 
Implement Energy-saving Options
Although expensive, buyers will prefer a building with energy-saving options like light timers. That way, they can automatically shut off the building lights when the property isn't in use and save power.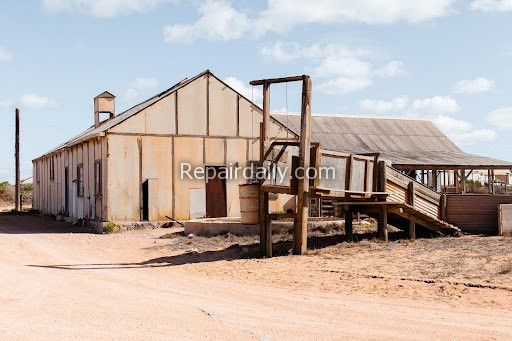 Rules When Selling Commercial Real Estate
Selling CRE is a lucrative career choice. Regardless of whether you simply want to sell an inherited house fast, just starting as a real estate investor or you're an experienced residential property agent, there are rules to follow for a successful and profitable sale. 
You need to be prepared for the surprises of the real estate sector to ensure you rise above the water and grow as a commercial real estate investor. Suppose you're ready to start your journey; these vital tips for selling a commercial property will help you prepare your CRE property for sale and enjoy a quick sale.
List Your Property for Sale
If you're using a commercial real estate broker, chances are they already listed your property when you hired them. Suppose you're handling the sale process yourself; you can utilize any of the available online listing services to gain a wider reach of prospects.
Work With a Commercial Real Estate Broker
A CRE broker is a licensed agent who helps people sell, lease, or buy a business property. An experienced commercial real estate broker will have extensive knowledge of your market. They can help you price a commercial property appropriately, which is one of the challenges sellers encounter.
Besides the pricing, an experienced broker will guide you through the entire sales process, from its pre-planning stage down to the closing.
Find Recent Buyers and Sellers
One way of selling your commercial real estate property without listing is to look out for recent sellers and buyers of similar assets. Consider asking your broker to run a property search using asset type, location, building, and similar filters to narrow down the search. Your agent can also run a comps search using your property to find recent buyers who might be interested in acquiring yours as well. 
For Sale by Owner (FSBO) Platforms
While this option is less common, it's still a thing. Some commercial real estate owners have extensive experience selling commercial property and are confident about embarking on the process without involving a CRE broker. At the same time, others go the FSBO route to avoid the broker's commission and maximize their proceeds. Consider weighing your options and choose what works for you.
Negotiating With Potential Buyers
One of the perks of working with a commercial real estate broker is that they'll handle the back-and-forth negotiation and the closing. The negotiation process is often lengthy, and your broker will ensure you get a great price for your property. 
Review Real Estate Companies
There are hundreds of property owners that might be interested in acquiring another similar property to what they already have. Your real estate broker can use sales comps to study the owners of recently sold commercial properties to understand their portfolio and buying needs.
Choose the Right Listing(s)
Online listings are the best way to ensure that many people view your property compared to the traditional options of marketing real estate properties. Due to the number of online listing sites available, you'll need to do extensive research before choosing the best listing platform. 
Ensure the listing service you choose reaches many prospects by targeting off-market and on-market buyers. 
Give Your Commercial Property a Makeover
The building's exterior is the first thing a buyer will see; therefore, it's what will inform their first impression regardless of the beautiful interior they've seen in the pictures. Suppose the commercial real estate isn't newly constructed; find ways to improve its curb appeal. 
It can be anything from a coat of paint to minor repairs around its interior and exterior, such as repairing lighting fixtures, doors, and windows.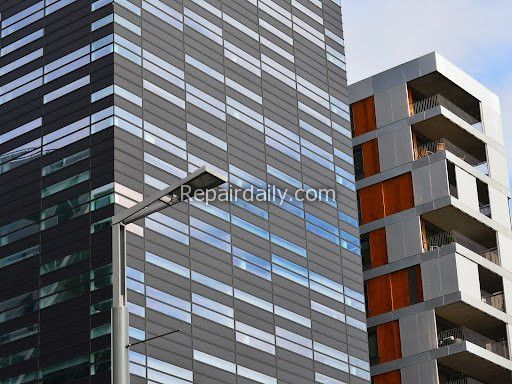 The real estate sale process is often lengthy, requiring much legwork and documentation; thus, patience is the key. Depending on your real estate broker and the CRE property type you intend to sell, it can take a couple of months or more than a year. 
Gather the Necessary Documentation
Before listing your property, it'd be best to get the necessary information and documents regarding your property. You need to gather vital documents, including the permits and surveys, financial records, tax certificates, ADA compliance, zoning regulations please, and title to ensure a seamless closing process.
Get Your Commercial Property Appraised
A commercial property's appraisal process is often more complex than residential real estate. Appraisers will analyze all information regarding your property value and look at other vital areas like zoning records and public ownership. Don't forget that the appraisal will involve an inspection. 
Brokers Have an Extensive Network of Contacts
Some experienced commercial real estate brokers possess a well-established professional network of third parties and investors interested in buying your property right away. 
Instead of relying solely on traditional marketing, your commercial real estate broker can directly present the property to these individuals, increasing your chances of getting a qualified buyer. 
Display Your Commercial Property in a Good Light
Listing your property online is one best way of ensuring it reaches a larger audience and increasing its sale time. Property buyers prefer listings that come with video and pictures to help them see what they're buying. Thus, you'll need to make quality videos and take great photos of your property to entice them.
Ensuring a Favorable Return on Your Property
Depending on the current market condition, your real estate broker will help you set your price, saving you the time you'd have spent on research. Professional brokers stay on top of the latest industry trends and major recent sales in their sector. Therefore, they'll use sales comps analysis to set a realistic and fair listing price for your property while allowing room for negotiation with prospective buyers. 
Get Familiar With Both Sides of the Transaction Process
Besides the responsibilities of being the property seller, you might want to take time to understand how the buyer side of the transactions works. That way, both parties will be on the same page for a successful transaction. Knowing the other party's priorities will help you make your property attractive enough for the buyer.
Hire a Professional Photographer
While recent smartphones have made it pretty easy to take beautiful pictures due to their high-resolution cameras, you'll need a professional photographer to ensure your commercial property gets enough attention when listed. As we mentioned before, images play a vital role in property sales; therefore, you need to ensure you list your property with high-quality, eye-catchy images.
Final Thoughts
While it might appear as if getting your commercial property ready for sale entails lots of work, the result outweighs the stress. Consider liaising with other professional outlets like staging companies, CRE appraisal firms, and professional cleaning crews to ensure a successful and profitable property sale. 
However, document every improvement you made to the property, such as upgrade or upkeep, construction, or structural enhancements, and keep the before and after photos plus the receipts. 
Don't forget to create a spreadsheet and note down each item meticulously. You'll be glad you did when it's time for a commercial real estate appraisal. Hopefully, when you've combined these tips for selling a commercial property, you won't have any issue making your first sale.