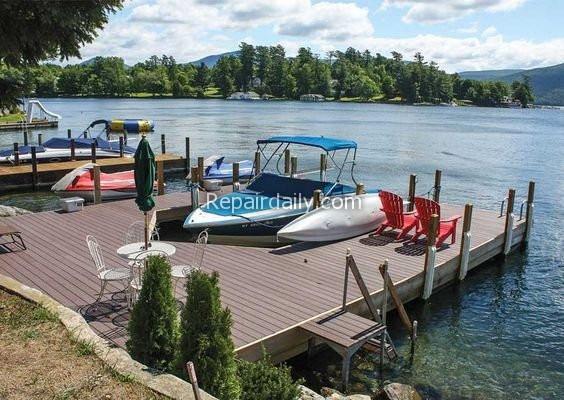 If you're new to boating, or if you've recently bought a new boat, you may be wondering how often you should service your boat motor. That's a good question! And it's an important one.
Because regular servicing is crucial to ensure your boat has a long, efficient life. The better care you take of your boat, the longer it will last.
---
We've put together this guide to help you understand what types of servicing your boat motor will need at various intervals throughout its life. Read on to learn more about what it means to "service" your boat motor and how often it needs to go in for servicing.
How often should you service a boat motor?
Ideally, it should be done at the beginning of every season. The following are the basic steps to servicing your boat motor.
Step 1: Change the oil. In general, it's recommended that most boat motors receive an oil change every 100 hours of use or once a year, whichever comes first. It's essential to change the oil and check the filter. Also, replace your fuel filter after 50 hours of use or once a year.
Step 2: Check your fluids. Everything from your transmission fluid and power steering to your coolant and windshield wiper fluid.
Step 3: Clean out debris and inspect your propeller shaft. Check for cracks and dings on the propeller shaft that may need repair, as well as look for rocks, weeds, or other debris that may need removal before you get in the water.
Step 4: Inspect your belts and hoses after 25 hours of use or every six months. Look for any wear or damage that may need repair or replacement before heading out on the water.
Step 5: Change your fuel filter and spark plugs. These are easy things to do that can save you a lot of headaches down the road.
Tips for maintaining your boat 
Servicing your boat motor can save you money, and it's easier than you may think. Here are a few tips to get you started.
Know Your Motor and Its Manual
First of all, familiarize yourself with your motor's layout. Take note of oil levels and where the oil plugs are located. Also, find out where the spark plugs and the fuel filter are located. Spend some time reading the manual to learn how often these items should be changed or checked, as well as other general maintenance tasks that need to be done regularly.
Prepare Your Boat for Maintenance
Before doing any boat servicing and repair maintenance, make sure you have prepared your boat correctly. For example, if you are working on a jet motor or an outboard motor, remove it from the water first so that it does not get water in it. For motors used in lakes, estuaries, or other bodies of water that have salt in them, be sure to flush them with fresh water before storing them away for winter. If possible, store your boat upside down to prevent moisture from getting into the engine housing and causing rust damage.
As you can see, there's a lot to consider when it comes to servicing your boat motor.
Ultimately, you want to be sure that everything is in good working order—that means checking the oil levels, exhaust system, fuel system and filters, and the operation of the cooling system. You'll also need to keep an eye on your spark plugs and ignition wires, as well as check for corrosion.