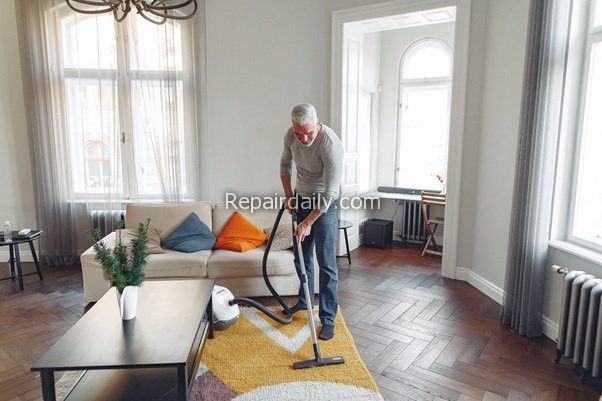 Many people hate the house cleaning task and therefore often put it off for a later time. There is a reason why people dislike to clean their house or home as they have to do hard work with various kinds of chemicals, which smell bad and leave stains on floors and other surfaces.
However, there are many ways that technology may help you overcome this issue as the invention has been developed so that now they provide modernized house cleaning methods. In addition, new devices have been designed specifically for those who don't have enough time to spend on making your house always neat. So what is available now?
---
Technology is now developing to make our life better. Everything in our life has been touched by technology. If you are looking for a way to make fire, fire sticks are the best example of technology every time people use them. When do you need a lighter? You can't depend on the old-fashioned way of making fire with sticks all the time.
House cleaning equipment and appliances have made this job pretty easy to do. Technology has proven that there is no match when it comes to efficiency. It saves us money and time as well.
The following are some ways technology makes room/home/house cleaning easier:
Vacuum cleaners have changed so much over the years –
What was once a heavy and stationary machine has now evolved into a lightweight and cordless one. With more than ten brands of cordless vacuum cleaners available on the market, you can easily grab the latest model without straining your pocket.
-Dishwashers save time and quickly clean the dishes for you.
You don't need to do any scrubbing or rinsing by hand anymore; load up all your dishes, press a button, and voila – it's all cleaned!
– Washing machines have become more compact yet still hold many garments.
They no longer use as much water as they used to, thanks to technological advancement. Most models also come with an automatic cleaning cycle or prompt (selectable by pressing the appropriate buttons) that allows you to wash just one item.
-Dryers have become smaller, too, as manufacturers know how valuable space is in a home.
They come with an automatic sensor to detect when the clothes are dry and automatically stop the machine, so you don't need to worry about over-drying or ruining your clothes.
-Air conditioners have evolved significantly from being complex and noisy devices into quieter, smarter appliances.
A mobile app on your smartphone can even control the latest models!
Carpet steam cleaners
– Carpet steam cleaning offer a quick solution for those who want their house sparkling clean without spending long hours scrubbing away at hard floors and tiles. It's also safe for wood-flooring and will not damage any surface surrounding the area you're cleaning.
Swivel Floor Steamers
Swivel Floor Steamers are designed to be lightweight and easy to maneuver, allowing you to quickly clean many surfaces in your home without straining your back or muscles. They can also deep clean, sanitize and deodorize floors, making them perfect for homes with pets too!
Handheld steam cleaners
– Handheld steam cleaners are much more convenient for when the dirtier parts of the house need a thorough scrubbing session – kitchens, bathrooms, toilets, etc. You have to fill up the tank with water, press the trigger handle, and wait for it to heat up. You'll find that these types of steam cleaners are much lighter than traditional models, so you don't have to worry about hurting your body when using them to clean for hours.
-High-pressure cleaners are great for cleaning driveways, patios, garage doors, and even your car!
They're also perfect for cleaning the grill, which you can't do by hand (or with a brush) because food would stick onto the grates. You can either rent them or buy one if you plan on having a lot of parties at home.
-Robotic vacuum cleaners are great –
all you need to do is press a button and watch it go around your house, vacuuming up dirt and dust that may be lying around. It's like having another member in the family that does household chores! Depending on how dirty the area is, they come in different settings and automatically return to their docking station to recharge and resume where they left off. You can even schedule a time for them to start working without having to be home!
In conclusion, apps are available for smartphones and tablets if you need any advice about making house cleaning an easy peasy job. So Why don't you make use of new technologies to make cleaning your house less time-consuming and more pleasant?
Think Green – Please consider the environment before printing this email.