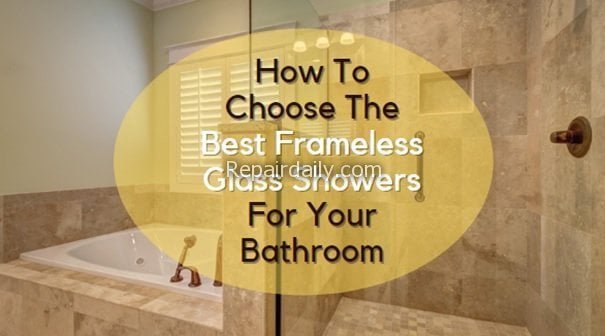 Looking for the best frameless glass showers for your bathroom? Are you getting confused with all the choices that are available in the market?
One of the trends for bathrooms that is growing in popularity is frameless glass showers. These types of showers look stunning when installed and can bring a room to life. They add instant elegance and sparkle to a bathroom and many can be customized to fit any space.
---
Choosing The Best Frameless Glass Showers
When it comes to choosing the best frameless glass showers for your bathroom, there are many factors that you need to take into consideration. Of course, not every model you come across is going to be high quality or fit your style. Safety is the first and foremost thing that you should always consider when it comes to choosing the best frameless shower for your bathroom. You can do this by getting a product that can provide you with good quality and durability.
Read on for some tips on how to choose the best frameless glass showers for your bathroom.
Consider the size and shape of the bathroom.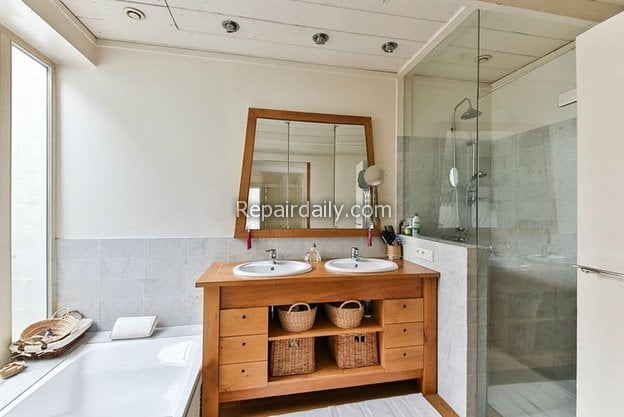 The first thing you need to do when looking for a new shower door is to figure out how much space you have available. You should measure the area where you want the door to go before buying anything from the store.
Think about the size and shape of your bathroom. This will help determine what kind of glass shower you should purchase. For example, if your bathroom is small, then an enclosed shower will probably work well for you. However, if your bathroom is large and has plenty of space, then a frameless glass shower would be more appropriate. If you want to get a rough idea of how much room you have, try drawing an outline of your bathroom on a piece of paper with a pencil and ruler.
Once you know how much space you have available, it's time to start looking at different options for shower doors. There are many different styles and designs that can work well in your home. Some people prefer frameless glass doors with no frame at all, while others prefer ones that have some sort of frame around them or even ones that use wood frames instead of metal ones.
Check for quality materials.
There are wide range of variety when it comes to frameless glass shower doors. This makes it very easy to make a mistake in the buying process. One of the most common mishaps is purchasing a frameless glass shower door that is made with low-quality materials. This can lead to damage to both the shower door and the bathroom. It will also look bad and not complement the rest of your bathroom decor. To avoid this, you need to know what makes up quality material for a frameless glass shower door.
There are four main factors that should help you discover if you are buying something that is low-quality or not:
strength,
durability,
style,
and value.
A quality frameless glass shower door should be made from strong tempered glass. Tempered glass is stronger than regular glass and it will not break as easily if you drop something on it or otherwise damage it. The durability of the material goes hand in hand with its strength. The better quality of material used in making your frameless glass shower door, the longer it will last you before you have to replace it or repair it. Style is also important when choosing quality materials for your frameless glass shower door because you want something that will complement your bathroom and make it look better overall.
Know the different types of frameless glass showers.
The type of frameless glass showers you choose will depend on the size of your bathroom and how much space you want to allocate for the shower area. It is recommended that you take measurements of your bathroom and the area where you intend to install the frameless glass showers before you start shopping. This way, you will know what size shower and how many doors are needed for a perfect fit.
The following are some of the most common types of frameless glass showers:
Glass Shower Enclosures – These are the most common type of frameless glass showers that you can find on the market today. They come in a variety of shapes such as square, rectangle and even circular ones. These enclosures usually consist of one large piece of tempered safety glass with some sort of frame around it to hold it up firmly against the wall or flooring surface beneath your showerhead.
Single Sliding Glass Door Shower–This type of frameless glass shower has one fixed panel and a sliding door. It is perfect for small bathrooms because it does not require extra space for the sliding door.
Double Sliding Glass Door Shower–This type of frameless glass shower has two fixed panels and two sliding doors which enables at least two people to use it at a time. It is ideal for medium-sized bathrooms.
Quadrant Frameless Glass Showers–These are curved frameless glass showers that are designed to fit in the corner of a bathroom. They come with two fixed panels and one swinging door or two swinging doors depending on their style.
Work with a reliable shower door Glass Company.
When choosing frameless glass showers, it is best to work with a contractor who will help you choose the right materials and make sure the installation process goes smoothly. If the installation of the frameless shower doors is done incorrectly, it can result in costly problems down the road, such as leaks or water damage.
Do your research.
Find reliable shower glass doors company online. Then pick up the phone and call the company while they are on the job. Ask them if they will be able to provide you with a quote approximating how much work the project will cost you. You should also ask them how long it will take them to complete the job. If they are reliable and professional, they should be able to give you a clear answer in a short amount of time.
You can also ask them if they have any references that you can contact from their previous jobs. The best frameless glass shower door companies are often very happy to give their clients an opportunity to speak about their experience with the company.
Understand the installation process.
While frameless glass showers are the type of shower that could fit in with any bathroom décor, it's important for homeowners to understand the installation process so they can get the most out of their new shower.
There are a couple of different installation options when it comes to installing a frameless glass shower. One option is to have the installer come out to your home and take all of the measurements. They will then take those measurements back to their shop and fabricate the glass pieces there. They will then come back and install each piece one by one.
Another option for installation is for them to measure at your home and fabricate the glass right there on site. This method is typically a little more expensive, but it can save you money in the long run because they don't need to bring everything back out to your home when they're done fabricating.
This is also a great choice if you want some custom work done. You'll be able to see what they're doing as they work, which can really help you get exactly what you want in a shower.
With these tips, you can pick the most ideal custom frameless glass showers for your bathroom.