Maintaining a clean and orderly house can be difficult, especially if you have a large family or a busy schedule. Hiring professional home cleaning services can be a great solution to keep your home clean and organized without the hassle. However, with so many cleaning services in the market, choosing the best one can take time and effort. Therefore, this article will discuss some guidelines to help you choose the best home cleaning services.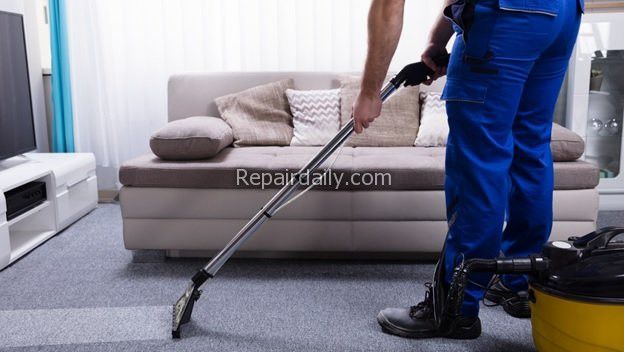 1.
Check their reputation and experience.
One of the important factors to consider when choosing home cleaning services is their reputation and experience. Look for a cleaning company that has been in business for several years and has a good reputation in your community. In addition, you can check online reviews, ratings, and testimonials from previous customers to get an idea of their reliability and quality of service.
---
2.
Look for certifications and licenses.
Make sure that the cleaning company you choose is licensed by the relevant authorities in your state or country. This ensures they can legally operate and follow all the necessary regulations and standards. Also, look for certifications from industry associations like ISSA (International Sanitary Supply Association) or ARCSI (Association of Residential Cleaning Services International), which indicate that the company is committed to providing quality services and adhering to best practices in the industry.
3.
Verify their insurance coverage.
Accidents can happen during home cleaning services, and you must ensure that the cleaning company you choose has adequate insurance coverage. This protects you from liability in case of any damage that may occur during the cleaning process. Ask the cleaning company to provide proof of insurance and verify that it covers liability, property damage, and worker's compensation.
4.
Check the scope of services offered.
Different home cleaning services offer different cleaning levels, and choosing one that meets your specific needs is essential. Before hiring a cleaning company, check the scope of services they offer and ensure they can provide the level of cleaning you require. For example, some companies only offer essential cleaning services like dusting and vacuuming, while others offer more comprehensive services like deep cleaning, window cleaning, and upholstery cleaning.
5.
Inquire about their cleaning products and equipment.
Ask the cleaning company about the cleaning products and equipment they use. Ensure they use safe, eco-friendly cleaning products that are not harmful to your family or pets. Also, verify that they use high-quality cleaning equipment that effectively and efficiently cleans your home. Finally, please discuss any specific cleaning requirements or preferences with the cleaning company to ensure they can accommodate your needs.
6.
Check their pricing and payment options.
The cost of home cleaning services can vary depending on the level of cleaning required, the size of your home, and the frequency of cleaning. Therefore, before hiring a cleaning company, ask for a detailed estimate of their pricing and ensure it fits within your budget. Also, inquire about their payment options and make sure that they accept payment methods that are convenient for you.
7.
Ask for references and referrals.
Ask the cleaning company to provide references from previous clients or referrals from people you know. This can give you a better idea of their level of professionalism and the quality of their services. You can also ask for recommendations from family, friends, or neighbours who have used regular house cleaning.
8.
Communicate your expectations.
Before hiring a cleaning company, make sure that you communicate your expectations and requirements. This can include the level of cleaning required, specific areas that need extra attention, any cleaning products or equipment you prefer, and the frequency of cleaning. Clear communication can help to avoid misunderstandings and ensure that the cleaning company provides the required level of service.
In conclusion, choosing the best home cleaning services requires careful consideration of several factors, including reputation, experience, certifications, and insurance coverage.