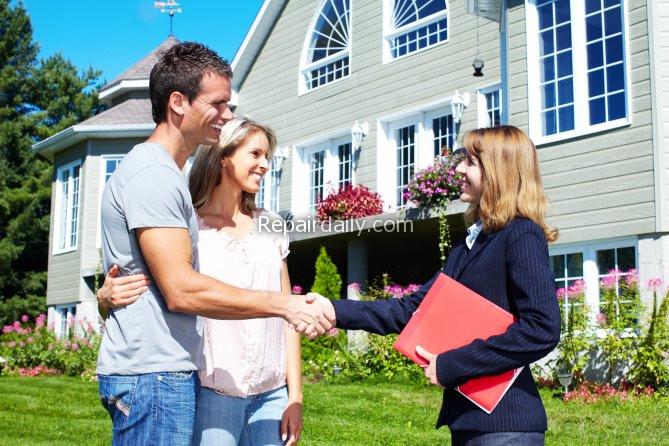 Have the kids flown the nest, and you're now looking for a smaller home? Is your growing family in need of somewhere a little more spacious? Or perhaps you're looking to relocate for work purposes – there are many reasons people choose to sell up.
If you have recently been visited by a real estate agent and have been left disappointed by the estimated value of your property, don't be too downhearted. The good news is that there are several changes you can make to boost the value and improve buyer interest.
---
Due to the number of home improvements you can make, it's easy to become overwhelmed when pondering about what to change – but it is all about meeting the needs of the buyer.
Here are some of the best ways to improve the value of your home:
Focus on Kitchens and Bathrooms
You may never have considered the importance of your kitchen and bathrooms, but when it comes to selling your home, these are the rooms that most buyers are fixated on. Why? Simply because they are the most expensive rooms to restore, and if the property asking price is already at the top end of their budget, they're unlikely to make an offer. What's more, they may not want to take on a renovation project.
With this in mind, it would be advised to get this work done before putting your property on the market. You may not be able to afford a whole new renovation, so on an absolute basis, hiring a plumber such as Beehive Plumbing to fix appliances and fittings will be a great start. You could also replace doors and handles and carry out a thorough cleaning to achieve a cleaner finish with a more modern appeal.
Refurb Your Garden
Gardens are often overlooked by sellers but are always high on the priority list for buyers. As opposed to your front and back gardens being an eyesore and a maintenance issue, it should act as an extension of the home and somewhere that buyers will want to relax and socialize on a warm, sunny day.
If your garden requires some TLC, you could hire a landscaper to plan a whole new garden design or carry out a DIY project such as adding bedding plants to trims, installing decking, and even water features that add interest and appeal.
Declutter
While tidying away clutter may not necessarily add instant value to your property, it can certainly make it more attractive to the buyer to the point that they may be willing to pay more in the event of competing bids.
When buyers walk into a property, they are usually keen to see the state of the walls and floors and envision themselves living there. Therefore, it would be wise to get rid of personal belongings and photographs that spoil their illusion. Also, be aware of how much furniture is in each room as it could make the property feel a little on the small side.
Fix Imperfections
If buyers are interested in purchasing your house, they typically hire a surveyor to inform them of any property issues which could pose problems if they were to buy. Examples could include a damaged roof, subsidence, dampness, or even drainage issues that can be a costly worry when moving onto a new home.
Buyers can knock down the asking price considerably if anything happens to be off, so it would be worth having these jobs done before the house goes up for sale to prevent being caught out and losing out.