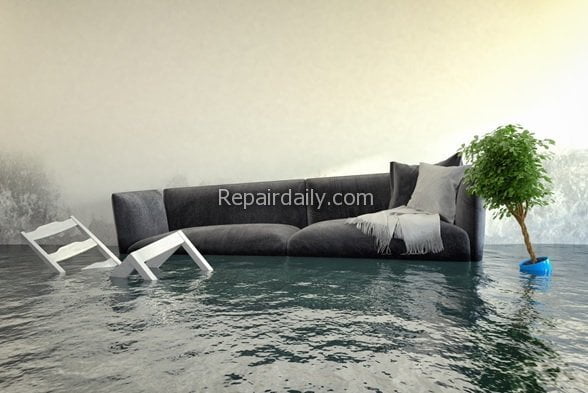 A disaster can happen at any time, and oftentimes, it ends up destroying a lot of properties and causing distress for both residential and commercial buildings. The fact that these disasters can happen at any time makes it even more nerve-racking.
However, once you have safely survived a disaster, you'd have to restore your building. Recovering from a disaster is no easy task. Not only is this task challenging, but it is also time-consuming, and somewhat expensive.
---
However, a reliable restoration company can take out most of the hard parts involved in restoring your home after any disaster. If you don't hire a reputable company, you may end up with more trouble on your hands.
So, before you hire a company, you need to properly consider some very important factors. In this article, we will take a close look at some of these important factors to make sure you make the right choice.
1. Location
The location of the company is important because of several factors. Ideally, the company should be located in your local community. When the firm is in this ideal location, you can rest assured that they are familiar with not just the neighborhood but also the climate of the locality.
Pros from a locality often are better experienced when it comes to working with that area's structure and will bring this expertise when working on your project. Hiring a local company also means that you'd know the actual location of their office. Therefore, you'd know the exact place to find the experts if a problem occur at off-hours.
Lastly, local contractors often try as much as possible to maintain their reputation for them to keep having business within the city. So, they'd often tend to offer quality handiwork and better service.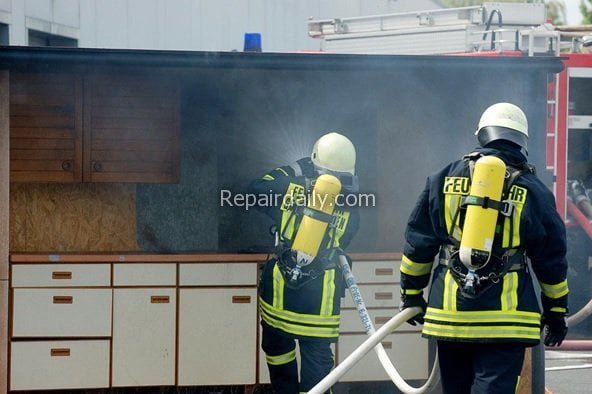 2. Insurance and License
You need to do your due diligence and ensure that the firm you are considering is not just licensed but also insured. Depending on the state, contractors are meant to meet certain standards before they can qualify as damage restoration service providers.
Other than having the license to operate, you also need to look for a firm that is insured. Insurance is an important factor that shouldn't be overlooked because it protects both you as the building owner and the technicians that will work on your property.
When the firm is insured, if you or the technicians sustain any injury because of the replacement or repair, then the general liability insurance will cover the treatment. If any damage is done to your home or building during the restoration project, then the firm's insurance will cover it.
If the firm is certified, it shows that they train their workers to keep up with current trends. Hence, also check to see if the firm has certification from known associations in this industry. This will show the level of their professional commitment.
3. Response Time and Availability
How quickly the experts will be dispatched to the site is another factor to consider. This is because disaster damages only get worse the longer they are left unattended; this is especially true for water damages.
Furthermore, these emergencies can happen at any time. Hence, you need to choose a company that will respond to your call immediately and will get to the site as soon as possible. A firm that is readily available at any time shows that they take their business seriously and would go through any means necessary to ensure their customer's problems is properly handled.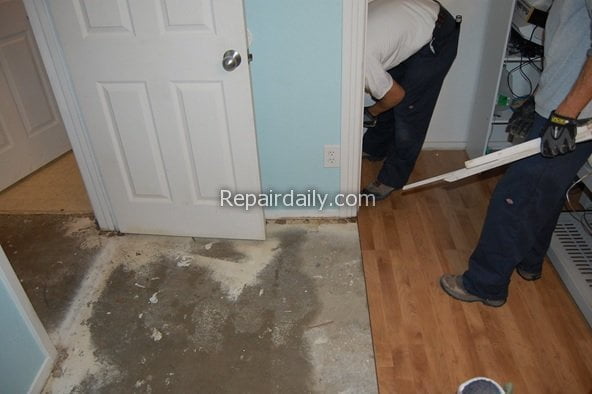 4. Efficient Planning
Your home getting destroyed by fire or flood isn't just an uncomfortable problem, but also an expensive one. Restoring your home can take off a big part of your savings depending on the level of damage done. But just spending money without having a clear map of the steps for the restoration will only create more problems down the road.
Therefore, you have to make a detailed and clear plan for the project. You may have a hard time mapping this plan by yourself, which is why you need a reliable company for the job. A reliable restoration firm should be able to efficiently plan through all the steps that would be taken to make your home or building get back to its original shape.
They'd be able to offer a complete and correct assessment of the damage done and also give a rough estimate of the cost of replacements and repair. Hiring a firm that can give you this estimate will provide you with enough knowledge to make reliable and great choices. It will also let you know how to go about the whole process and all the steps involved.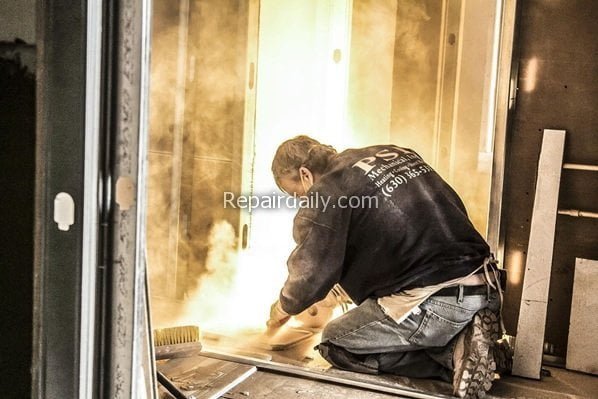 5. Reference
Usually, a lot of homeowners often find themselves surrounded by unreliable services after a disaster occurs. When you find yourself in this condition, you need to critically analyze everything to ensure you do not fall into this pitfall as well. One way to prevent this is to get references for local restoration companies from your neighbors, friends, and family that may have used this type of service in recent times.
Asking people around you for references will help you find out which firm has skilled and competent workers and which doesn't offer great services. When asking for references, ensure you ask them for important information about the company being referred to you. Find out the estimated cost of the service and the company's availability.
You can also look for reviews from the company's previous customers. Check the firm's social media platforms and see what people have to say about them. You can also check them up on review websites like Merchant Circle and Yelp. Visit https://denverrestorationservices.com to find out more about hiring a reliable restoration company.
Conclusion
Disaster can strike at any time. If it happens to you, then you will need to employ the services of a restoration firm depending on the seriousness of the damage done. However, you can't just hire any company if you are to get the best services. To get the best services, you'd have to be deliberate about your search and consider all the factors which have been discussed in this article.
FACEBOOK
TWITTER
INSTAGRAM
LINKEDIN

I'm so excited to tackle all my home improvement projects! From plumbing to DIY and cleaning - I'm ready to get down to work! #homerepair #homecleaning #plumbing #diy
---
---
---