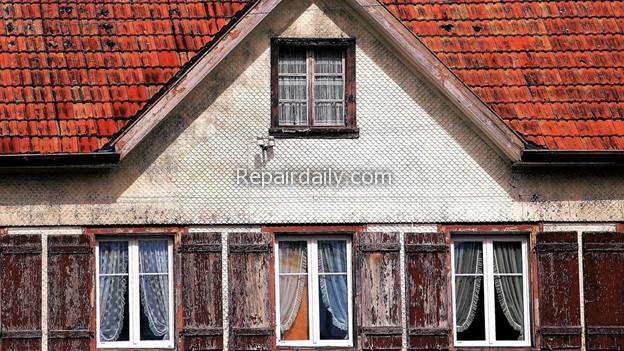 home
What's the first thing you do whenever you feel the seething summer heat? You turn on the air conditioner, right? That's the most obvious answer that anyone can give you. Sadly, that isn't necessarily an ideal solution, especially for those who can't afford to spend that much.
---
However, air conditioners don't necessarily have to be the only solution to help you beat the heat. In this article, we're going to share a list of efficient ways on how to keep your house cool. The best part about it is that you'll be able to stay cool even quicker and also fend off those enormous utility bills at the end of the month.
Table of Contents1. Rotate the Ceiling Fan in a Counterclockwise Direction2. Close Your Curtains During Daytime3. Cotton Sheets4. Cooler LED Light Bulbs5. Use Awnings6. Open the Windows at Night7. Plant a Tree8. Turn Off Appliances During the Day9. Take a Cold Shower
Cost-efficient Ways to Keep Your House Cool
1. Rotate the Ceiling Fan in a Counterclockwise Direction
Surprise, surprise! Ceiling fans come with two separate settings: clockwise movement and counterclockwise movement. The Simple Dollar reports that you should reprogram your ceiling fan during summer to spin in a counterclockwise direction at high speeds. Doing this will offer a refreshing and pleasant breeze for your house. Then during winters, use the counterclockwise setting to move the heat around your house.
2. Close Your Curtains During Daytime
We understand that there are people who prefer having natural light in their household, but doing this will only increase indoor temperatures, creating sort of a greenhouse gas effect. Instead, do the opposite by drawing your curtains to block out the sun's ultraviolet rays to preserve the remaining cool temperatures that you've collected overnight.
You can even settle for small windows or no windows at all even. Other alternatives include installing thermal curtains or otherwise draping soft, thick materials such as light down comforters or bedspreads over your windows, especially when the heat is at its peak during the daytime.
3. Cotton Sheets
If you're thinking about wrapping yourself in some comfortable sheets and staying cool at the same time, we suggest opting for cotton and linen sheets. Not only are these light fabric bed linens cool, but they're also breathable.
There was another method that the Egyptians made use of. What they did was soak a piece of cloth or towel in cool water and then sleep with it. It sounds practical, but it may be a better idea to put that wet cloth over a towel before sleeping as nobody wants to sleep in a wet bed anyway.
4. Cooler LED Light Bulbs
Another way on how to make your house cooler is by using LED light bulbs. Incandescent light bulbs waste about 90% of energy when in use. What's more is that apart from pushing up our utility bills and harming the environment, these bulbs also result in unnecessary heat. Luckily, LED light bulbs cancel out all of that.
5. Use Awnings
The Department of Energy, according to the Washington Post, says that awnings reduce solar radiation with 77% on windows with western exposures and 65% on those with southern exposures. This way, your furniture can last longer too.
Awnings help homeowners save up to 26% in hot climate regions and 33% in more temperate climates that would also eliminate the need for an air-conditioner.
Learn more about how to cut down an excessive amount of air conditioning and heating costs.
6. Open the Windows at Night
When the sun goes down, so do the temperatures. Once this happens, open up the window curtains and your windows as much as possible. You'll be able to draw the night's cold temperatures into your house to create some cross breeze into your house. Just remember to close the windows once the sun starts coming up again.
7. Plant a Tree
One of the most intriguing ways to keep your house cooler is by planting a tree. Believe it or not, trees are as sophisticated as an HVAC: it grows leaves in the summer to block the unforgiving sunlight and allows the sun to come through winters.
Geoffry Donovan, a forest researcher at the Forest Service's Pacific Northwest (PNW) Research Station, estimated the possible savings of planting a tree. He strongly emphasizes a tree's placement when it comes to energy savings.
Donovan says that trees planted about 40 feet to the south or 60 feet of the west side of the house can generate equal amounts of energy savings for homeowners. Trees planted on the east side of a house won't have any effect on electricity use. Compared to that, a tree planted on a house's west side can lower net carbon emissions from summertime electricity usage by 30% over a 100-year timeline.
8. Turn Off Appliances During the Day
Appliances emit their unique heat that can spread to any corner of your house. For example, you need to avoid using the hot oven in the kitchen and prepare food in different appliances, like microwaves or pressure cookers, since they don't produce high temperatures. If not that, then uncooked food like salads is enough to suffice.
Besides cooking, other appliances are also capable of emitting unwanted heat, such as washing machines and dishwashers. So, if you want to wash dishes, you need to use your hands instead of putting them through the dishwater. Instead of using the blow dryer after showering, it would be best to put that away, especially during the boiling summer.
9. Take a Cold Shower
This is arguably one of the quickest and easiest ways on how to keep the house cool. Many people usually prefer showering in hot water, which typically helps them relax and distress from all the woes of everyday life. But cold water can help us stay hydrated and refreshed during the summer. The best part about this is that it only takes a few seconds.