There are constantly changing weather conditions to keep an eye on, no matter the season. And during severe weather conditions, such as tornadoes, hurricanes, and blizzards, people may not be able to live safely and enjoy a quiet night indoors. Also, your house's foundation, roof, and landscaping could be at risk. It's clear, then, how important it is to take every measure possible to protect your home and your loved ones.
If you live somewhere experiencing severe weather often, you've found the right post! Here's how to safeguard your home from severe extreme weather: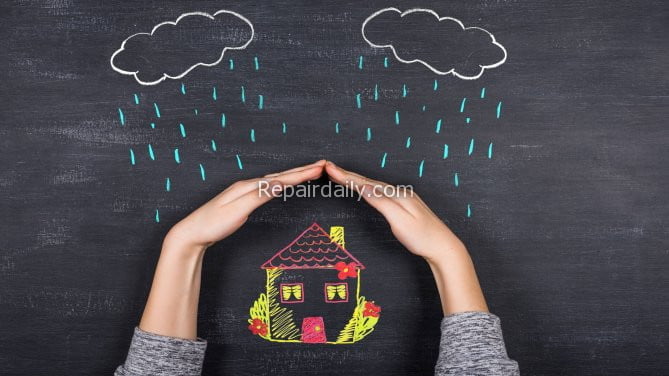 ---
Prevention
Preventive measures are the most effective way to protect your house from severe weather conditions. It would help if you were ready for anything that could happen, and these tasks can help you do that by reducing the chance of damage from rough weather:
1. Check For Weak Spots
To strengthen your home's structure, you must first identify its weaknesses. Making it a habit to look for flaws in your house is an excellent first step. If your home has weak points, it could collapse in high winds or a storm, putting you and your family in danger. You can start by checking your home's garage door and that its roof, windows, and doors are in good condition.
Finding weaknesses in advance gives you time to take preventive action, making you more resilient in the face of disaster. When dealing with potentially hazardous weather, it's better to be overprepared than underprepared, so don't skip this essential first step.
2. Reinforce Your Roof's Structure
The roof over your head is one of the primary barriers between you and the natural elements. It keeps the interior dry and safe from the weather and gives the walls something to hold on to. Your home can be left vulnerable to the elements if your roof is damaged by weather conditions such as hail and severe rain.
If your roof is in poor condition, take immediate action. Fixing leaks and reinforcing the structure of your roof can help ensure your safety. You can look for reputable Colorados Best Roofing contractors or one in your area to help you with this matter. A tree or lamppost can fall on top of a house during severe weather, and a good roof is less likely to give in. You might save a lot of money in the long term by reinforcing your home's roof.
3. Keep Your Landscaping Tidy
As a next step, you may have to do a little yard work. If left uncollected, leaves, dead grass, branches, and other yard garbage can obstruct water flow and cause flooding after heavy rain. Also, the home, a car, or even a neighbor's property could be damaged by a branch falling from a troublesome tree.
By regularly pruning any damaged or weak branch on your property, you can minimize the possibility of unfortunate incidents.
Preparation
If a severe storm is headed your way, taking precautions a few days in advance can help you protect your house and family from harm. You can do the following steps:
4. Seal All Openings
Windows and doors are the primary entry points for wind into a home and, as a result, require the most attention. So, do what you can to seal any gaps, openings, doors, or garages that could let the wind or rain in. If the wind is directed upwards through your home, it can lift the roof, exposing the interior to devastating rainfall. This is a crucial step, particularly in hurricane-prone regions.
Investing in and installing storm shutters to cover your windows and doors can also be a solution to consider. Making your own shutters from marine plywood or metal panels is possible if you're short on cash, but ensure there's a four-inch overlap on all sides when installing them. Then label them, so you know precisely which opening they're meant for.
These shutters are helpful for more than hurricane protection, as they may be used for any strong downpours accompanied by harsh winds.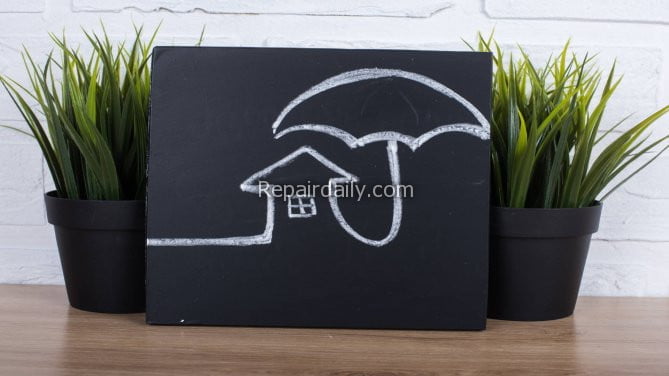 5. Flood-Proof Your Property
It's not just the wind that threatens houses; flooding also poses a similar threat. And so, one of the first things to do if you live in a flood-prone location is to fortify your home against water damage.
To ensure that your property is watertight, you should begin by pouring concrete around the foundation. Then, seal any exterior cracks or crevices that could allow water in for maximum effect.
Another important consideration is to have an effective drainage system inside and outside your house. Protect your home from flooding by diverting the water away from it using strategically built channels, ditches, and drains. Consider making changes to your yard, basement, and crawl spaces, too, so water can flow through and around them.
6. Put Away Any Outdoor Items
If bad weather is on the horizon, now is the time to put away your patio furniture, garden tools, and any other outside gear you may have. Storm winds can throw these items through a window, causing property damage and significant physical injuries. If it's impossible to bring heavy objects inside, they should be tied together as tightly as possible to maximize their combined weight. Furthermore, you can also create a makeshift indoor garden by bringing all your potted plants inside the house or garage.
7. Cut Off All Utilities
During extreme weather, there may be power surges and water or gas lines broken, so it is imperative that you shut off all the valves and switches on your home and shut off the utilities to avoid them being damaged.
Final Thoughts
Regardless of the time of year, keeping an eye on the forecast for any severe weather conditions is essential. Tornadoes, hurricanes, and blizzards are all extreme weather that can make it dangerous and even impossible for people to stay in and protect their homes.
While it's true that you can't change the weather, you can take steps to safeguard your house and loved ones from the effects of any storm or severe weather. By taking preventative measures now and ensuring you prepare before the calamity hits, you might be able to save a lot of money due to repairs in the long run.