Wall-board, sheet-rock, custard and buster boards, gypsum panels, and boards are some popular terms you can associate drywalls with. Just like it has a wide range of alternative names, it also offers various benefits for civil construction infrastructures. From a new project establishment and renovation to a simple upgrade, drywall can address different structural concerns, making it an ideal and essential material for every construction project you're starting.   
Here, you'll discover more of drywall's importance that will make you consider including the valuable material in some of your architectural plans. Additionally, the article will share a brief but helpful guide to the drywalls' dimensions, aiding you in picking the right one according to your structure's needs.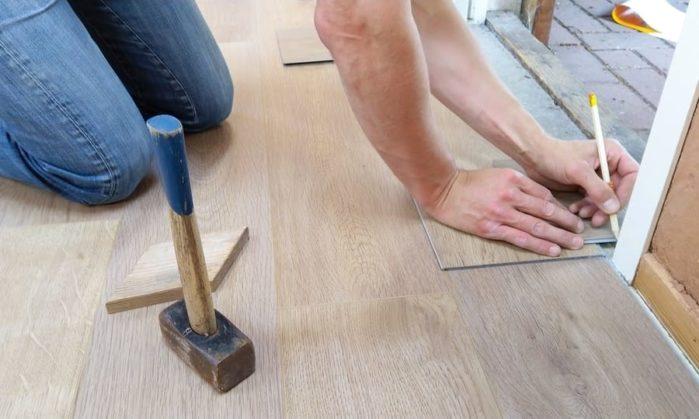 ---
Five reasons to get drywalls as your construction material
1. Easy to install
Relatively comparing drywall components to ordinary plasters, the former is much quicker and easier to install mainly because of its lightweight size, allowing common people to carry and hang it with only minimal difficulty experienced. With little installation effort required, you can save significant energy costs. 
2. Remarkable strength
Drywall is famous for its impressive durability, which can firmly support and bolster your establishment's walls making every corner long-lasting. This construction object contains powerful elements like Calcium Sulfate plus water (CaSo4+H2O) that turns drywall into the most potent weapon against fire and water. 
These robust weather-resistant characteristics make the material ideal to install indoors and outdoors. Moreover, in case of a fire breakout, you can expect fewer damages in drywall-built spaces. 
3. Cost-efficient substitute
As stated, the drywall materials are effortless and lightweight to install, lowering your expenses during application procedures. A single coat is enough to finish the drywall and make it aesthetically pleasing, unlike plaster elements which demand multiple coats. 
4. Flexible application
What's more amusing about drywalls is their fascinating flexibility powers catering best to either temporary or permanent applications. For instance, drywall component installation in your building's walls and ceilings brings eternal strength to your rooms. Meanwhile, installing gypsum panels or boards within partition walls showcases a temporary purpose in the given space. 
5. Customizable building material
Drywalls are easy-to-modify materials that permit you to meet specific location needs without hassle. Contractors, designers, and other construction professionals can instantly foretell the sizing and personalization features that your project calls for, granting precise and accurate measurements. 
Drywall's standard thickness variation
Presented below are different drywall thicknesses that you can pick based on the wall and ceiling requirements of certain establishment areas:  
1/4-inch (6.35 mm):

The 1/4-inch thickness option is the most economical choice for curved walls and new plaster-based surfaces. Weighing only 38 pounds, it's perfect for walls and ceiling spaces that need thin and light drywall material.

 
3/8-inch (9.52 mm):

The 3/8-inch thickness choice is primarily ideal for every renovation or restructuring project. These effortless-to-carry, install and hang drywall boards are the perfect solution for patching or fixing run-down plasters.

 

1/2-inch (12.7 mm):

The half-inch drywall panels are often suitable for wall and ceiling interior design. It's also available in a wide array of panel lengths that match every interior style preference.

 

5/8-inch (15.9 mm):

Lastly, the 5/8-inch standard thickness variation is the thickest and heaviest drywall sheet in the market. It's the best installation choice for commercial establishments, making the vicinity fire-safe, specifically with a

recessed fire-rated access panel

installed. 

 
Drywall's standard length and width sizes
4-Foot/8-Foot:

The 4-Foot/8-Foot drywall length and width size are the most common option available in the market. It's the best fitting for vertical and horizontal installation, although the delivery can be challenging as it's enormous to transfer.

 

4-Foot/12-Foot:

If your establishment has tall or long walls, the 4-Foot/12-Foot length and width sizes will suit the space best. Constructing this drywall panel size on horizontal and perpendicular surfaces allows your structure to achieve a higher ceiling design. Due to the material's lengthy nature, you'll need some assistance during installation.

 

2-Foot/2-Foot:

The 2-Foot/2-Foot length and width sizes are perfect for remodeling and fixture jobs on damaged wallboards. These specific drywall board dimensions are only often accessible from local hardware stores, available in cut-down pieces.

 
Drywall's lasting value in every civil construction project
Drywall boards are undoubtedly an advantageous establishment material that you should consider incorporating into every ongoing construction project you have or are embarking on. It's cost-effective, lightweight, easy to install, durable, and even serves architecturally pleasing features. All these notable characteristics packed in one structure object will be hard to find in other materials, making drywall an indispensable tool for establishing a lifelong infrastructure.