Ensuring the Proper Maintenance of a Home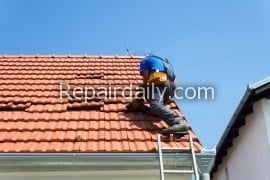 Perform regular inspections of the home inside and outside for potential problems such as moisture, cracking, or warping.
Utilize a durable aerial work platform to safely inspect high areas like roofs and chimneys.
Check the HVAC system annually with a qualified technician to ensure efficiency and safety.
Landscaping maintenance should include pruning, weeding, and mulching for aesthetic appeal and safety.
Inspect gutters, siding, and roofing materials for signs of damage or wear.
Owning a home can be a rewarding experience, but it also requires regular maintenance to stay in good condition. From keeping up with routine chores to performing seasonal projects, proper home care is essential for its functionality and value. This blog post will discuss the basics of ensuring your home is well-maintained.
---
Perform Regular Inspections to Check for Potential Problems
Regular house inspections are essential to maintain the safety and integrity of the structure. Even minor issues can become major problems if left unchecked, causing damage to the structure and its inhabitants. Regular inspections allow homeowners to identify potential problems before they become larger, more expensive issues.
Inside and Outside the House
Inspection should be completed both inside and outside the home. Check for signs of moisture or water damage in areas such as bathrooms, kitchens, and basements. Check walls and floors for any cracking or warping, which could indicate structural issues. Look around windows and doors to ensure they are properly sealed and caulked against air leakage.
Roof, Foundations, and Gutters
Exterior inspections should focus on the roof, checking for any missing or damaged shingles which could allow water to enter the house. Inspect the foundation for any cracks or signs of movement that may need attention. Check gutters and downspouts to ensure they are cleared of debris and functional. Pay special attention to areas around outdoor fixtures such as decks and patios, checking for any signs of cracking or sinking that could indicate an issue with the underlying foundation.
Use Proper Equipment
You should consider using a durable aerial work platform to reach high areas in the home. In this instance, you should look for a Genie AWP-30S since it is versatile and easy to operate. This will allow you to safely inspect areas such as high roofs, gutters, and chimneys while providing a stable platform to work from.
Check the HVAC System Annually
The importance of regularly checking your HVAC system cannot be overstated. Annual inspections are essential in ensuring the system runs at peak efficiency and safety. A yearly inspection help to reduce energy costs. It can also help prevent costly repairs or replacements by catching potential issues before they become more serious.
Qualified Technician
During the inspection, a qualified technician will check the coolant levels, electrical connections, and components, clean the filters, and test all safety controls. They will also look for any signs of damage or wear that may be causing problems. These preventative measures can help ensure your HVAC system operates efficiently and safely for years.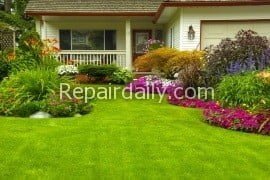 Keep up with Landscaping Maintenance
Landscape maintenance is an integral and essential part of home ownership. Regular maintenance not only enhances the aesthetic appeal of a property, but it can also add significant value to a home. A well-maintained landscape looks beautiful and can be the envy of neighbors while at the same time requiring less water, fertilizers, and pesticides.
Regular Care
Maintaining a landscape requires regular care to ensure that plants, trees, and shrubs stay healthy. This includes pruning, weeding, and mulching. Pruning is necessary to maintain the shape of trees and shrubs and remove any broken branches or diseased foliage. Weeding helps keep unwanted plants at bay, while mulching allows for better water retention and keeps soil temperatures more consistent. Regular fertilization is also essential to help plants have the proper nutrients they need to thrive.
Safety of the Home
A well-maintained landscape can also improve the safety of a home. This includes trimming trees near powerlines, eliminating hiding spots for pests, removing hazardous plant material, and keeping pathways free of obstacles. Regularly inspecting the landscape for any potential hazards or safety concerns can help prevent costly repairs or dangerous accidents in the future.
Regularly Inspect Gutters, Siding, and Roofing Materials
It's important to regularly inspect your home or business's gutters, siding, and roofing materials. Pay particular attention to any areas of damage or wear and tear to keep these elements properly maintained and able to withstand the weather.
Signs of Damage
Gutters should be inspected for signs of rust or clogs; if either is present, the gutter should be repaired or replaced as soon as possible. Siding and roofing materials should also be inspected for damage or deterioration, such as cracked paint, missing shingles, warping, or mold. If any of these issues are present, they should be addressed promptly to prevent further deterioration.
Maintaining your home not only ensures that it remains in good condition and looks great but can also help to increase its value. Taking the time to regularly inspect both inside and outside of the house, use the proper equipment when necessary, check the HVAC system annually with a qualified technician, keep up with landscaping maintenance tasks such as pruning and mulching, and inspecting gutters siding, and roofing materials are all essential steps for keeping your home well maintained. By taking these precautions, you will be able to ensure that your property is safe while at the same time increasing its worth.
FACEBOOK
TWITTER
INSTAGRAM
LINKEDIN

I'm so excited to tackle all my home improvement projects! From plumbing to DIY and cleaning - I'm ready to get down to work! #homerepair #homecleaning #plumbing #diy
---
---
---