Buying a home is one of the most significant financial decisions you'll ever make, so it's crucial to find a mortgage deal that best suits your needs. A bad mortgage deal could leave you struggling to make your repayments or even facing repossession.
With so many deals on the market, it can be challenging to know where to start. There are many factors to consider, such as the interest rate, terms, and conditions, fees, and charges.
Here are six key factors to look for when considering a mortgage deal:
---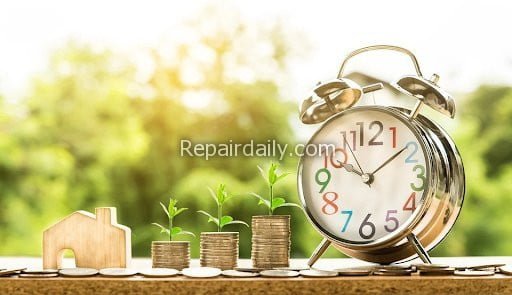 1. Interest Rate
The interest rate is the most critical factor when comparing mortgage deals. It's the amount you'll be charged for borrowing money and will significantly impact your monthly repayments. 
When considering a property mortgage loan, you should consider the interest rate in terms of both the initial rate (the rate you'll pay for the first few years of your mortgage) and the standard variable rate (SVR).
The initial rate is often lower than the SVR but will usually revert to it after a set period of time. It's important to consider how much the interest rate will increase when it reverts, as this could make your monthly repayments unaffordable.
Depending on the type of mortgage you're looking for, there are a few different interest rates to consider:
With a fixed-rate mortgage, the interest rate is set for a certain period of time (usually 2-5 years), so your monthly repayments will stay the same even if interest rates rise. Knowing how much you need to budget each month can give you peace of mind.
With a variable mortgage, the interest rate can go up or down depending on the base rate set by the central bank. This means your monthly repayments could increase or decrease, so it's essential to budget for this.
A tracked mortgage follows the central bank's base rate, so your interest rate and monthly repayments will also increase if it goes up.
2. Terms and Conditions
The terms and conditions of a mortgage deal are essential to consider as they'll set out what you can and can't do with your mortgage. For example, some deals may have restrictions on overpaying or underpaying, while others may charge fees for making changes to your mortgage.
It's essential to read the terms and conditions carefully so that you understand what you agree to. If you're not sure about anything, ask the lender or speak to a mortgage advisor.
Lenders will also have their criteria, which you'll need to meet in order to be accepted for a mortgage. This can include things like your income, employment status, and credit history.
3. Fees and Charges
All mortgage deals come with fees and charges, such as arrangement, valuation, and application fees. It's important to consider these when comparing deals, as they can add a significant amount to the overall cost of your mortgage.
Some lenders will offer deals with low or no fees, so it's worth looking out for these. However, you should always compare the total cost of the mortgage (including fees and charges) rather than just the interest rate when deciding which deal is right for you.
In some cases, a lender may charge an early repayment fee if you want to repay your mortgage early or make overpayments. This is something to bear in mind when finding a mortgage.
4. Flexibility
When talking about mortgages, flexibility is used to refer to features that allow you to make changes to your mortgage, such as overpaying, underpaying, or taking a payment holiday.
Some deals will be more flexible than others, so it's worth considering this if you think you may need to make any changes to your mortgage in the future.
Flexibility comes in terms of how much you can borrow, how often you can make overpayments, the ability to port your mortgage, and more. You must consider what would work best for your individual circumstances.
It is worth considering a more flexible mortgage deal even if you don't think you'll need to make any changes, as it could give you peace of mind knowing that you have the option to do so if your circumstances change in the future.
5. Portability
Picture a situation where you need to move house but don't want to sell your current property. What do you do with your current mortgage? This is where mortgage portability comes in.
Portability allows you to transfer your current mortgage deal to your new property, so you don't have to go through the process of finding a new deal. This can be helpful if you think you may move house within the term of your mortgage.
Portability allows you to transfer your mortgage deal to a new lender if you find a better deal elsewhere. It can help you cut costs by allowing you to switch to a new deal without incurring any fees.
6. Sale Clauses
When you are shopping for a mortgage, you should also be aware of sale clauses. Some lenders will allow you to lock in your interest rate for a certain period of time. This can be a great way to save money if interest rates rise in the future.
You should also be aware of any prepayment penalties that may apply if you sell your home before the end of the loan term. These penalties can add a significant amount of money to the total cost of your loan.
It is important to compare mortgage deals carefully before deciding which is the best for you. You should look at the interest rate, the fees, the terms, the perks and rewards, and the sale clauses before you choose one that offers the best deal for you.
When looking for a mortgage, it is essential to compare the interest rate, fees, terms, perks and rewards, and sale clauses before deciding on the best deal for you. Making the wrong choice could cost you a lot of money in the long run, so it's essential to research and ensure you are getting the best deal possible.