Generating quality roofing leads is a major issue for many roofing professionals, even well-established roofing business owners.
In the U.S. alone, over 5 million new roofs are installed each year, so you may expect lead capturing to be a smooth ride. Only, it isn't. The competition is intense, as many roofing contractors hustle for jobs.
The only way to stay ahead of this competition is by having a roofing lead generation system that works. If you can get that right, your possibilities for growth are endless.
---
Regardless of how busy you are handling day-to-day business operations, getting more leads is always necessary. Moreover, more leads mean more possibilities of getting new clients.
This article discusses the strategies your business can execute to capture more roofing leads, as well as how platforms like Roofr's roofing software can help you.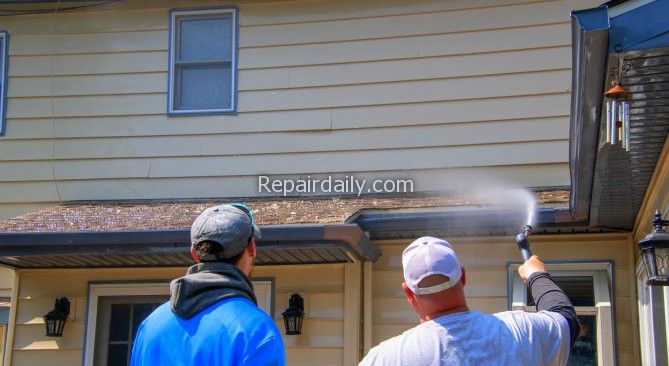 Why you need leads for your roofing business
Roofing leads generation increases the number of people interested in your product or service. These leads are essential if you want to boost your income as a roofer.
It's also undoubtedly a unique and effective way to reach out to homeowners needing your service. You get to deal directly with the consumer of your service. If you can convince them to buy your product, that's an addition to your list of clients.
How to capture more leads for your roofing business
Now that you understand why you need more leads, here are a few ways to capture more leads for your roofing business.
1. Referrals from regular customers
Referrals from previous or regular customers are an effective way to get roofing sales leads. The amazing thing about referrals is that they cost you little to no money.
Client referrals are also the cheapest method of getting quality roofing leads compared to other marketing campaigns. According to Forbes, 60% of marketers say their referral program generates a high volume of leads.
Leads captured from referrals tend to buy your product easily, as it tends to come from either a friend or first-hand user recommending a service. A recent survey even found that 36% of roofing leads come from referrals.
So you'll need to take referrals seriously if you want to capture more roofing leads for your business.
Here are some ideas on how to get customers to refer you to others:
Deliver quality jobs – Customers are always happy and ready to recommend your product if they enjoy your service. You can't expect to get a referral from a customer who's not satisfied with your delivery. If you plan to get more leads through referrals, make sure your customers are satisfied with your service.
Build quality relationships with customers – If you maintain a quality relationship with your customers, they will always be willing to refer you to other contractors. How can you achieve this? Keep them updated about their project, welcome their questions, deliver beyond expectations, and show appreciation.
2. Local map SEO
Optimizing your company for local maps is another great way to get roofing leads, especially from people who stay around the city your company is located in.
Many people think SEO doesn't work anymore and may not be worth the stress. But this assumption is wrong! If your roofing company is not yet showing on Google's local map, you are probably losing a lot of leads.
If your company is listed on Google's local maps and is optimized for search engines, your roofing company is likely to show up when people search for keywords like "roofers near me", "roof repairs in (your city)", and other related search terms.
All you need to do is register your roofing company with Google My Business to appear on Google searches. To establish trust and convince prospective clients that your company is up to the task, get your customers to give you reviews on Google.
3. Embrace modern advertising practices
While local map SEO and referrals are great ways to get new roofing leads, it's important to embrace modern advertising practices. Some examples of these modern advertising practices include social media advertising, pay-per-click (PPC) advertising, and so on.
Email marketing involves building an email list or buying a mailing list of people who might be interested in your product. The idea is to educate them about your product, as well as give them updates about promotions and discounts to get them to consider your service. It also has a high ROI, $38 return on investment is generated for every $1 invested in email marketing.
Google's pay-per-click advertising model is another popular way to capture more roofing leads for your business. Instead of ranking organically on google, your company automatically shows up when potential clients search some set keywords. With this advertising method, you only pay Google when someone clicks your ads or places a call through to your company.
4. Retarget your website visitors
Have you ever visited a website only to get back to Facebook to see an advert from that same site as you go through your feed? That is how retargeting works!
It's a way to reach out to potential customers who visit your website without making a purchase. It's also a way to remind your leads about your services and convince them to make a return purchase.
Client retargeting is very effective and ideal for capturing more leads for your roofing business. According to sources, the CTR of retargeted ads is 10 times more effective than typical display ads.
Conclusion
Increasing your roofing leads generation won't happen by itself. Discover the best strategy for your business to ensure you're not focusing your time and energy in the wrong direction.
The best way to achieve this is with the Roofr software. With Roofr, you can deliver quick and quality projects to your customers, who will in turn introduce you to their colleagues. The new instant estimator feature enables you to create estimates in seconds–not minutes! Capture more roofing leads, turn them into customers, and make more sales.