Most homeowners find HVAC terms confusing. Some may seem interchangeable, so it can be difficult to know precisely what terminology like "HVAC" and "AC" really means. Although HVAC and AC are almost similar, these terms aren't synonymous.
Unless you're an air conditioning specialist proficient in AC lingo and HVAC components, understanding what aspects set them apart may confuse you. However, as a homeowner, knowing the basics of air conditioning is beneficial, considering that it's one of the most complex home appliances you can own.
To aid you in understanding the 2 seemingly interchangeable terms, we will discuss the definitive difference between them. Our discussion will also cover common types of air conditioners, selecting an air conditioning system, and the maintenance requirements of heating and cooling systems.
---
Definition of HVAC
HVAC means "heating, ventilation, and air conditioning." It's the combination of your home or office components that move air between indoor and outdoor areas, like central air conditioners, furnaces, and ducts.
Your HVAC system will help maintain indoor air quality and humidity to ensure optimal comfort levels for building occupants. HVAC systems also keep you comfortable in the winter and feeling cool and fresh in the summer.
What Is an AC System?
On the other hand, an air conditioning system cools down the interior temperature by removing heat and moisture.
Simply put, the system designed to cool indoor air is the AC unit. In contrast, the system designed to heat the air and push moisture out through the vents is the HVAC unit.
Types of air conditioners
Air conditioning systems will run independently. They don't involve your furnace or ducts. AC systems come in 2 types:
Window unit: Window unit air conditioning systems, also known as room air conditioners, are common types of AC units. AC manufacturers sell them in different sizes, designed to cool a single or large room. However, although window air conditioners provide some relief from the scorching heat, it's not the most cost-effective option and can even be unsightly.
Ductless or split systems. These air conditioner types are ideally installed in areas with limited ductwork for installing an HVAC system. Ductless or split systems hold part of the air conditioner inside to disperse the cold air. The other part is located outside to generate cooler air. They may not be as efficient as an entire HVAC system, but they can be a better alternative to window air conditioners.
How to Choose Your Air Conditioning System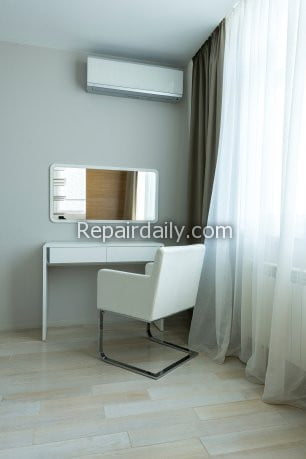 Buying your air conditioning system is not an everyday affair. Therefore, knowing which air conditioning system is right for your home is imperative. Different homes have different needs. For example, a 4,000-square-foot home may require more units than a 600-square-foot apartment. To make an informed decision, conduct research first and hire a licensed air conditioning technician.
So, having a trustworthy technician with experience in installing AC units and performing air conditioner repair in Mississauga is essential to get excellent guidance throughout the selection and installation process.
Your selected air conditioning system should also effectively filter and circulate the air inside and avoid seeing a spike in your utility bills. For this, having a professional technician beside you is helpful.
Is an HVAC System Better than AC System?
There are a few reasons why having HVAC in Winnipeg is the right decision, especially when looking for a more complete option than an air conditioner. With an HVAC system, you only need to set it to automatic and leave it alone with your desired temperature.
As long as you oversee proper HVAC maintenance, your HVAC system will operate optimally to maintain your desired comfort level. It can also help minimize the chances of mould, mildew, and other allergens forming.
Maintenance Needs of Your Equipment
Whether you're planning to have an AC or HVAC system or both at home, you must remember that your equipment will require routine preventive maintenance to keep them running reliably and efficiently. The components should be inspected, cleaned, and repaired when necessary, preferably by a skilled technician, on a twice-yearly basis.
FACEBOOK
TWITTER
INSTAGRAM
LINKEDIN

I'm so excited to tackle all my home improvement projects! From plumbing to DIY and cleaning - I'm ready to get down to work! #homerepair #homecleaning #plumbing #diy
---
---
---