As a homeowner in London and Essex, you may want to have more space in your home to make it more liveable. The size of your family may have grown since you moved in and now you have to look at different options to get more from your home, without having to move to another house. Fortunately, converting your loft into a comfortable and functional space is one of the best options to make your home more liveable and gain valuable extra space.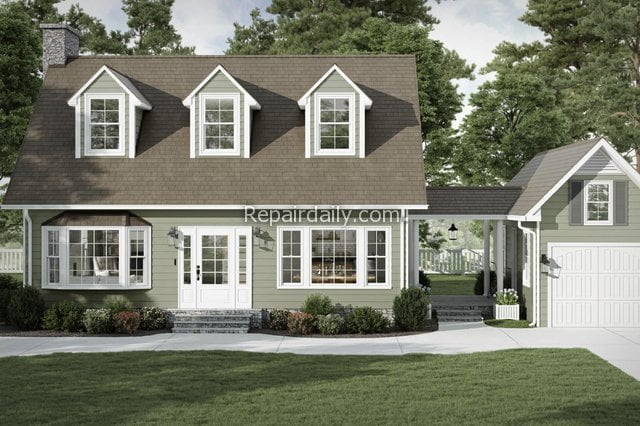 What is a loft extension?
When we talk about loft or attic conversion, we refer to the process of turning the upper space in a room or a building into a useful space. If your building is tall enough and there is a big enough area in the loft, you could engage the help of a professional loft extension architect to transform that space into an office, bedroom, children's playroom, storage space, gym or any other room.
Why should you consider a loft extension?
While there are other options that you could look into when you want to gain more space or get a more functional home, a loft extension is one of the best options. Here are some of the benefits of converting your attic into a usable living space:
 

It is a cheaper option

: if you compare moving to a new house that fits your or your family's needs and converting your attic into a usable space, the latter is far cheaper. You won't have to incur the cost of the move

 

It improves the value of your home:

doing a loft extension can make your home more attractive to potential buyers because provides a more functional and bigger space. Also, you can get a better price for your property when you have turned the attic into a usable space.

 

It makes your home more functional

:  with the rise of remote working and hybrid working systems, people who never thought of home offices have started setting them up. A loft extension can allow you to set up a working space, a gym or other vital facilities making the house more useful.

 

It allows you to personalise your home

: if you bought a pre-built home, you may not have had any say on some of the things in it. A loft extension offers you a chance to incorporate your style and preference in finishes and other things.
Why should you hire loft extension architects?
If you are considering carrying a loft extension for your property, it would be advisable to use the services of reputable architects in your area such as Humphreysandsons. Below are some of the advantages of having professional architects execute your attic conversion project:
It saves money
Like many other construction projects, building a loft extension can be a costly affair. These costs come from materials, labour costs and even temporary relocation expenses as the work is going on, among other things. When you hire the best professionals, they ensure you get the best quality materials, use qualified contractors and comply with all the relevant regulations to avoid fines and or being forced to restore the building to its previous state. All of this help to save you money.
Loft extension architects offer the needed expertise
You may not have the necessary expertise to design and plan an attic conversion project, but qualified architects have the skills and experience in handling such projects. They have what it takes to design a project that meets your needs and complies with local laws and regulations.
Architects help to handle the planning process
While not all loft extension projects need planning permission, some do. When you are working with an architect on your project, they can advise you and help to handle the planning process which can be daunting. They will also help to ensure you abide by all the relevant regulations and laws.
A loft extension architect can handle the project management
As with any project, a loft extension can be a complex undertaking involving the procurement of materials, hiring contractors and overseeing the supervision of the entire project. When you hire the best loft architects, they will handle all of this and make sure you complete the project on time and within the allocated budget.
It gives you value for your investment
One of the benefits of carrying out loft extension is that it increases the value of your property, but this will only be the case if you get the design and execution right. When you have the right professionals overseeing your project, you get the best quality finish which tremendously increases the value of your property.
What might you need to know about planning permission for a loft extension?
Planning permission involves making a formal application to the local authority to make changes to a property. With loft extensions, planning permission is not always necessary, but you may require it in certain cases.
Here is what you need to know about planning permission concerning loft extensions:
 

Permitted development

: You can perform an attic conversion under permitted development rights, implying you can do it without the need for planning permission. Nevertheless, there are limitations to the height and the size of the extensions that you can carry out with no permission. It is also crucial to consult your local authority because there can be restrictions on permitted rights for certain properties or in some areas.

 

Neighbour's concerns

: If your neighbours have any objections to your intended loft extension project, you could have delays or even be denied permission to carry out the extension building work. Therefore, you should inform your neighbours in good time about your project before starting work and address any issues they may have.

 

Conservation Areas:

Given that London and Essex have many conversation

areas (protected areas by law due to their special historic and architectural interests), you need to consider restrictions that may apply to your property if it is located in one. For these areas, planning permission is needed and the local authority will dictate the design and the materials that you can use.

 

Building regulations:

While planning permission may not be necessary for some instances, your loft extension project will still need to comply with the relevant building regulations. The regulations cover such things as the property's stability, safety, ventilation and insulation, among others.
Conclusion
Carrying out an attic conversion is a cost-effective way to get more out of your property by creating more usable space or making it more functional. When carrying out such a project in London and Essex or anywhere else, it is advisable to hire a professional architect that specialises in such projects to help you save money and time, and help you with planning permission among other things.
FACEBOOK
TWITTER
INSTAGRAM
LINKEDIN
---

I'm so excited to tackle all my home improvement projects! From plumbing to DIY and cleaning - I'm ready to get down to work! #homerepair #homecleaning #plumbing #diy #fixerupper #realestate #renovation #interiordesign #farmhouse #diy #homedecor #hgtv #home #farmhousedecor #modernfarmhouse #farmhousestyle #fixerupperstyle #fixandflip #homerenovation #realestateinvesting #beforeandafter #homesweethome #remodel #realestateinvestor #interior #realtor #joannagaines #flippinghouses #countryliving #design #homedesign #farmhouseinspired #investmentproperty #bhghome #renovationproject #farmhousekitchen #homeimprovement #farmhouseliving #cottagestyle #decor #realestateagent #magnoliahome #homeinspo #magnoliamarket #kitchendesign #dreamhome #shiplap #construction #houseflipping #investor #farmhousedesign #architecture #farmhousechic #homereno #rusticdecor #reno #kitchenremodel #webuyhouses #magnoliatable #rentalproperty #fixerupperinspired #newhome #interiors #homeremodel
---