When a homeowner discovers asbestos, it can be scary and confusing. Feelings of distress or fear are natural, but the best thing to do is educate yourself on asbestos and how it can affect your health.
Often, it's when materials are damaged that asbestos fibers become airborne. It may occur during home maintenance or remodeling.
Call an Asbestos Inspector
If you discover asbestos while preparing for a renovation, remodeling, repair, or demolition project, it is essential to call an asbestos inspector. Hazardous materials like asbestos can lead to serious health issues like asbestosis and mesothelioma.
Typically, asbestos products are hidden in walls, ceilings, and floor tiles. Decades-old paint popcorn and acoustic ceiling tiles are known hideouts for asbestos, but there may also be other materials in your home that contain it.
When a discovery of asbestos occurs, call an asbestos inspector to inspect and test the area. They'll advise you on what to do next and if any asbestos-containing materials need to be removed or repaired.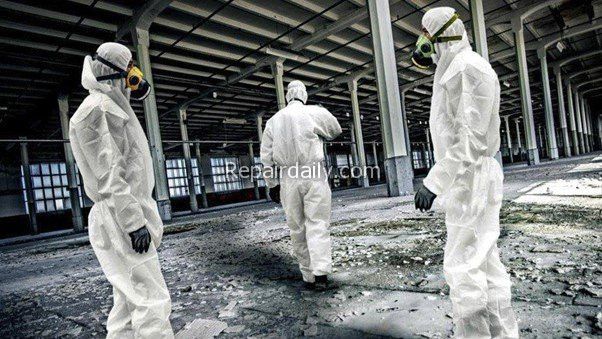 In addition, they will help ensure your family and home are safe by completing the necessary tasks and taking all steps required by law. Having a licensed and insured professional perform, asbestos removal is always best. They should be trained in the proper handling and disposal of asbestos.
Do Not Disturb
When you discover asbestos, it is essential not to disturb the material. Disturbing the materials may cause them to release fibers that you or others can inhale.
It can lead to health problems, including lung cancer. It is best to call a professional asbestos contractor when you discover this substance in your home.
A trained and accredited asbestos professional can take samples safely and send them to a lab for analysis, telling you if your home has asbestos.
If you decide to remove or repair the material, hire a professional demolition company licensed by the state. Ask to see references and a list of recent projects. Federal and state regulations govern how you should handle asbestos. 
Contact an Asbestos Contractor
If asbestos has been discovered on a job site, you must stop work immediately and get a qualified abatement contractor to remove it. It will also help to minimize any risks posed to other workers or visitors to the site.
The law requires that anyone working in or around structures that could contain asbestos must be trained in asbestos awareness and complete a certified asbestos survey to identify any materials potentially containing asbestos. It includes all contractors, supervisors and workers who may be onsite during the asbestos survey.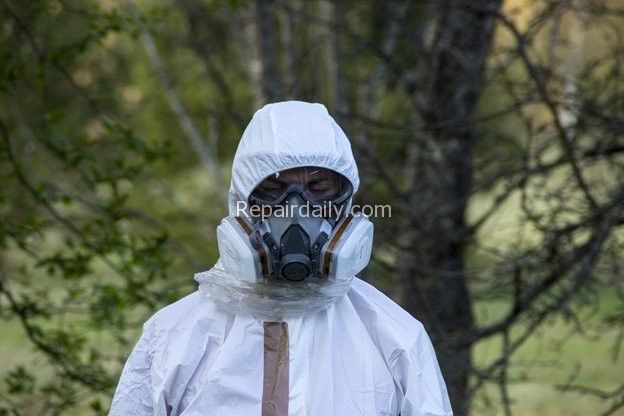 Many building products can have asbestos, including cement roof shingles, exterior sidings, floor tiles and laboratory desktops. Older insulated pipes and furnace insulation can also have asbestos in them. Sanding, drilling or scraping them can release asbestos fibers into the air.
Take Samples
When a discovery of asbestos occurs, it is important to take samples to be tested. It can help you know whether it is safe to enter the area.
You should always consult a professional, as they can advise you on the risk level and whether it is necessary to remove the asbestos. It is especially true if you plan to remodel or demolish your home.
Asbestos can cause serious health problems if exposed over long periods, including lung cancer and mesothelioma. It can also lead to a condition called asbestosis.
Several federal and state regulations dictate how to handle asbestos in homes, schools and other buildings. These laws are put in place to protect people from unnecessary exposure.
FACEBOOK
TWITTER
INSTAGRAM
LINKEDIN
---

I'm so excited to tackle all my home improvement projects! From plumbing to DIY and cleaning - I'm ready to get down to work! #homerepair #homecleaning #plumbing #diy #fixerupper #realestate #renovation #interiordesign #farmhouse #diy #homedecor #hgtv #home #farmhousedecor #modernfarmhouse #farmhousestyle #fixerupperstyle #fixandflip #homerenovation #realestateinvesting #beforeandafter #homesweethome #remodel #realestateinvestor #interior #realtor #joannagaines #flippinghouses #countryliving #design #homedesign #farmhouseinspired #investmentproperty #bhghome #renovationproject #farmhousekitchen #homeimprovement #farmhouseliving #cottagestyle #decor #realestateagent #magnoliahome #homeinspo #magnoliamarket #kitchendesign #dreamhome #shiplap #construction #houseflipping #investor #farmhousedesign #architecture #farmhousechic #homereno #rusticdecor #reno #kitchenremodel #webuyhouses #magnoliatable #rentalproperty #fixerupperinspired #newhome #interiors #homeremodel
---