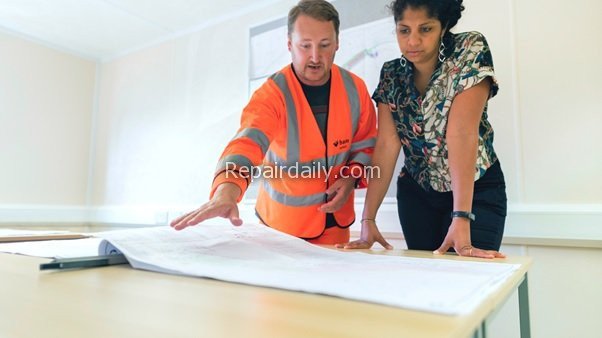 Are you planning to renovate your office? If yes, then make sure you plan each and everything properly and before time. Renovation and construction require a lot of time, energy and money. Without proper planning, all of your efforts and money might go in vain. Commercial construction service is the perfect option for businesses that need to renovate or build a new structure. The very first and most important thing that you should do is to hire a reliable commercial contractor.
You can find a number of commercial contractors through references or over the internet but finding the one that is professional and reliable is a challenging task. Here are eight questions that you must ask the commercial contractor before you make any hiring decision.
---
What are your previous projects?
When hiring a commercial contractor, do ask him about his previous projects. It will be great if the contractor takes you to the sites and places where he has worked before. Also, try to communicate with the people who have worked with this contractor before, so you can find out whether the contractor is reliable and skilled or not.
Do you have a license?
If the contractor with whom you are willing to work is licensed, then you would be able to hand over the project to this individual with that much-needed peace of mind. In many countries, having a license is the basic requirement. So, do inquire about the license and also make sure that it isn't expired.
Who is going to lead the project?
Whether you are interviewing a particular person or an agency, it is important for you to know who is actually going to lead your project. Ask the contractor who is going to supervise your place. Try to gather as much information about the supervisor as you can. Contact him immediately so that he can hear the conversation and answer your queries and concerns if he is not present over there at the moment.
How long will you take to complete this project?
You must ask the contractor how long the renovation will take. Try to discuss and find out all the possibilities that can help wind up this task as soon as possible, as your office renovation will affect your productivity.
What will be the total cost?
The cost of the renovation is something really very important. You must ask the contractor how much he is going to charge. Try to find out the actual cost by contacting various contractors and then compare.
Are you insured?
It is okay to ask the contractor whether he carries insurance or not. If the contractor you hire for renovation isn't insured, then you will be held responsible if, God forbid, any damage or injury occurs during the process.
What will be the payment mode, and when it's going to be due?
Next, you must discuss the mode of payment as well as when the payment is going to be due. People often end up spoiling their relations with each other because they don't discuss this topic before.
What is your experience in this field?
Last but not least, you must consider the number of years your contractor has been working in this industry—the more the experience, the better the quality.
By asking these questions, you will be able to help yourself find the best contractor for your office renovation. Not only this, hiring a contractor after proper inquiry will make the entire renovation process less tiring and exhausting physically as well as mentally.
FACEBOOK
TWITTER
INSTAGRAM
LINKEDIN

I'm so excited to tackle all my home improvement projects! From plumbing to DIY and cleaning - I'm ready to get down to work! #homerepair #homecleaning #plumbing #diy
---
---
---