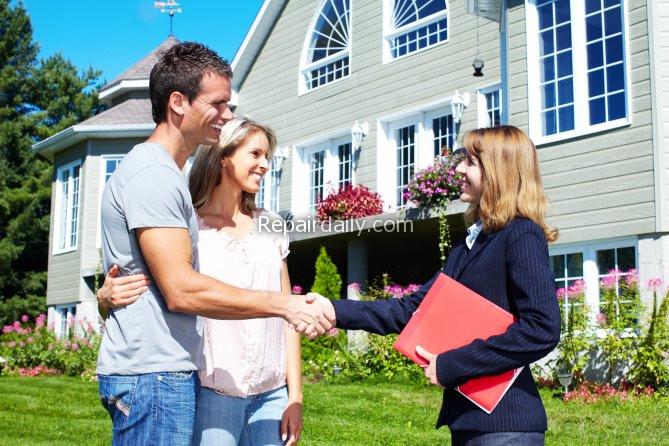 Working with real estate agents can help you get maximum value for your property. Associating with a qualified real estate agent also streamlines the selling or buying process, making it easier. 
If you are looking to buy or sell your property, you should ensure that you go for the best option. There are two general types of real estate agents that you can work with depending on whether you are buying or selling: sellers' agents and selling agents. Knowing a few potential buyers or sellers in your locality does not guarantee automatic success. 
---
You should make several considerations – What are your immediate needs? What are your preferred rates? Should you go for traditional agents or work with online platforms? The list is endless.
This guide explains the benefits of working with a seller's real estate agent when selling your property and offers valuable tips for finding the right agent for your property.
Read on to learn more.
Who Are Real Estate Seller's Agents?
Before going on, providing an understanding of who real estate seller's agents are is vital. 
Simply put, real estate seller's agents are tasked with marketing properties on behalf of property owners. It is the agent's job to take sellers through the selling process in ways that enable the realization of maximum returns.
Based on your needs as a property owner, seller's agents can offer various services. Examples of these services are:
Researching and comparing property prices to yours.

Creating property listings for your scrutiny.

Hosting open houses and coordinating potential buyers.

Networking with other real estate professionals to create selling connections.

Photographing your property and sharing the resources with potential buyers.

Posting your property on MLS (multiple listing services) for marketing purposes.
It is also vital to note that seller's agents are different from selling agents. While seller's agents are tasked with marketing properties on behalf of owners, selling agents work with buyers to find them properties to invest in. 
Nevertheless, both seller's agents and selling agents operate in their clients' best interest for a commission fee.
How do Real Estate Seller's Agents Operate?
Real estate seller's agents often help clients price their properties based on ongoing market assessments. Seller's agents also assist in staging and marketing clients' properties to potential buyers. Finally, seller's agents negotiate with prospective buyers to ensure that their clients get maximum value for money within the least time possible.
For example, suppose you're a home buyer looking for homes in Austin. In that case, you can visit an MLS where sellers' properties are listed. You can then work with the seller's agent (the MLS owner) to negotiate the best price for the property. In the end, the owner gets value for money, the seller's agent receives their commission fee, and you become a property owner.
So, What Are the Benefits of Working With Real Estate Seller's Agents?
Now that you have a deeper understanding of seller's agents and their job descriptions, let's look at some benefits of working with these professionals as a property seller.
Local market knowledge: As a seller, you should set your property's price based on the prevailing market conditions. Real estate seller's agents have a wealth of local property knowledge, and working with them can make you aware of what buyers are looking for.

Experience: Most seller's agents have also been on the job long enough to understand how the market works. A professional seller's agent can help you know when to trust a buyer, whether you need to work with an appraiser, or the types of documentation that you need for a property sale. These agents' experience can help you maneuver different real estate market challenges.

Pricing strategy: The price you set determines whether you get to sell your property on time because the pricing strategy can make or break your sale process. Seller's agents can help you choose the nest price based on market conditions. An ideal price should be balanced, meaning that it's not too high or too low. 

Negotiating: A good seller's agent will always protect their client's best interests. These professionals can help work on your moving date, contingencies, and closing costs. Because the seller's agent can negotiate on your behalf, you can be protected from avoidable losses.

Paperwork: Another advantage is that a good seller's agent will handle your legal paperwork. Several legal considerations are associated with the sale of real estate properties, such as the Seller's Disclosure form, proof of identity, and property title deeds. All these can be properly handled by acquiring the services of a qualified real estate seller's agent.

Networking: Once you work with a seller's agent, you can access their network of professionals. As a result, you don't have to be concerned about looking for supplementary services like home appraisers and stagers. You can always work with the recommendations made by the agent, which saves you time and money.
Tips for Finding the Right Real Estate Seller's Agent for Your Property
If you are looking for a professional real estate seller's agent, you should consider the following suggestions:
Work with referrals from friends, colleagues, and family.

Look for credible MLS services online and ask whether they can market your property for you at a commission fee.

Always have a list of options to choose from.

Make sure that you read inline reviews to protect yourself from fraudulent agents.
Bottom Line
Working with a real estate seller's agent for your property can be beneficial. These professionals possess a wealth of knowledge that allows sellers to realize maximum value for their properties. 
There are six main benefits for property sellers: access to local market knowledge, the ability to work with seasoned real estate gurus, the ability to set balanced prices, and protection from avoidable losses.
Other benefits are that a good seller's agent will handle your legal paperwork and that you get to access their network of professionals. 
Therefore, seller's agents are valuable assets in tour search for buyers, meaning that you should seek the services of one near you. 
FACEBOOK
TWITTER
INSTAGRAM
LINKEDIN

I'm so excited to tackle all my home improvement projects! From plumbing to DIY and cleaning - I'm ready to get down to work! #homerepair #homecleaning #plumbing #diy
---
---
---