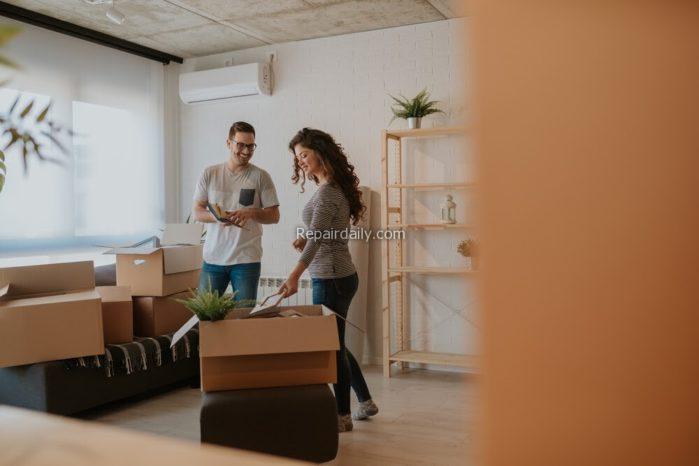 People often think that the only thing they need to worry about is packing and unpacking when moving to a new place. But the things you do before moving matter a lot in ensuring that nothing goes wrong in your new house.
So, it's essential to get associated with your house, know how it functions, and determine what project you need to prioritize. Lucky for you, this article is here to help.
---
A Checklist for Moving Into a New Home
Don't know what to do before moving into your new home? The checklist below should set your priorities straight.
Cleaning the House
No matter how clean your new house looks, the previous owner would have left some dirt behind. So cleaning the house before moving in should be a priority. There could be allergens anywhere, which could be a problem when you finally settle in.
A deep clean is a must, so don't forget these spots:
Floors– Mop hardwood floors, take the carpet to the cleaners, and bleach the tile to remove smells and allergens.
Walls and baseboards– Dust first, then wipe with a mild cleaner.
Cabinets– Freshen up the space by wiping the insides and laying new shelf paper.
Stove– Prevent smoky surprises by scrubbing the stovetop and oven.
Ceiling Fans– Get rid of the dust using damp rag.
Toilet seats– Replace them. But if you don't want to, disinfect them thoroughly.
Light fixtures– Scrub glass globes to remove grime.
Consider hiring a cleaning service if you are moving cross country and don't have the time to do it.
Change the Locks
There's no assurance that the previous owners have given you all the keys to your new house. So to prevent yourself from getting locked out, it would be best to change all of the external locks. Also, don't forget to update the security codes and passwords on your security system or garage.
Check Smoke Detectors
Check the smoke detectors to determine if they have old batteries or faulty wiring. Test them thoroughly and replace the batteries before you reinstall them. If your new house has carbon monoxide detectors, test them and check their manufacturing date. Consider replacing them if it has been more than five years.
Replace Air Filters
It's hard to tell how old the air filters on your HVAC system are, which can be problematic if you or someone in your family is allergic to animal hair or dust. So to ensure that everyone is safe, replace the filters and put the date on your calendar. That way, you know when to replace them again.
Locate the Circuit Breakers and Shut-off Valves
It's essential to familiarize yourself with these items. So if ever there is a tripped breaker or a plumbing leak, you can respond to them accordingly. So take the time and determine which breaker goes to what room and label them. It would be best to prepare a flashlight so you'll have an emergency light when there is a power outage.
Check for Leaks and Roof Repair
After knowing where the valves are, check the plumbing for any leaks. Next, check the roofs.
If there are problems with your roof, call a roofer immediately. So you can prevent water damage to your belongings.
Remove Popcorn Ceilings and Walls
If you are moving into a house built more than 15 years ago, the chances are that it has popcorn ceilings and walls in the bedroom or living room. It's easy to remove them, but it can be pretty messy. If you want to remove them, do it before you settle in.
Conclusion
While professional movers like VP Smart Removals will make moving easy, some things, like the ones above, can only be done by you. So, it's essential to do them properly to ensure that everything goes smoothly when the big day arrives.
FACEBOOK
TWITTER
INSTAGRAM
LINKEDIN

I'm so excited to tackle all my home improvement projects! From plumbing to DIY and cleaning - I'm ready to get down to work! #homerepair #homecleaning #plumbing #diy
---
---
---