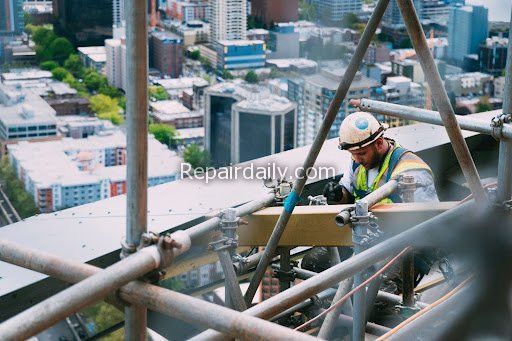 A construction manager's main job is to see the successful completion of a construction project. They are tasked with coordinating, planning, supervising, and budgeting for a project from the time it starts to the time it is completed. 
Even though the process might not be smooth, they are supposed to streamline operations. They might spend a lot of time coordinating and planning, but setbacks and issues will likely arise. They are, however, supposed to oversee and resolve anything that might arise.
---
That notwithstanding, most successful construction projects owners employ a construction manager even before the actual project starts. One of the main advantages they bring to a project is that they help the project owner save money.
Ways through which construction managers help you save money include;
Use of Technology
The past few years have seen advancements in technology change how businesses operate. If you look at your life, you are using different programs, applications, and devices to streamline your daily operations.
Similarly, the use of the latest technology by construction managers is helping them work efficiently and effectively. Construction management platforms such as Archdesk have brought new features that help managers implement cost-effective strategies during construction.
These platforms guide managers through the processes of planning, designing, managing, and constructing projects. They also help them foresee risks and suggest possible solutions early to avoid stalled projects. 
In the long run, the use of technology, especially construction management software, is vital in helping you save money. In addition, the chances of your project being successful are very high when managers employ the use of modern technology.
Advice Before, During, and After Construction
You should employ a construction manager as early as you can if you want to save money. It does not matter whether you are just starting or have already started, a project manager can provide the advice that you need for the success of your construction project.
For instance, project managers have experience in the industry and understand the best practices of the construction industry. They can give you insights and guidance that help you make informed decisions for your project.
These decisions are vital when it comes to your expenditure. If, for example, you are looking for an architect, a project manager can guide you on what to look for and the highest amount of money you should spend on one.
They can also help you with regulations and the building codes you are supposed to abide by for your project. In a situation where you do not follow these regulations or building codes, you might end up being fined a lot of money or even your project being discontinued.
Time Management
Have you ever heard of the saying that "time is money?" Well, time lost can never be recovered. Your construction project needs to go according to plan. You need to make sure that schedules are met.
However, this is not easy without a construction manager. Imagine a situation where you own a business and are constructing a new business office. You have even notified your current landlord about it and they expect you to move out within the expiry of the notice.
Unfortunately, your construction project is delayed due to reasons that could have been avoided if you had a construction manager. This means that your business cannot move to the new office in time as expected.
This might make you a holdover tenant. When this happens, you might be charged about 150% of the monthly rent in fees. This is a lot of money, and this loss can be avoided by enlisting the services of a construction manager.
Time tracking tools
As anyone who has run a construction business knows, timesheets can be a nightmare to keep track of. With so many different workers coming and going, it can be difficult to know who worked on what and when. This is where timesheet apps for construction can come in handy. By tracking the timesheets of your workers more effectively, you can save yourself a lot of time and hassle. There are a number of different timesheet apps available, so be sure to find one that fits your needs. With the help of a timesheet app, you can finally get your construction business organized and running smoothly. This will also save construction workers valuable time, money, and energy.
Market Expertise
Depending on your profession, you might lack any market expertise when it comes to construction. A construction project involves a lot of things, you will need to source and procure equipment, materials, and other items.
If you are not careful, you might end up paying a lot of money for these items. You might even cause delays with your project when you run out of money because of over-expenditure in the initial stages of the project.
Fortunately, construction managers can save you from this. They know the rates for almost all, if not all the materials and equipment that you need to use in your construction project. 
They can help you choose the right sustainable construction materials at the right cost. Their relationships and knowledge will be vital in helping you get value for your money.
In addition, they will help you set the right salaries for all the team members involved in the construction project. Here, they make sure that you do not overpay your staff but remain within the accepted minimum wage. This helps you save money.
Budget Oversight
Every construction project owner would want the entire project to fit into their budget. However, this is one of the most difficult things to achieve. You might plan, coordinate, and consult other people, but without a construction manager, it could be all in vain.
However, a construction manager has been in the construction business for a long time. They might have handled a project similar to yours during their career. This makes it easy for them to oversee your budget and optimize it while at the same time following the right project budget management tips.
They know the right places you need to cut costs, the solutions that would work for your project, and the right amount of money to pay for all services received. With their help, you are going to save money during your construction project. 
Always Present
A construction manager is your go-to person whenever you want an explanation about what is going on with your project. You might be held up with your career, meaning that you do not have enough time to visit your construction site.
Without a construction manager, you might spend a lot of money on unnecessary things in the project. You might even be misled by the team members working for you. Construction managers save you from this.
They are always present during the project and inspect every other team member for you. In addition, they advise on what to buy when something is needed. This helps you save money.
In conclusion, you cannot measure the value brought by construction managers. They act as the bridge between the construction project owner and the project itself. As discussed above, they handle a lot of tasks that help project owners save money.
FACEBOOK
TWITTER
INSTAGRAM
LINKEDIN

I'm so excited to tackle all my home improvement projects! From plumbing to DIY and cleaning - I'm ready to get down to work! #homerepair #homecleaning #plumbing #diy
---
---
---