Let's face it; relocation might be one of the most significant decisions of an individual's life. It can be exciting yet overwhelming for many.
That said, the concept of moving is not uncommon among Americans. It should be clear from the data released by the United States Postal Service on address change that the number of address change requests increased by 3.3% (10.2 million) from 2019 to 2021.
Do you know California is among the top states that saw net population loss in 2021? The primary reason is the higher cost of living, rising state tax, and wildfire threats. Have you also lived in California for some time but now plan to move out of state – perhaps to Nevada? According to a UNLV study, more and more people from California are relocating to Nevada, approximately 40,494 people. The major driving factors in the population surge in Nevada include lower housing and living costs, a growing job market, low taxes compared to other states, and breathtaking landscapes.
---
So, whatever your reason is to move out of state, know that relocation is no easy feat. Below are simple tips you can try for a smooth relocation: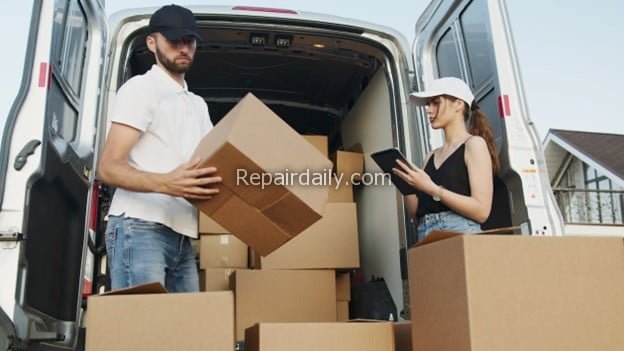 1. Figure Out Your Accommodation
One of the most important tasks to do when moving from California to Nevada is finding a place to stay.
Of course, you don't wish to spend most of your moving budget on hotel rooms. And even if you have a friend or family member that lends you a space till you find the right accommodation, it can be uncomfortable.
So, a better idea is to contact an experienced realtor who can help you find the best place that aligns with your needs. These experts have access to various listings and can give you valuable insights based on their expertise and knowledge. Moreover, they can help you with paperwork and legalities. Just share your budget and preference with them, and they'll help you find the perfect place to call your home.
2. Do Your Homework On The New State
It's worth noting that opportunities and laws vary from one state to another, and you need to understand these thoroughly before you make the big move. For instance, if you wish to make some remodels at your new place, these updates must be according to the code. And this code may be different for the state of Nevada. So, research the local rules and ordinances to avoid issues.
Likewise, remain updated on the different policies. What are the standard living costs? What's the current job market like? Are there any pet restrictions?
Weather is another crucial factor when it comes to relocating to a new place. The moving process is already arduous, and the last thing you want is to get your valuable possessions soaked in the rain or damaged due to the scorching heat. So, be sure to check the weather conditions before the move.
3. Don't Forget To Establish Your Budget
There are numerous expenses you need to take into consideration when moving locally. And these numbers can quickly shoot up when moving from one state to another. However, planning before the move-out process can go a long way.
So, devise a realistic budget and determine how much money you intend to spend on moving expenses. Some expenses may include rental deposits, monthly utility fees, mover's charges, groceries, home insurance, and new furniture costs. In addition, look out for potential tax deductions that you can take advantage of when moving out of California.
Furthermore, set aside some money in case of emergencies. How much money you should allot for unexpected expenses depends on various factors. For example, are you planning to rent a moving truck and manage transportation with your family or friends? Or are you planning to hire professional movers who can back the safety of your possessions by insurance? Budgeting can help mitigate the financial stress of this physically strenuous process.
4. Get Rid Of Clutter
So, you have researched your new state, established your budget, and even looked for a place to stay; what's next? Declutter.
Of course, you don't want to take unnecessary items with you to your new home. What's the point of starting fresh if you intend to keep unwanted items with you? And while you might think you will pack all your belongings, take them with you, and sort them out later on, that might not be a wise idea. Doing so could have many financial and logistical drawbacks.
Start decluttering by going through each room of your house and deciding what you need to take with you and what you can donate, sell, or throw away. For example, there is no point in dragging an old and faulty toaster from one state to another. However, if there are certain items you can't decide whether to let go of or keep with you, you can always rent a storage unit.
5. Pay Attention To Packing
One critical aspect of moving is packing. Surely you don't want to forget anything or get panicked when the moving date arrives, so it's best if you start early. Adequate packing will help minimize your stress and ensure you move out with ease.
First and foremost, create an inventory of all the possessions you own and wish to take with you to your new place. It will give you a clear picture of what and how much packing supplies you need. Next, start your packing room by room so you can stay organized. That way, your packing procedure will look a little less intimidating. Label the boxes properly to keep track of your belongings and make your unpacking easy.
Lastly, don't forget to have an essential bag with you. It can include paperwork you might need during the move, toiletries, batteries, medicines, extra clothes, etc.
Summing Up
People move from one region to another for various reasons, including new jobs, education opportunities, adventure, family reasons, etc. Almost every individual goes through the relocation process at least once. It's quite an exciting yet nerve-wracking process. After all, you have to take all your belongings to a new place, make new friends, and have a fresh start. And most of all, you feel like you are running short of time. But all of this can be made easy by starting early, staying organized, and having the right strategy.