Charleston, South Carolina, is a city steeped in history, known for its charming cobblestone streets, colorful antebellum houses, and breathtaking ocean views. Its rich cultural heritage and modern amenities make it an attractive location for many homebuyers, especially those looking for new construction homes.
Folks hoping to move here will be glad to know that new homes in Charleston offer buyers the chance to customize their living space, benefit from the latest technology and energy-efficient designs, and enjoy the perks of a brand-new home. They are affordable, beautiful, and everything you have ever dreamed of.
So, refer to the following points covering everything pivotal you need to know about new construction homes in the gorgeous Charleston city.
---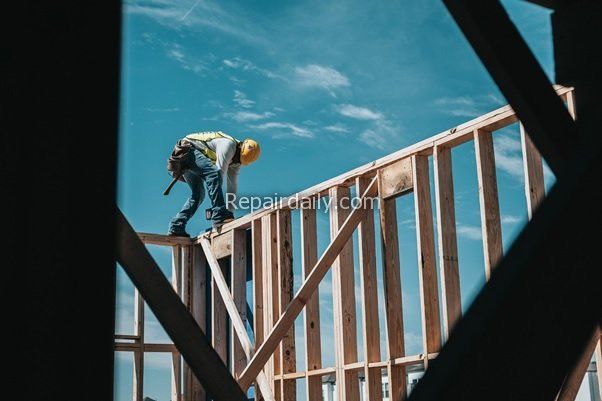 Types of New Construction Homes
Charleston is home to approximately a hundred and thirty thousand people, making it an excellent place for those who prefer less-crowded cities. New construction homes in the city come in a myriad of exciting styles and sizes, ranging from modern townhouses to sprawling estates. Some of the most popular variants include:
Single-Family Homes: Single-family homes are Charleston's most common type of homes. These homes typically range from 1,500 to 3,500 square feet and feature three to five bedrooms. They often have high ceilings, open floor plans, and modern amenities like gourmet kitchens and home offices.
Townhouses: These are a popular option for local homebuyers who want the convenience of a low-maintenance lifestyle. They typically feature two to three bedrooms, attached garages, and outdoor living spaces like patios or balconies.
Condominiums: Condos are a great option for buyers who want to live in the city's heart. They often feature modern amenities like fitness centers and swimming pools and are within walking distance of restaurants, shops, and other Charleston attractions.
Benefits of Buying a New Homes
New construction homes in the city allow buyers to customize their living space and pick popular communities like Carnes Crossroads and Point Hope. They can choose everything from the floor plan and finishes to the appliances and lighting fixtures.
Many residences in Charleston are built with the latest energy-efficient designs and materials, resulting in significant savings on energy bills over time. They also require less maintenance than older homes, and they are built with modern materials and systems that require less upkeep, which can save homeowners time and finances in the long run.
Furthermore, new homes in the city come with warranties from the builder, which can provide peace of mind to buyers. These warranties often cover defects in materials and craft for a specified period.
A Reliable Home Builder Can Help
Choosing a reliable home builder is crucial when buying new homes in Charleston or any other South Carolina region. Buyers should do their research, read reviews, and seek referrals from friends and family members in the area who have previously worked with trusted local builders. It is also important to interview potential builders, ask for references, and visit their previous projects to see the quality of their work.
Understand that a reliable home builder has a solid reputation, clear communication, and a commitment to delivering a quality product on time and within budget. Moreover, you can search for quality Charleston homes by price, neighborhood, amenities, and other vital criteria on their website.
Therefore, rely on a reputable professional to land your dream house in Charleston.
FACEBOOK
TWITTER
INSTAGRAM
LINKEDIN

I'm so excited to tackle all my home improvement projects! From plumbing to DIY and cleaning - I'm ready to get down to work! #homerepair #homecleaning #plumbing #diy
---
---
---