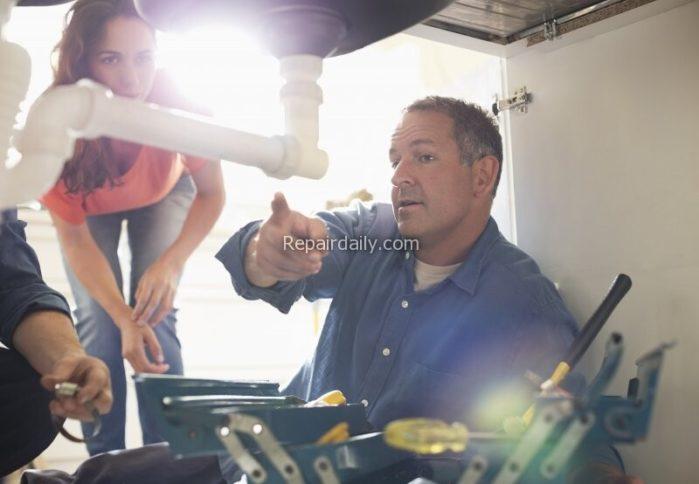 These days, it's easy to search for guides and tutorials on how to DIY certain plumbing problems. However, many problems also require professional hands. While DIY-ers are certainly capable, nothing beats the experience and familiarity of a seasoned plumber. In this article, we talk about home problems that require the services of a professional plumber. Read on!
---
Clogged Drains
Slow drains are the most common reasons why people call for plumbing contractors in Toronto. Homeowners often have slow-draining sinks in kitchens and bathrooms because their pipes are clogged up with hair, food particles, and other gunk.
While you can buy products and try DIY fixes to clogged drains, it's always better to ask for professional help. You can damage your drains further if you're not careful, but a professional plumber knows what to do to clear out your drains. They also have the right tools to eliminate clogs and make the job easier.
Leaking Pipes
While pipes last for a long time, they eventually wear down over time and leak. Some signs of leaky pipes include a huge wet spot forming on your ceiling — this means a pipe sitting on top of it is leaking. Other signs include:
Cracks in your foundation
A musty scent in bathrooms and basements
A continuously running water meter
Mold and mildew in bathrooms
High water bills
If you think you have leaking pipes at home, hiring a plumber to inspect your home is always a good move. They can identify leaks through less obvious signs and fix them.
Burst Pipes
When temperatures fall extremely low, your plumbing can be at risk of bursting. Freezing cold temperatures during the winter can cause your pipes to freeze up and burst. This leads to massive water damage.
You can always take precautions to prevent your pipes from freezing during the winter, such as:
Repairing cracks in your pipes
Insulating pipes that run through cold parts of your house
Keeping the heat turned up to a comfortable level
But if the pipes have burst, there's nothing better you can do other than get professional plumbing services right away.
Pipe Relocation
If you're renovating your home, especially your kitchen or bathroom, it's not always easy to relocate toilets, sinks, and bathtubs to other parts of your house.  You need to relocate all the pipes and plumbing that go with them.
That entails removing floors and subfloors and then rerouting pipes throughout the room. This job requires professional knowledge and deep familiarity with how plumbing works. You should leave it to a professional plumber to move things around in your kitchen and bathroom.
Low Water Pressure
When you experience low water pressure, it's often because of your town's water supply. A water main break can cause low pressure in your water supply. However, if your house always has low water pressure, it's a telltale sign that your plumbing system has an issue, which can be caused by:
Closed water meter valved
Closed water shut-off valve
System blockage
Whatever is the cause, a professional plumber is needed to find the source of the issue and fix it.
Clogged Sewer Line
A clogged sewer line can cause sewer line backup, which can send sewage back into your home.  Apart from being gross and filled with bacteria, sewer line backup can also pose serious risks to your property and health.
To deal with this problem, the expert hands of a professional plumber are necessary to get everything under control. Remember that dealing with such a problem is imperative — you don't want to prolong the sewage problem until it causes irreparable damage to your house.
FACEBOOK
TWITTER
INSTAGRAM
LINKEDIN

I'm so excited to tackle all my home improvement projects! From plumbing to DIY and cleaning - I'm ready to get down to work! #homerepair #homecleaning #plumbing #diy
---
---
---