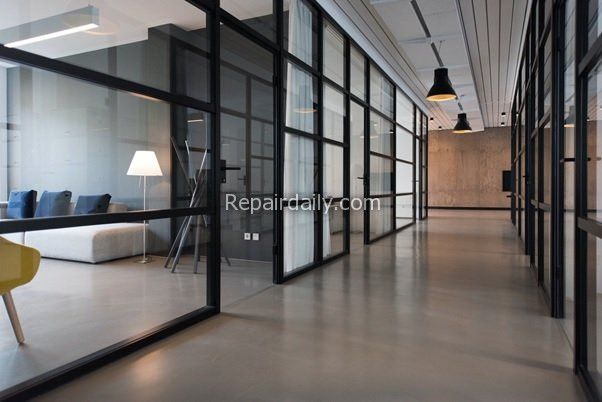 Designing a new commercial office space is exciting, as you can make it exactly as you desire. In this article, we're going to provide eight factors to consider when designing a commercial office space.
Buying a new property for your business can be a daunting prospect; all the stress that comes with it, the cost and time it takes to put it all together. But, it can also be exciting, especially when you get to plan and design exactly what amenities you would like to have and how it looks.
---
When you have the commercial conveyancing done on the property, there will be a number of checks and local area to ensure there are no problems that immediately need sorting. Once you've established with your conveyancer that all is okay and you're happy to proceed, you can truly start the design process.
So, to assist you with making a decision on how you want to design your commercial office space, keep reading for eight factors you should consider.
1. Be Sure of the Location
Choosing the right location is one of the most important aspects when it comes to designing an office space. You want to make sure that it's in a suitable place, such as near public transport routes, in a central location that has an area to park, and more. Don't jump into making a decision; be certain before you confirm.
2. Make it User Friendly
Whether you already have employees to move into the new workspace, or are hiring staff once all the work is complete, you need to consider accessibility. It's easy to presume that everyone can easily access places like the average person.
That said, from 2019 to 2020, there was a total of 14.1 million disabled people in the UK, as reported by Scope. The number only continues to grow. With that in mind, you need to have an office space that is available to all.
3. Keep it Environmentally Friendly
In this day and age, more than ever, keeping things environmentally friendly is so important for our planet and the future of it. This could include:
Using photovoltaic glass instead of regular glass.
Having light sensors.
Using natural light where possible.
Technology that controls devices, e.g. the heating, air conditioning.
Purchasing equipment made from recycled materials.
The list goes on!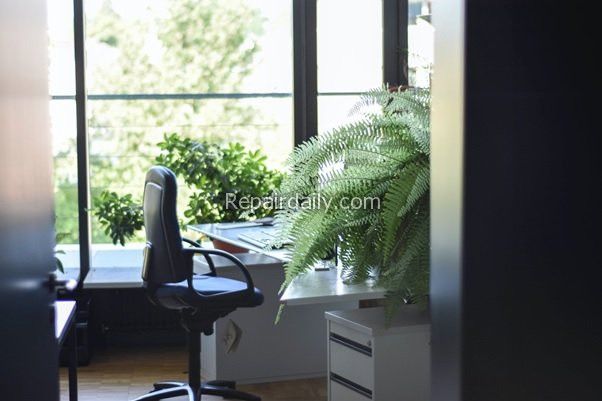 4. Consider Making it Spacious
Maximising space is important. The last thing you want to do is design a space too small, and, once it's complete, have it feeling cramped. We can promise you that it won't be pleasant for you or your employees.
So, start by making a floor plan with the exact measurements you want so you know what to expect and whether the size would work for your business.
Having space is also crucial for mobility. You need to have sufficient space for employees or visitors that need additional room, such as for wheelchair access. This is also crucial for where we may face a future problem again, such as the COVID-19 pandemic and the need to distance from other individuals.
5. Add Office Branding
Whilst adding office branding isn't always a top priority over other features, branding is an important addition to add, especially as it shows a business' identity and voice. Where you have visitors or clients in your office, this branding will be clearly seen by them.
6. Lighting
Lighting might seem like a non-essential aspect to consider when designing a commercial office space. However, lighting can actually have many positive benefits for both the business in general and the employees.
In concern to the business, it can reduce the amount of money spent on electricity if natural light is used instead, and it can make an area feel more spacious. What's more, it is known to impact employees considerably well, such as boosting productivity, and helping them to feel more engaged and motivated. Research done by Eco Business sees employee productivity and sales increase between five and 40 percent where there is sufficient natural light in an office setting.
To further assist your employees, consider installing lighting at each desk which the employee can adjust accordingly to how they prefer.
7. Consider Office Amenities
It could be worth adding office amenities if you have the room and budget to do so. For example, you could add anything from a fitness area, showers, outdoor area, and more.
Whilst many might presume that office amenities can be a distraction from work, plenty of research has been carried out and shows that it helps to increase productivity, boost morale, amongst other positive benefits for employees.
8. Have an Adequate Space for Breaks
Most offices come with kitchen space and, whilst this is great and can house people during lunch, having a separate area specifically for breaks may help. This could be either somewhere someone can go to eat their lunch or where an employee might need a quick five minute break from their work.
You could design the area with comfy sofas, some games, or a TV – anything to give them a stretch and relief. Allowing your employees to occasionally break throughout the day can really assist with productivity.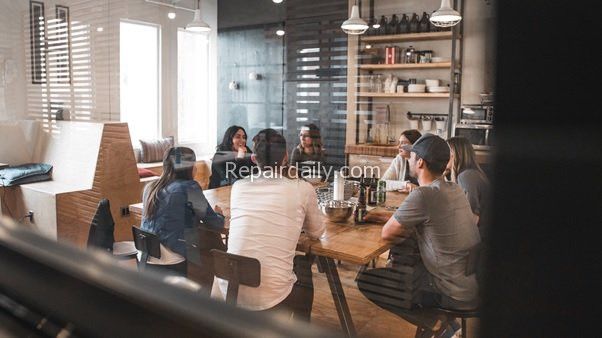 Proper Design Planning is Important
What we can conclude from this article is that, when it comes down to designing your business' office space, having an efficient plan in place and taking the time to properly consider things is crucial to ensure that everything goes to plan and that you are fully happy with the decisions you've made.
Who knows – it may even impact employee retention and productivity along the way! What would you like to see in a commercial office? Leave your ideas below in the comment box.
FACEBOOK
TWITTER
INSTAGRAM
LINKEDIN

I'm so excited to tackle all my home improvement projects! From plumbing to DIY and cleaning - I'm ready to get down to work! #homerepair #homecleaning #plumbing #diy
---
---
---