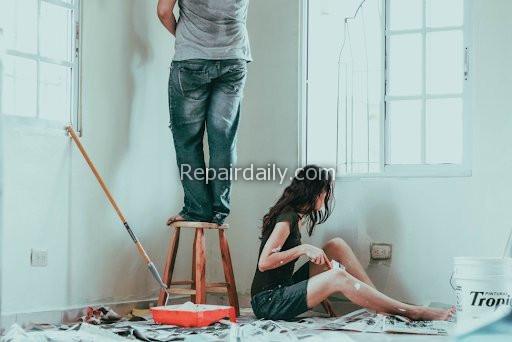 DIY has many positives, particularly the money you save, but it can be dangerous to do when you aren't properly trained. In this article, we're going to make you aware of the five safety concerns you should consider before starting any DIY work.
It's easy to presume that we have the skills needed to do DIY projects on our own homes. This is especially true when our televisions and social media accounts are full of people doing their own DIY projects, saving a ton of money.
---
DIY projects might seem harmless and, in most instances, they are. However, there is still a vast number of DIY accidents that do occur; in the UK, an average of 70 people each year lose their lives due to carrying out DIY projects.
The fatal accidents act is there to support the loved ones and family of anyone who has been killed in an instance like this. That said, sometimes spending a little money is better for our own safety! To convince you of this, we've placed together five safety concerns you should consider before starting DIY.
What Safety Concerns Should You Consider Before Starting DIY?
1. Electrocution Risk
Messing with electricity when you aren't trained could be a death wish. It's understandable that people may feel like they could save a substantial amount of money for other DIY matters by engaging with electricity work themselves. However, and no project is worth severely injuring yourself or putting yourself in deaths path.
Some of the electric precautions you can take include:
Hiring a professional
Wearing rubber soled shoes
Always turning the main electricity off
2. Damage to the Eyes
Sometimes we ignore the safety concerns that are out there, often presuming an accident would never happen to us. Yet, they do, and for this reason protection is needed.
Our eyes are vulnerable; we use them 24/7 and guarding them from harm is essential. For this reason, where you are participating in a DIY task that could put your eyes at risk, even in the slightest, you should use safety glasses.
3. Ladder Falls
There's no doubt that ladders are exceedingly helpful in DIY projects, with two million ladders in use each day across the UK. That said, out of the 70 DIY deaths that occur each year as we spoke about above, 50 of those are due to ladders.
To ensure you are being as safe as possible when using a ladder, you can ensure the following safety precautions are taken:
Placing the ladder on a flat surface
Not stepping on the top two steps of the ladder
Checking the condition of the ladder prior to use
Not overloading ladders
Not resting the ladder on a weak surface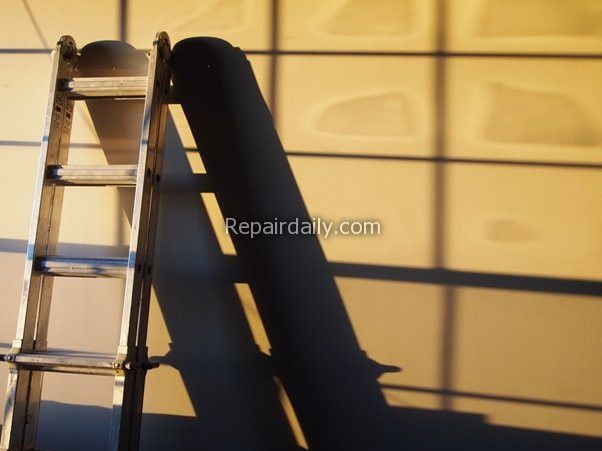 4. Dress for the Part
Dressing for the part doesn't mean putting on old clothes for a paint job, although, we do recommend this as you don't want to ruin your favourite top.
What we mean by dressing for the part is wearing appropriate clothing which can protect you from DIY accidents, such as steel cap shoes, hard hats, gloves, ear defenders, and tops and trousers designed for DIY work. These are all equipment that will protect your precious and important body parts.
You might be surprised to learn, but the majority of DIY accidents are only small. So, wearing the right clothing and equipment can put a stop to these minor accidents.
In addition to wearing the right clothing, making sure you remove certain clothing and/or accessories, such as jewellery, is something else to think about. For more information on the best clothing to wear for DIY projects, see DIY Doctor.
5. Cuts and Scrapes from Tools and Machines
It's common for DIY projects to require the use of tools and machinery. Even where an individual is experienced in using either, there are still risks that can happen at any point, therefore, being an amateur makes the risk higher.
Some ways you can prevent cuts and scrapes include:
Making sure tools are properly sharpened – blunt tools can cause more breakages.
Wearing safety clothing – e.g. heavy duty gloves.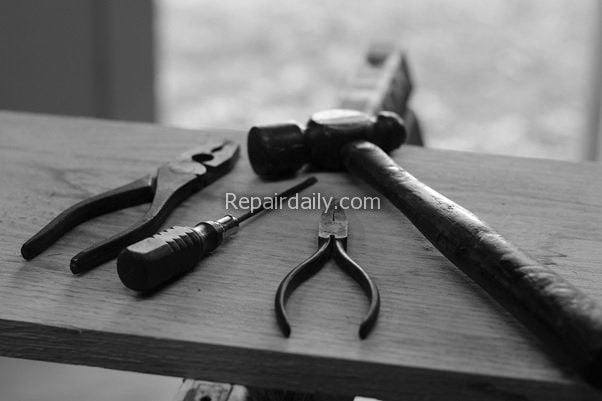 Don't Put Your Life at Risk for a DIY Project
The point to take away from this article is that you should never jeopardize your life for a DIY project. Whilst it's nice to save money by doing things yourself, where you aren't fully confident about carrying out a task you should seek professional help.
Obviously, there are going to be people that will attempt DIY either way. So, if you are one of these people, always ensure you are taking the suitable actions to protect yourself from harm's way.
Do you enjoy doing DIY projects on your home? What do you consider for your safety before carrying them out? Let us know in the comments box below.
Please be advised that this article is for general informational purposes only, and should not be used as a substitute for advice from a trained health and safety professional. Be sure to consult a health and safety professional if you're seeking advice about your DIY project. We are not liable for risks or issues associated with using or acting upon the information on this site.
FACEBOOK
TWITTER
INSTAGRAM
LINKEDIN

I'm so excited to tackle all my home improvement projects! From plumbing to DIY and cleaning - I'm ready to get down to work! #homerepair #homecleaning #plumbing #diy
---
---
---