Are you looking for a bay replacement window? In truth, there are a variety of bay windows you can choose from regardless of whether you are remodeling your home or implementing a few upgrades.
You need not worry about bay windows fitting the style of your home with the wide variety of options which you can find in Impact windows boca raton.
Also, you don't want to perform the installation process with a bunch of bay windows throughout your home. A convenient spot, like the living room, can go a long way in seeing the benefits of bay window replacement. The primary reason why most homeowners install bay windows is due to their aesthetic nature.
---
If you want to learn the importance of bay window replacement, continue reading to discover why they have also become so popular.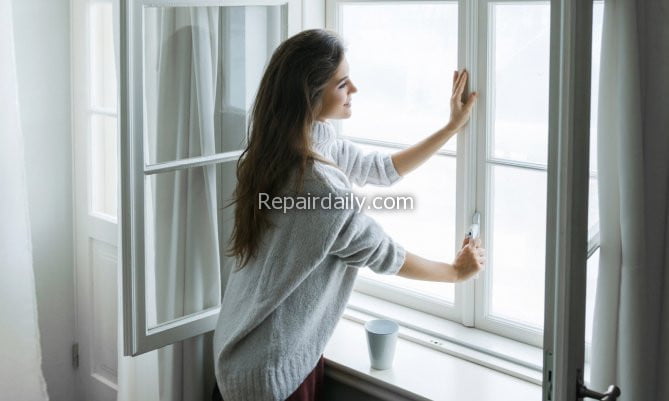 What Is A Bay Window?
If you are looking for decorative features to add to your home, there are high chances of stumbling upon bay windows. If you ask what bay windows are, you are not alone. Simply put, bay windows are two or more related windows that enhance the natural light in a room.
They contain features that complement the contemporary home, like angular lines and flat planes. Similar to bow windows, bay windows consist of the following:
One large window
Two identical windows on both sides
An inoperable window is situated in the middle
The inoperable window is situated parallel to the exterior wall, while the other two are designed to meet the inoperable window. In addition, bay windows provide architectural style to a home in both the exterior and interior parts of the house. The angled windows on both sides of the windows also create a stylish seat because the angled windows on both sides are operable.
They are made of the following materials:
Aluminum-bay windows that are built alongside aluminum are pretty durable
Fiberglass – ideal for those looking for minimal maintenance requirements
Vinyl- ideal for newly constructed homes and for homeowners who require little maintenance requirements
Below are the 4 reasons behind the popularity of bay windows:
●      Enhance Natural Lighting
Natural light is the first thing that home buyers often look for when purchasing a new home. You may have subconsciously considered this feature before making a final decision. If a part of your home feels too dark and closed off from the outside world, bay windows instantly improve their feel.
They bring more light into your room and give you a sense of openness. At best, you won't have to turn on the lights during the day as the large bay windows allow light to stream in at all times. If you could do with a little more light, bay window replacement is a must.
Consider adding more bay windows to your preferred room to allow more natural light from different directions. Overall, if you decide to replace a bay window in any part of your home, you will see a lot more natural light, even in cold temperatures.
●      Increased Views
As previously stated, bay windows create a far-reaching view inside your home. The big windows make the exterior view more visible. You can also view the outdoors from different locations.
Even though these windows are appropriate for any room, the ultimate benefits occur when you install them in an upstairs window, study area, bedroom, or downstairs kitchen nook. Wouldn't it be great to wake up every morning to open the curtains of your bedroom to a far-reaching view alongside the natural light from the sun? This feeling is breathtaking and more relaxing as you go into the kitchen for your favorite cup of hot coffee or tea.
You can also peruse the newspaper or your favorite novel as you enjoy the natural light while still indoors. The most sensible thing to do is to take advantage of bay windows to increase the energy efficiency in your home. You or your loved ones can also enjoy the same views simultaneously while standing in front of a bay window.
●      Enhance Curb Appeal
Curb appeal is the term used to describe your home's general aesthetic features. If you consider replacing the bay windows at the front of your home, you will have the added benefit of substantially enhancing your views from the inside. In addition, you will boost your home's curb appeal from the outside.
You are bound to get many compliments from visitors who pull up in front of your home. Although there are challenges associated with installing bay windows at the front of your home, it is imperative to consult a professional. In addition, safety must be considered a critical part of the process.
●      Better Ventilation
Bay windows are an excellent option to enhance your home's ventilation. Undoubtedly, not only does the large window provide increased views and improve the look of your home, but it also provides more ventilation. This is made possible by the two windows flanking the large window in the middle.
The two windows on both sides create a breeze from both directions, giving you additional ventilation compared to standard windows. Besides, you and your loved ones will shut down your HVAC system on mild days to enjoy cool breezes that cool your home in the most efficient way possible. In a nutshell, you can always perform a bay window replacement in your home.
They are perfect for Victorian or modern homes. Several options are available when selecting the most appropriate bay windows. If you plan to install these windows, you must be prepared to part with approximately $800 to $1000, but the cost is nothing compared to the benefits you get upon installing these windows.
Perform A Bay Window Replacement Today
Many other benefits come from installing bay windows in your home. However, now that you know the top four honors, you should do a bay window replacement in your home today. Consult and work with a professional to make the most of your large window openings. Experience the aesthetic nature of a bay window to get the peace of mind you deserve.