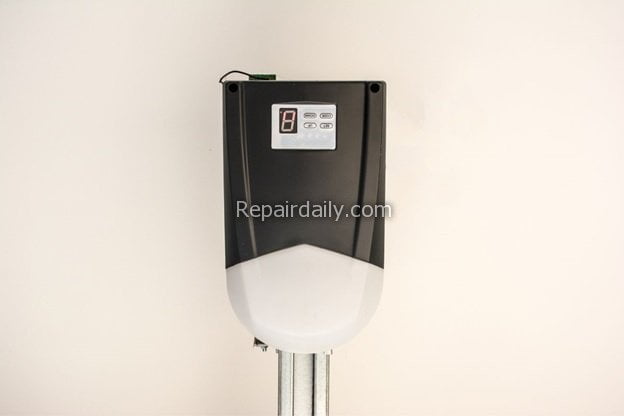 A question that baffles most homeowners is when and why to replace the garage door opener. Most people believe that the best time is when the door opener has served past its expected service life or has started malfunctioning more often.
As a matter of fact, garage door openers can be replaced due to a number of factors other than just becoming outdated. Here are the top 5 reasons why you should replace your garage door opener:
---
1. The Safety Reversal System
New garage door openers available in the market come with a Safety Reversal System. The Safety Reversal System works in correlation with two sensors located on each side of the door about six inches above the ground level. These Sensors Use a Light Beam to detect if there is anything in the way of a closing door. If something's detected underneath the closing door, the Safety Reversal System reverses your garage door automatically.
2. Quieter operations:
Are you tired of jolting awake every time a member of your family operates the garage door? Old garage door openers tend to have louder operations due to outdated, and malfunctioning key components. New and updated belt-driven garage door openers available in the market are considerably quieter and have smooth operations. If you are looking forward to a quieter garage door, getting your door opener updated is the best option for you.
3. Back-up battery system:
You never know when the power outage may strike and ruin your schedule for the day by rendering you unable to use your garage door. That's' why the new and updated garage door openers available in the market come with a backup battery system that comes in handy in case of a power outage. This way, you'll be able to operate your garage door even during a power outage without letting it affect your day's schedule.
4. Added security with convenient features:
Thanks to the cutting-edge technology incorporated with the new garage door openers, you can now perform feats that were previously impossible, like remotely controlling your garage door. Now, with a working internet connection, you can use your mobile device to operate your garage door remotely. Moreover, you can set alerts to notify you every time your garage door is operated. This way you can stay safe knowing that you can check whether you shut your garage door properly with a click of your finger.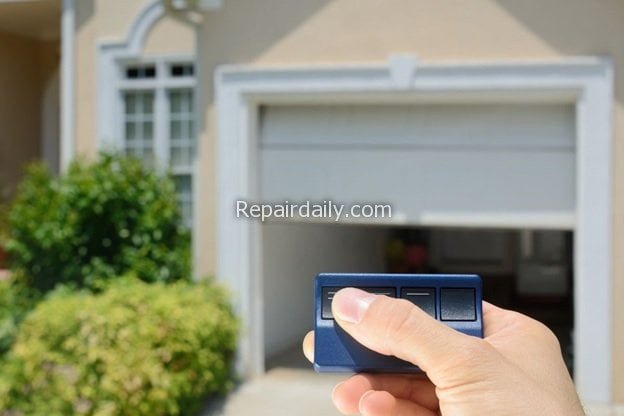 5. Inoperative garage door remote:
Imagine while running late to an important appointment or a meeting, you rush to open the garage door to be on your way. At such a crucial time, the last thing you want is an unresponsive garage door, leaving you to wonder why your trusted little remote has stopped working all of a sudden. In such a moment of frustration, you may even end up deciding on getting your door opener replaced.
Before deciding that your garage door opener has served its time and needs to be replaced, here are 5 quick and budget-friendly alternative solutions for you to try to fix your inoperative garage door opener:
1. Dead remote batteries:
In most cases, the problem lies in expired batteries, which essentially ensure the efficient and appropriate performance of your remote. Replacing the batteries in your garage door opener remote with the new ones can solve your unresponsive garage door problem in most cases.
2. Backup power solutions:
Sometimes, a power outage can be an obstacle to you being able to operate your garage door. Whether it is due to a weather storm or a fault in your neighborhood's power lines, you will end up having no choice but to raise and lower your garage door manually to get in and out of your garage.
To avoid such a case in the future, consider investing in a backup power source for your garage door. Alternatively, you could invest in a garage door opener with a backup battery to operate your garage door even during a power outage.
3. Garage door remote failure:
At times the garage door remote can become damaged or corroded from the inside thus causing it to stop working all of a sudden. In such a case, all you have to do is to replace your remote with the one compatible with your garage door setup. Additionally, if you are considering getting a new remote, it's best to buy two of them to have a spare on hand in case you misplace or break your remote.
4. Garage door components are not in place:
Many of us have called the garage door experts to deal with an unresponsive garage door, only to find the cause being an unplugged motor unit. If your garage door opener stops working all of a sudden, take some time to inspect the components of the door and ensure that they are firmly in place before attempting to operate your garage door again.
5. Call the garage door experts:
If the above solutions do not do the trick for you, then you may have a more complicated problem on your hand. To deal with such issues, it's best to hand the matter over to the garage door professionals who can identify the cause of the problem and suggest the best fix.
Author Bio: Ran Kroynish is an experienced handyman who's been working for Elite Garage Door & Gate Repair for 10 years. When he's not fixing garage doors, he likes to share his repair ideas and knowledge with others.
FACEBOOK
TWITTER
INSTAGRAM
LINKEDIN

I'm so excited to tackle all my home improvement projects! From plumbing to DIY and cleaning - I'm ready to get down to work! #homerepair #homecleaning #plumbing #diy
---
---
---