Your business relies on smoothly completing tasks, orders, and deliveries. However, countless things could get in your company's way as workers move from one task to another. Zuper's field service management software can help your business easily handle these challenges. Let's look at a few things that make Zuper unique and how it helps your business manage its workflow more effectively.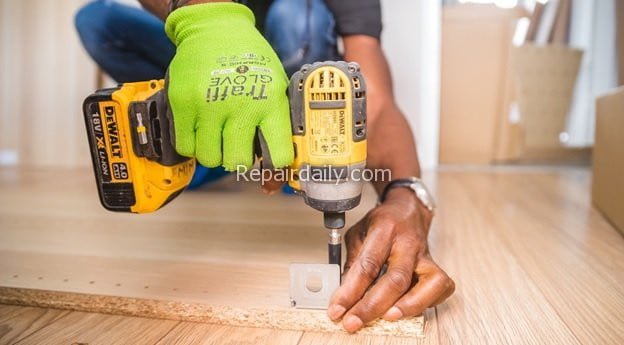 1. Professional Outlook
Zuper's field service management software offers a professional outlook with its customizable dashboard. You can personalize your workspace to make it more user-friendly so that you can concentrate on your job without spending time looking for the information you need. The dashboard also displays real-time data about your staff and clients so that you always have an overview of what's happening at any given time. You can also use it to track the progress of ongoing projects and tasks and create reports in minutes.
---
2. Elimination of Paperwork
Paperwork is often associated with tedious and repetitive tasks. However, with Zuper's field service management software, you can eliminate paperwork using our easy-to-use mobile app. This means no more filling out forms or sending emails back and forth! Our mobile app allows you to manage everything from the palm of your hand, so you never have to worry about losing important documents again!
3. Quick Invoicing
Field service management software allows you to create invoices and submit them directly to clients quickly. This helps your business increase revenue by allowing you to invoice more frequently instead of waiting until the month's or quarter's end.
4. Dynamic Scheduling and Task Urgency
The best part about using this field service scheduling software is that it allows you to set task urgency levels for each task associated with a job. This helps you prioritize tasks easily and enable customers to pay only for urgent tasks if they want to get them done quickly. You can also add estimated arrival times for each task and expected duration times for each task to plan for future appointments without repeatedly calling your customer!
5. Cost Reduction
Field service management software helps you reduce costs by automating customer support processes, increasing efficiency, and ensuring that your technicians are well-equipped to handle any situation. The system also enables you to maintain a safe and secure field force by tracking their whereabouts and ensuring they have the right tools.
6. Higher Accuracy in Task Reporting
By using Zuper's field service management software, you can assign tasks to your team members and track the progress of those assignments in real-time. This allows you to identify bottlenecks in the workflow and reallocate resources accordingly, which means you can boost productivity and significantly reduce delays.
7. Maintains Knowledge Base and Client History
With Zuper's field service management software system, you can easily track all client interactions for future reference and use this information to provide better services. You can also use data from past interactions to improve future customer engagements, which helps build trust between your organization and clients over time.
8. Inventory Management
The first thing you'll notice about Zuper's field service management software is its inventory management feature. This feature allows you to track the movement of your assets and know when they are coming due for service. It also helps you avoid situations where you might miss something or have too much of something on hand. You can also use this feature to determine if any items need replacing or if there is a need for new equipment in your business.
9. Enhanced Coordination
Another significant benefit of using Zuper's field service software is enhanced coordination between different departments within your company. This means that everyone will work together towards the same goal without issues with coordination between departments. The FSM software will enable all users to work together seamlessly so that no one has issues completing tasks assigned by other departments in their organization.
10. Improved Customer Satisfaction
By providing better visibility into the status of an order, Zuper will help you improve customer satisfaction. You can track technician progress in real-time, which means customers will know where their technicians are at every moment of their repair process. Customers also like seeing exactly what's going on with their order from start to finish — it makes them feel more involved in the process and less anxious about how long it will take for their issue to be resolved.
The Best FSM Solution is Within Reach with Zuper
Businesses that use field service software for their technicians in the field have been reported to have better control over office activities and can streamline operations. This results in higher accuracy in reporting tasks, increased knowledge sharing across the organization, reduced costs, and improved customer satisfaction. The fundamental reason behind these improvements is the enhanced communication between employees in diverse locations and thus a higher work efficiency. In a nutshell, Zuper will help your business manage and control all of your company functions with high efficiency even in your absence as a manager. If you need a new FSM solution or are currently in the market for a better one, you can get a 14-day free trial with Zuper as soon as you want.
FACEBOOK
TWITTER
INSTAGRAM
LINKEDIN

I'm so excited to tackle all my home improvement projects! From plumbing to DIY and cleaning - I'm ready to get down to work! #homerepair #homecleaning #plumbing #diy
---
---
---